Today I took the day off in the salad business, and decided to make banal pasta. I refined their French bechamel sauce. After all the new dishes I wanted the usual food, which I got used to.
For 3 servings of spaghetti with french bechamel sauce, I needed the following products: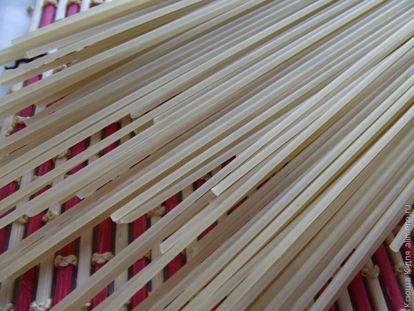 – In order for the spaghetti to cook properly, they must be boiled in a large amount of water, they must freely float in the water
– it is better to boil them in boiled water with the addition of 1 tsp. sunflower oil. So the likelihood that they stick together will be minimal
– the pan should be with a wide bottom so that spaghetti is freely placed in it. Do not cover the pot with a lid
– if you cook pasta over high heat, they will quickly melt, if on a slow fire, they will disintegrate, so the middle fire is considered optimal (the water should boil a little)
– To prevent spaghetti from sticking together at the initial stage of cooking, they should be immersed in a saucepan like a fan. Especially this rule applies to those pans in which spaghetti does not fit. In a minute, the spaghetti is washed to make them fully submerged.
– spaghetti should be periodically stirred during cooking
– cooking time depends on the type of wheat from which they were made. Usually the manufacturer recommends cooking spaghetti for 7-9 minutes.
– If your spaghetti is digested, it is better to rinse them with water. In other cases, this can not be done
At the time when the spaghetti began to prepare, proceed to the preparation of bechamel sauce. This sauce is also called white sauce because of its color.
In a saucepan in which we will cook the sauce, melt the butter.


Add flour to it and mix thoroughly.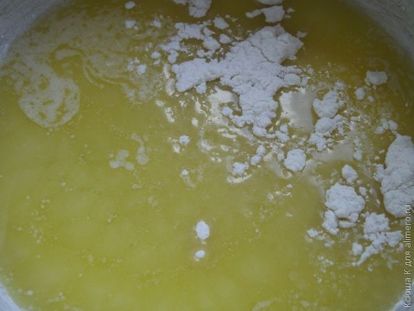 Pour in milk, salt and pepper to taste and boil for 2-3 minutes after boiling. This is a recipe for a quick bechamel sauce.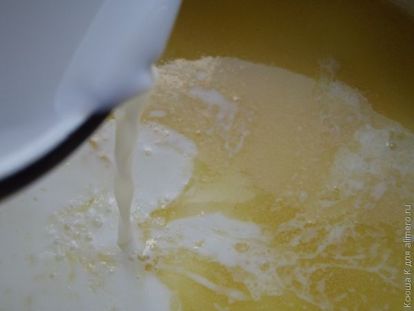 There is also a recipe for a longer cooking sauce. In this case, the sauce on a very slow fire, stirring constantly, you need to keep about an hour on the fire. This sauce is obtained with a rich taste and thicker.
Spaghetti strain off. At this time, the plates for the dish are heated and poured into them a portion of spaghetti.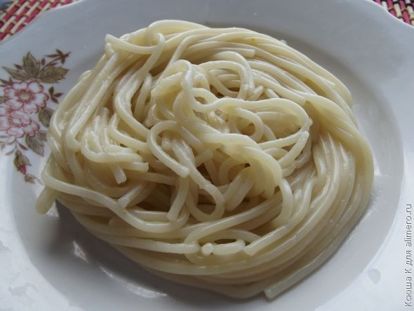 Pour pasta with bechamel on top and sprinkle with your favorite spices if desired.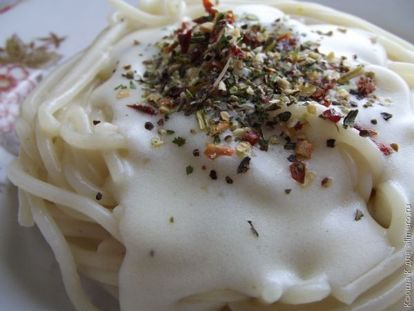 Enjoy your meal!