I promised here recently to share the recipe of another great sauce that I managed to try recently. Unlike dill, this option is more like pasta or pate, as it turns out quite thick and dense in consistency …
In my recipe, I used green basil, although I think you can apply fresh parsley and even a little cilantro in the most wonderful way (well, of course, for its fans and connoisseurs) …
I'm crazy about basil. And now, having collected his last harvest on the garden, I decided to invent something interesting and original with him …
For the preparation of basil and nuts pate we will need:
We also can not do without the help of a blender when cooking this pasta.
The time required to prepare this tasty and flavorful snack: not more than 15 minutes
Level of difficulty: the lowest
The sequence of proposed actions:
First we need to prepare basil for use. First of all, I cut the leaves off the branches, put them in a colander and washed them thoroughly under running water.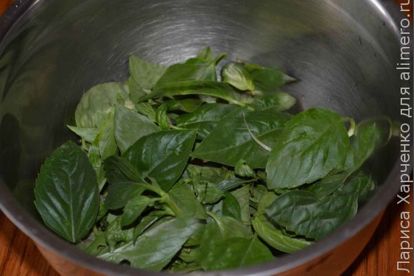 After the water ran away to the maximum, I laid the greens on paper towels and let it dry.
Then fold the basil leaves into a blender bowl.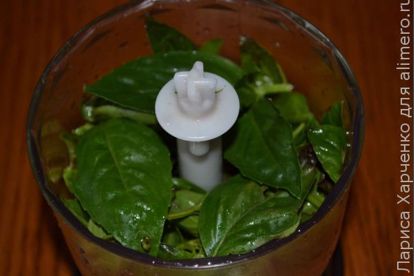 We clean the garlic, cut the teeth into several parts and ship to the greens.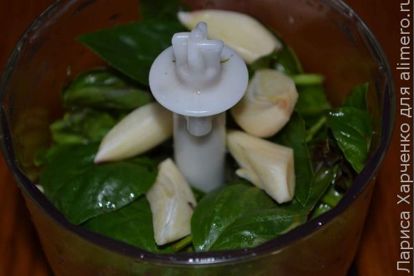 Then add some nuts dried in the oven and a few chili peppers to the blender bowl.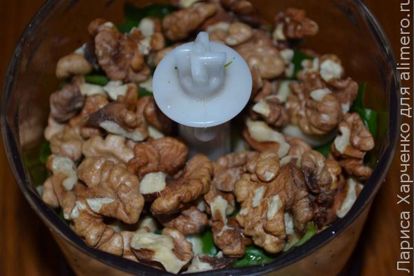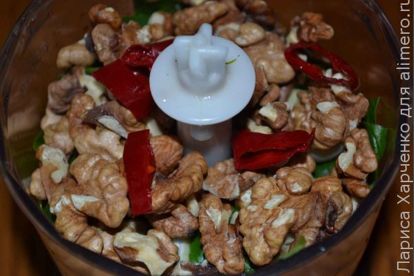 At the final stage, let the salt and add the specified amount of oil, soy sauce and vinegar.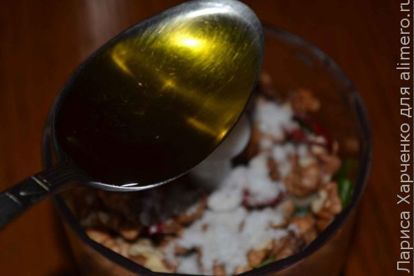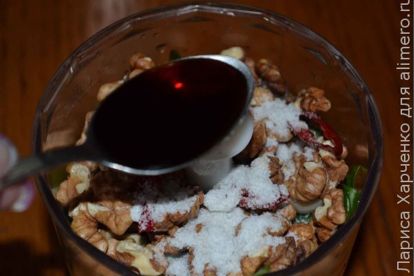 A few clicks of the blender button and our pate is ready.

Incredibly fragrant, moderately spicy and very piquant – he blew my husband outright …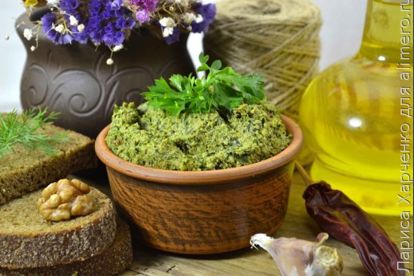 Do not want to try.