For such a casserole with garlic-tomato sauce, any pasta is suitable. I used – rings. The dish itself can be served on the table as completely independent, as well as a side dish for meat, meatballs or fish.
Garlic is almost not felt, because in combination with tomatoes and cheese, the taste becomes softer and muffles it. The main thing is to add more cheese, then the casserole turns out more shaped.
And another such variant of roasting with sauce is very suitable for the occasion (I think that every hostess has a situation) when there are boiled macaroni and something must be done with them.
Time for preparing: 30-40 minutes.
Degree of difficulty: minimal.
Cooking method:


Boil pasta in salted water until tender. We spread in a colander to excess liquid glass. We fill with oil in order not to stick together.
My tomatoes. To prepare the sauce must be removed from the peel of tomatoes. To do this, immerse them in boiled water for a few minutes.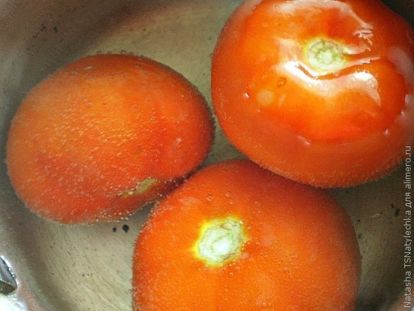 After this procedure, the peel is easily removed.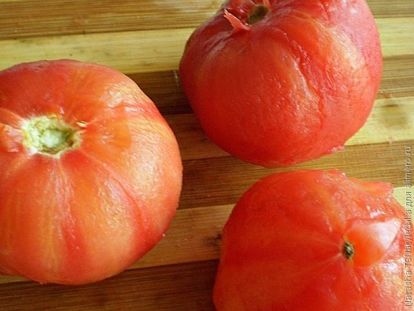 Cut the tomatoes into slices and send them to the pan with vegetable oil for stewing.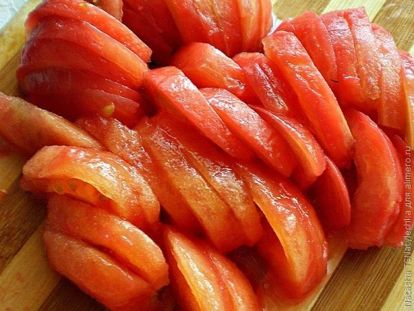 Chop garlic and greens and combine with tomatoes.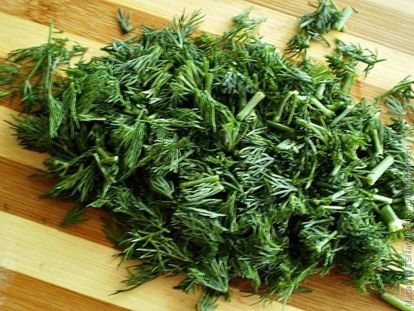 Salt everything to taste. Stir. Stew until gruel is obtained. We dilute a little with pure water. And simmer another 5-10 minutes.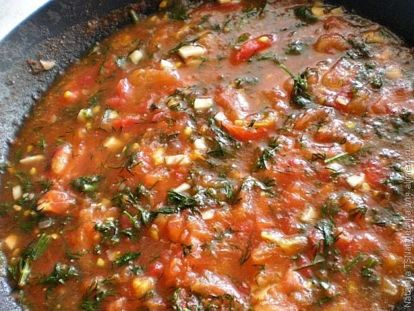 Any cheese rubbed on a coarse grater.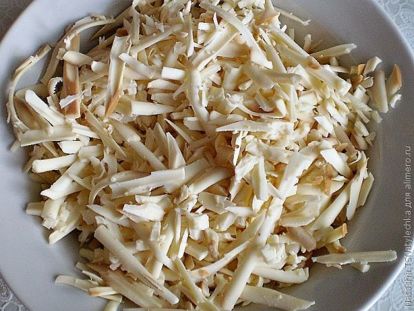 The resulting mass is divided into two parts, one of which is poured into pasta and mix.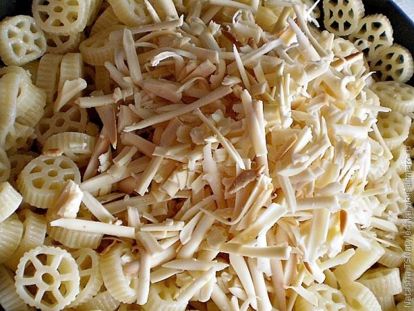 Then pasta shifts in a baking dish, pre-oiled.
Pour garlic-tomato sauce on top. Sprinkle the remaining grated cheese.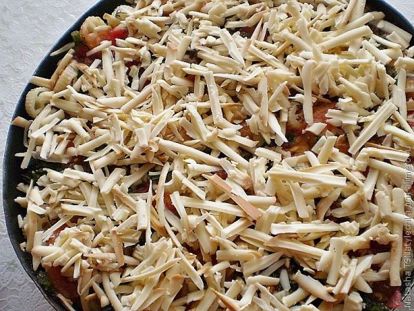 We send the casserole in the oven for 10 minutes, wait until the cheese melts and gets a golden hue.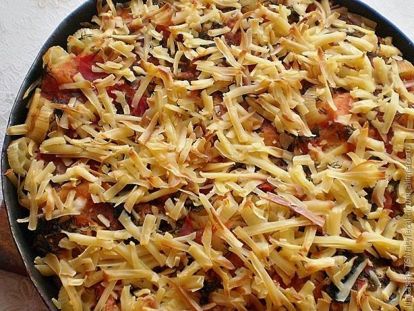 After the allotted time, remove from the oven our baked under sauce and cheese ringlets.