Zucchini is not only a healthy vegetable, but also very tasty. It contains a large amount of vitamin C and various various trace elements. In addition, it contributes to the good work of our intestines, and also helps to put our figures in order and allows us to lose some weight. Based on all the above, I believe that this product should rightfully take one of the first places in our diet.
Fritters made from zucchini, and even in the company of oatmeal – this is a wonderful light dinner, and nourishing. In my opinion, oatmeal perfectly harmonizes and goes with zucchini. But the pancakes themselves come out very tasty and satisfying. You can serve them both hot and chilled.
To make fritters you actually diet, fry them in a pan with a ceramic or non-stick coating. Then you can use less oil for frying. And when you put pancakes on the pan, shape them not too large. Otherwise, they may fall apart when turned over.
Degree of difficulty – easy.
Time for preparing – 30 minutes.
Ingredients: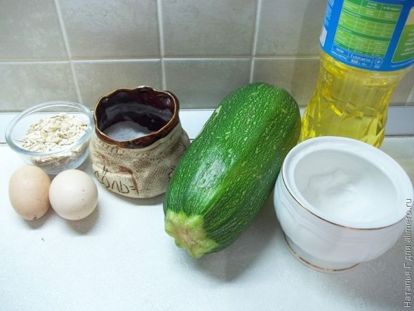 Wash squash and rub on a coarse grater along with the peel. If you have a food processor, use it.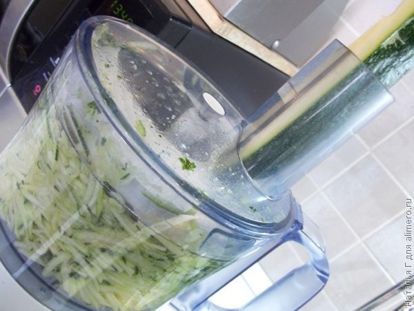 Put salt, sugar, eggs into the squash dough and mix well.