My favorite summer vegetable is zucchini. As soon as I, and many hostesses do not use it in cooking. And stew, and stuffed, and fried, and pickled, and even cooked from it jam. In addition, zucchini, among other things, can serve as an excellent side dish, for example, to a meat dish.
This year, at my dacha, there were so many squash ripened, that on the balcony they had already accumulated a large pile, which makes itself felt. All the time you have to wrestle and think about what to cook of them. And for some reason, almost the same solution always comes to mind – pancakes. It would seem that for the whole summer they could have pretty much podnadoest, but it was not there, we eat them with great pleasure.
Today I was preparing to the banality of a simple recipe for pancakes, which included nothing but a zucchini. I did not have a lot of extra time, so it cost minimalism. However, you can add to the dough and various fruits, cereals, vegetables and even meat. Then pancakes will play in a new way. For example, you can grate an apple, put oatmeal or semolina, finely chopped or twisted meat, and much more.
Degree of difficulty – easy.
Time for preparing – 30 minutes.
Ingredients:
Wash zucchini, cut off the tips and rub on a fine grater.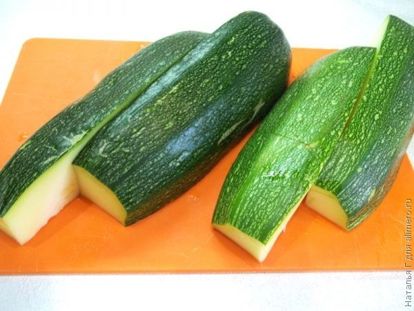 To speed up the cooking process, use a food processor with a similar fine grater.