Pumpkin traditionally appears in our homes and gardens from the end of summer and makes us happy on the tables until the end of spring. This is a dietary vegetable that is cooked quickly, easily, and most importantly is cheap. In pumpkin there are a lot of useful vitamins, low calorie and carotene 4 times more than in carrots.
Pumpkin goes well with apples, and for those who do not like the smell of pumpkin, the aroma of apples improves it.
One of the ways to make pumpkins is pancakes for tea and tea for the whole family. You can serve them with honey, favorite jam, sour cream, etc.



Degree of difficulty – very easy.
Time for preparing – 30 minutes.
Ingredients:

Turn on the fire, put the pan, pour vegetable oil and heat. When the pan heats up, reduce the heat to the middle position.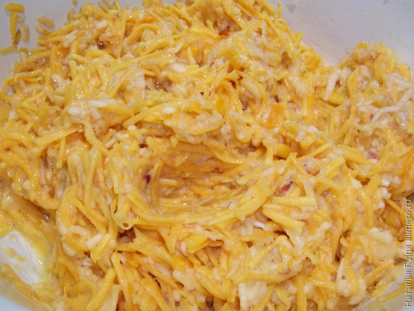 Take a tablespoon of dough, put it in the pan. At the edges of the pancakes with a spoon, form a neat shape.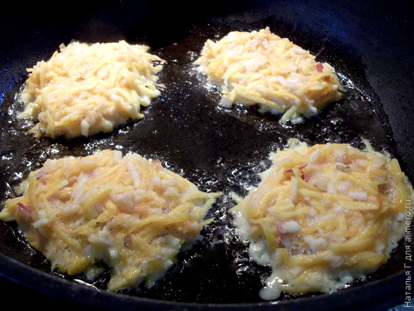 Fry fritters to a beautiful orange-golden color, about 7 minutes. Then turn it over and fry on the other side for another 7 minutes.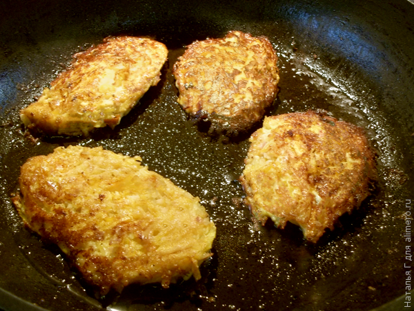 When the pancakes are ready, lay them on a plate with a paper napkin to absorb excess fat.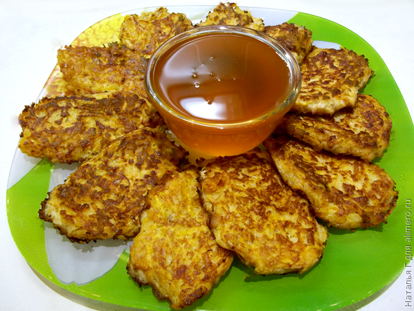 Put it nicely around the plate, and put a plate of honey in the middle.