Girls, I made macaroni pancakes for the first time today! I liked them very much, so now I'll fry these kind of fritters more often. Since we have already removed the pumpkin from the garden, I now add it to all the dishes in which it seems appropriate to me. I cooked fritters with pumpkin too. They turned out juicy, bright and fragrant.
I think everyone who loves pumpkin will not pass by this recipe. In addition to excellent taste, fritters can even be considered useful due to the presence of vitamin vegetables in them. Instead of pumpkin with sausages, I think you can use carrots, apples or quinces, but then you will need to sweeten the pancakes. I will definitely carry out these experiments in my kitchen later, and share some good recipes with you.
To make macaroni pancakes with cheese and pumpkin, you need the following products:
Time for preparing: 20 minutes
The difficulty of cooking: minimal
Cook pasta until cooked, filter and cool.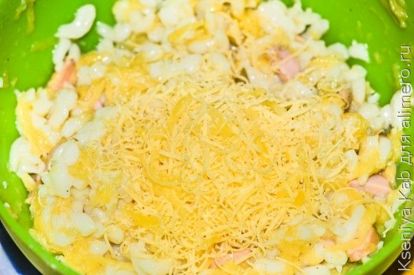 Heat pan, grease with vegetable oil. Spoon spread macaroni mass into the pan. We fry fritters from two sides on low heat so that the pumpkin can stew.
Ready pancakes served to the table in the form of heat. A wonderful addition to them will be homemade sour cream.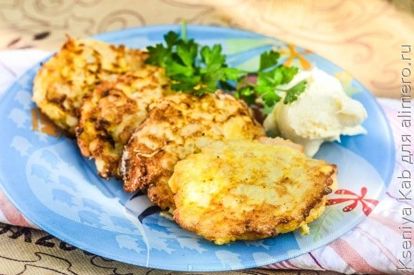 Since I cooked macaroni pancakes for the first time, I was satisfied with this recipe and the dish as a whole. My home-made eaten all pancakes and still ordered.
Do you cook pasta pancakes?