The other day we were left without bread. At first they forgot to buy, and then – holidays, there was no delivery to the store, but I did not take yesterday's bricks. I thought that we would perekantuemsya, but my husband was saddened by something) He has bread and test lovers.
Therefore, I decided to make such pancakes with greens, which we went well with the soup, and then just with sour cream.
Degree of difficulty: not so big – as for any pancakes
Time for preparing: an hour or more – depending on how fast you rehearse
Ingredients we need:
First, the process is very standard – beat the eggs.
Pour milk into the eggs. A little whip them together.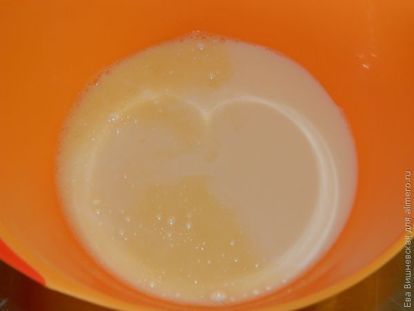 But now begins a digression from the most common pancakes) Take parsley. We wash it well from dust and dirt. Remove excess water with paper towels.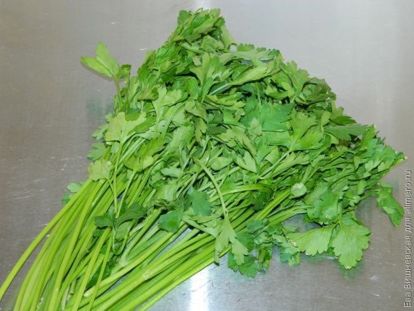 We cut off the stems and discard them (although they can be used to prepare fish or meat dishes – it will be fragrant). Parsley leaves are cut, but not finely. We shift from the board to the blender and chop our greens. Pour it to the eggs with milk.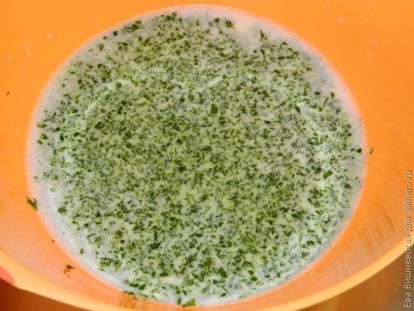 Garlic is also chopped in a blender or you can use a garlic press (I have a little parsley on it in the photo, because I let it in the blender after the greens).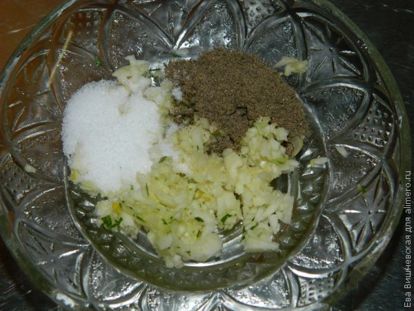 In a separate bowl we mix already fine garlic, ground black pepper and salt. At first I put half a teaspoon, but after the first batch of pancakes I realized that this was not enough – it turned out to be under salt. Therefore, I added another quarter of a teaspoon. We add the mixed mass to the main.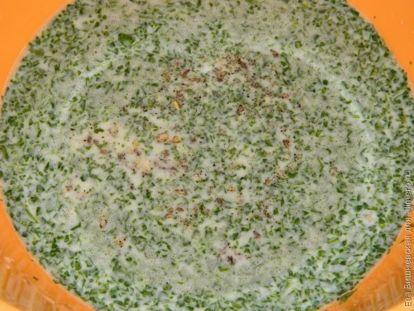 Stir, then add the sifted flour in advance.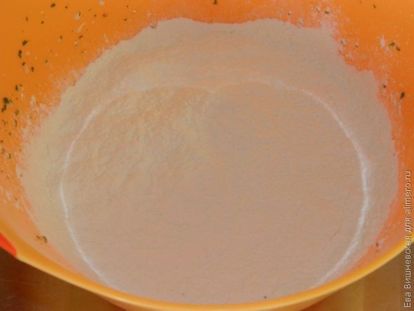 Stir well and our dough is ready.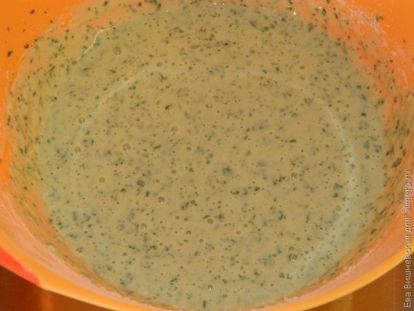 Heat the griddle with oil. We put on it small pancakes – the dough for one thing – this is one full tablespoon.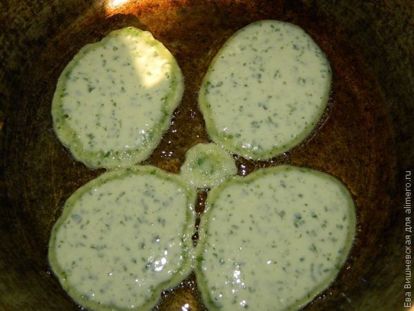 Then everything is as usual – we fry from two sides, adding more butter for each new batch.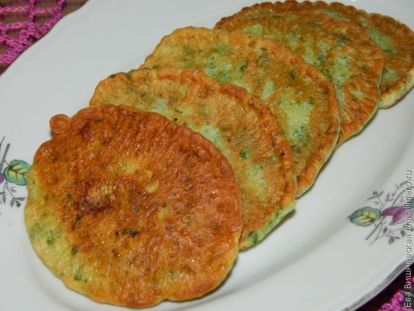 Eat with sour cream. Delicious! I hope you also appreciate! Good appetite!