Hercules porridge is very useful. It contains a huge amount of vitamins of group B, vitamin E, A, PP, C, phosphorus, silicon, potassium, calcium. It is taken for breakfast, as it has a beneficial effect on the digestive tract and includes slow carbohydrates, which helps to maintain a feeling of satiety and comfort for quite a long time. You can eat a plate of oatmeal porridge for breakfast and be full before lunch.
In addition, this porridge is considered porridge beauty, because it helps to preserve youth and good appearance. It is especially useful to use it to all women representatives, those who look after their appearance and take care of their health.
But, unfortunately, not everyone loves porridge. For example, my eldest daughter does not eat it at all. I thought for a long time how to get out of this situation, and remembered one old recipe, which became a good and tasty alternative to Herculean porridge. And these are hercules pancakes.
They are prepared very simply, but the taste and appearance are just wonderful: crispy, crunchy around the edges and mouthwatering.
Hercules porridge from porridge – this is a great hearty and healthy breakfast.
And in this article I want to talk about the recipe for making these pancakes. I photographed and described the whole process below.
Time for preparing: 15 minutes for cooking porridge and 20 minutes for frying pancakes.
Complexity: very simple.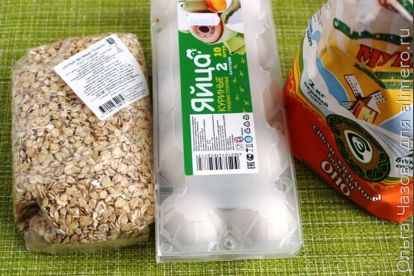 For cooking pancakes, you first need to cook oatmeal porridge. Pour two glasses of water into a saucepan and pour 150 grams of rolled oats.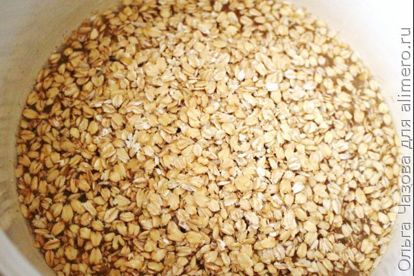 Add three tablespoons of sugar and one tablespoon of salt.
Cook hercules until tender.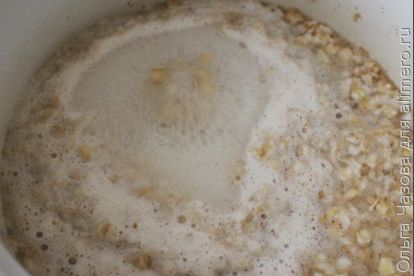 Give the porridge a little cool. Immediately I do not recommend hot use, since the rest of the ingredients can be cooked.
When the porridge has cooled slightly, add 5 tablespoons of flour.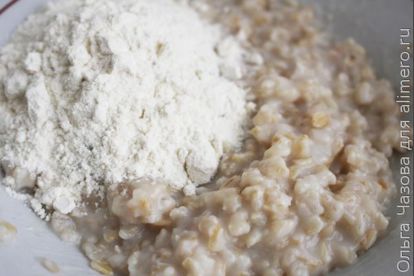 Well wash my chicken egg and break it into porridge.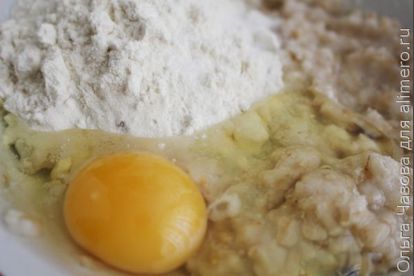 Very well mixed. It should make a thick dough.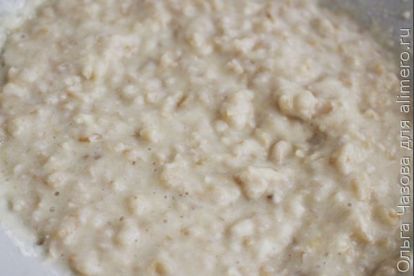 Heat the pan. It is better to take a thick-walled, cast-iron pan for pancakes and fritters. Pour sunflower oil into the pan.
Now we spread the dough on the pan with a spoon. Fry fritters on both sides.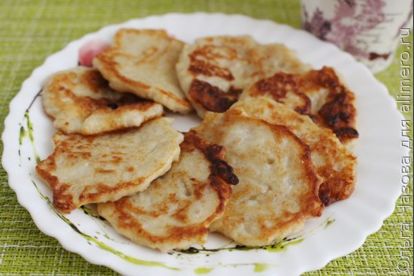 Spread pancakes on a platter. And you can serve them with tea, jelly, coffee, juice, etc.
Very well suited to such pancakes sour cream, jam, condensed milk, banana mousse.