Having breakfast with something sweet, tasty and wholesome is always nice. Therefore, it is important to think about it in advance. For breakfast, delicious and healthy apple pancakes are great, besides, their recipe is quite simple.
My kids love to have such pancakes for breakfast, especially by pouring sour cream or condensed milk on them. Cooking this dish does not take you much time.
You will need the following ingredients: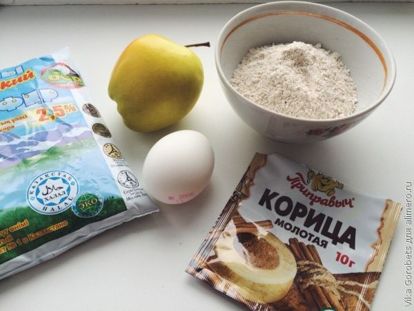 Cooking time – 30 minutes.
Take one medium-sized egg and shake it well with a whisk, adding a pinch of salt.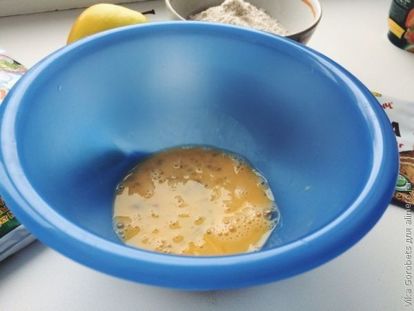 Next, cook oatmeal. Why do we use exactly oatmeal, and not wheat? At present, wheat flour undergoes so many different treatments that in the end, practically no useful substances remain in it. Therefore, it is better to use oatmeal or, occasionally, corn. They are approximately the same in calories, but differ greatly in utility.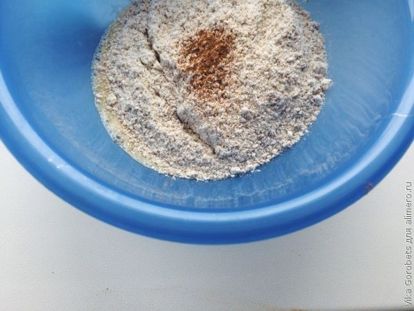 Add 5 tablespoons of oatmeal, cinnamon and a pinch of soda to the egg, then mix well until smooth, gradually pouring back one cup of kefir.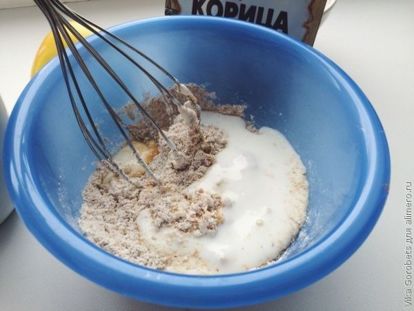 Grate a small apple on a fine grater or skip through a blender. Add this mass to the dough, mix well.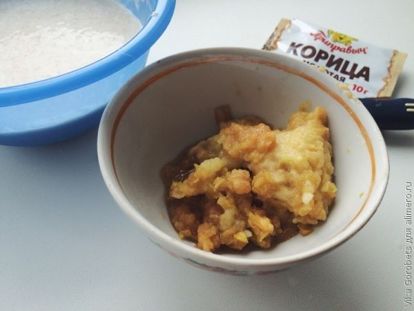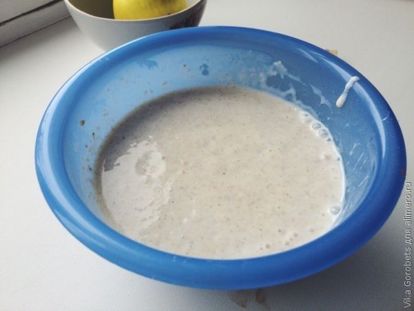 After the dough is ready, heat the pan well. You can cook either completely without oil, or by brushing with a cotton pad moistened with a drop of oil on the bottom of the pan.
Now you need to form small circles from the mass for fritters and fry until a characteristic golden crust on each side.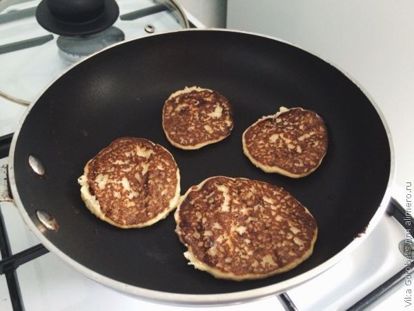 You can use any ingredients as a filling. For example, smear pancakes with honey and put slices of banana, nuts or tangerines on top.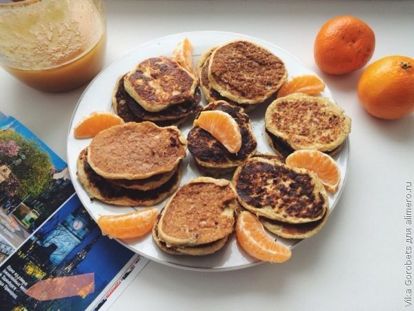 The combination of these ingredients will create a stunning delicate and juicy taste.
Good appetite!