Few men love porridge and especially oatmeal, and in order to feed them with it, they will have to make a little effort and imagination. Therefore, at least once a week I cook oatmeal for breakfast, not only sweet, but salty and spicy.
To prepare 3 servings you will need:
• oatmeal 300 g (not fast, but for cooking)
• 2 eggs
• ½ tbsp. kefir or yogurt
• 1-2 onions
• ¼ tsp. ground black pepper
• ¼ tsp. ground cardamom
• 1 tbsp. l dried parsley
• salt to taste

Then rub 1 onion on a coarse grater and add to the oatmeal mixture.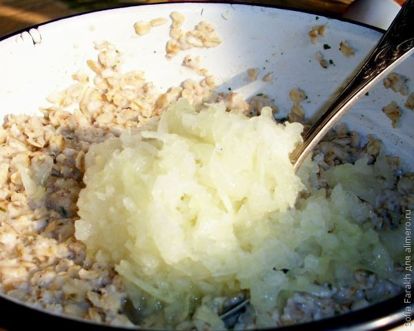 Beat 2 eggs in the same place, mix well and let stand for a couple more minutes while the oil is heated in the pan.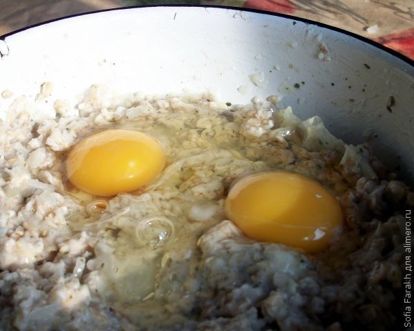 For cooking pancakes, pancakes, and pancakes, I use an exclusively cast iron pan. On the iron does not burn anything and perfectly baked.
Add refined sunflower oil to the pan and heat it up properly – smoke should appear over the pan.
Then reduce the heat to medium and, using a tablespoon, put the oatmeal mixture into the pan, giving it an oval shape.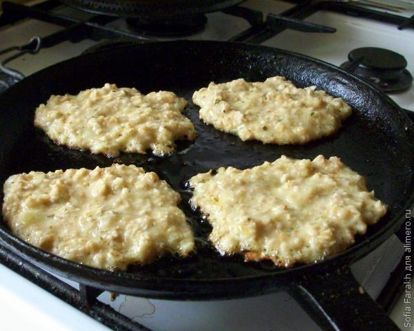 Flatten the surface so that the pancakes are not too thick, and fry on each side for about 2 minutes.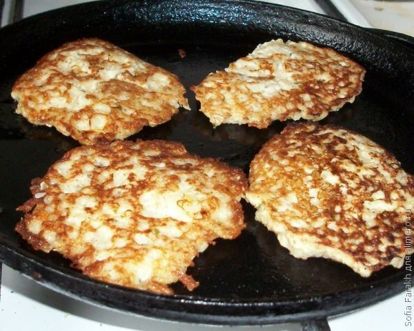 The next stage is only for those who love fried onions. Cut the second onion into small cubes.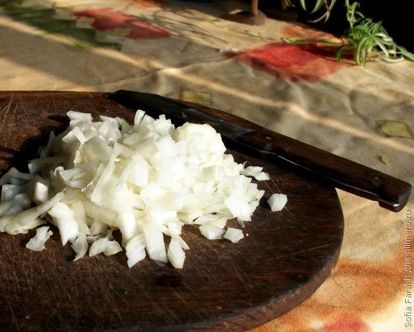 And fry in parallel with the pancakes.

Serve with sour cream and fried onions.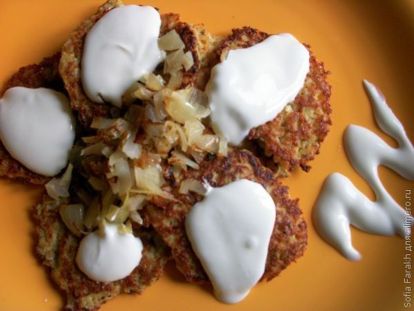 From the quick oatmeal pancakes turn out soft, from those that are intended for cooking – crispy and very similar to potato pancakes.
Some housewives use ready-made seasonings with glutamate sodium, I don't recognize these and take only natural and preferably freshly ground. Pepper gives fritters flavor, cardamom is very useful for men, and parsley – for everyone. Although, of course, seasonings may be different.
So that the pancakes are cold while the next batch is being prepared, it is worthwhile to put them in thick-walled dishes with a lid or, when they are ready, return them to the pan, cover with a lid and hold on a minimum fire for 1 minute.