In the world there are a huge number of recipes pancake. This is such a simple and tasty dish that, probably, there is not a single nation in the world who would not cook it. Today I want to share my rather unusual recipe for our family.
A non-standard solution was to add sour cream instead of milk. In addition, the filling in the form of kiwi is also not a frequent guest of our table. The test batch was eaten in the evening, so I think the experiment was a success. I will periodically indulge my family with such a delicacy.
Time for preparing: 50 minutes
Level of difficulty: minimum
For making pancakes I needed:

2. Next added eggs and pounded ingredients in a bowl.
3. Next, add sugar. All mixed up with the usual tablespoon.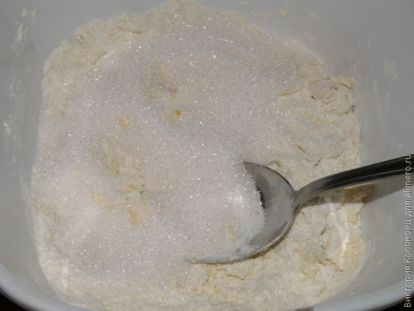 4. The last was sour cream. My dough took about 400 ml. It all depends on the flour. You may need a little less or more.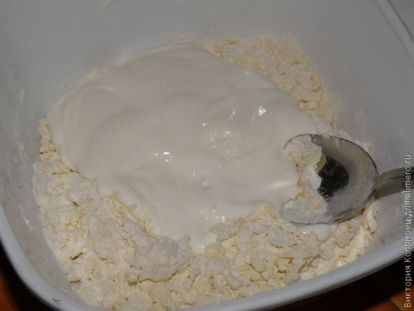 5. To make pancakes airy, I put out the soda with vinegar. This can be replaced by baking powder, as you wish.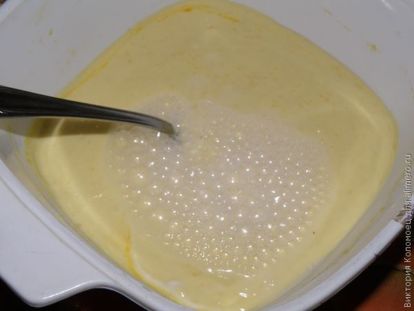 6. Kiwi peeled.
7. And cut into small cubes.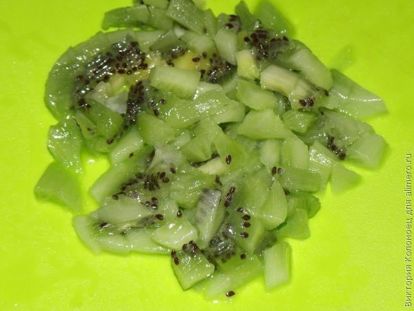 8. Added fruit to the dough and mix everything up.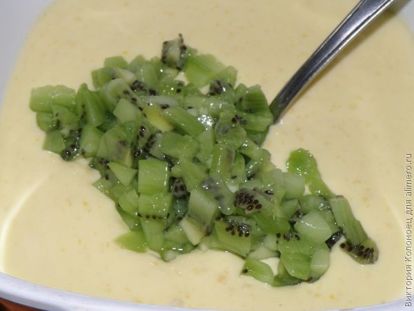 9. Fried the pancakes in vegetable oil, preheated in a pan, on each side for about 2 minutes until a golden crust appeared.