Today I have again colored pancakes, this time a shade of green grass. As in the case of beet pancakes, the color here we get in a natural way – by adding vegetables, more specifically – spinach.
The taste of pancakes is reminiscent of yeast. The presence of spinach affects only the color and availability of nutrients.
Ingredients: 1 tbsp. milk, 0.5 tbsp. water, 1 tbsp. flour, 250 g of frozen spinach, 3 eggs, 50 ml of sunflower oil, 0.5 tsp. salt, 1 tbsp. Sahara.
I poured the spinach with water and sent it to thaw in a microwave (you can defrost in advance and at room temperature).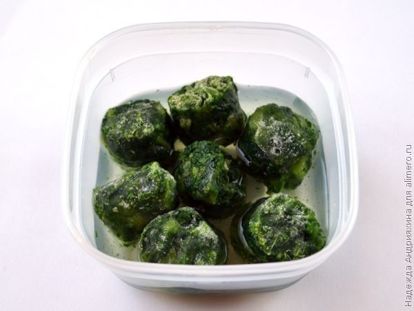 Turn thawed spinach with water into a puree mass using a blender.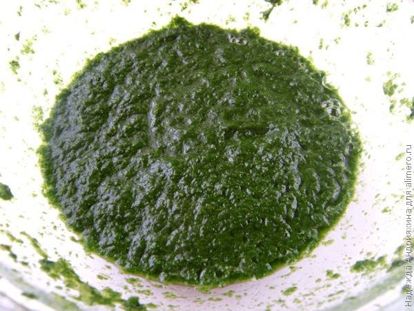 Add eggs, sugar and salt, beat together.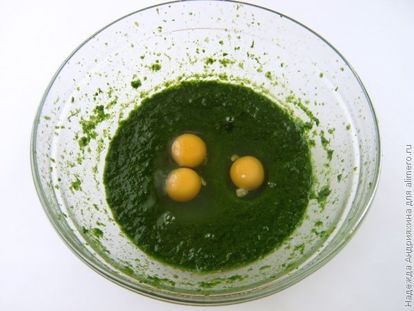 Pour in milk, mix.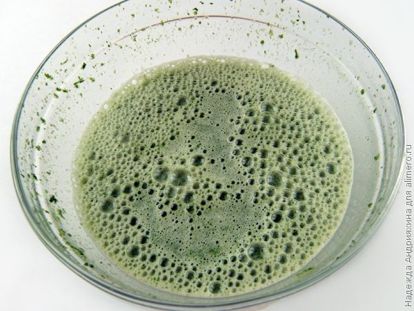 It remains to add the flour and sunflower oil, mix with a blender until homogeneous and leave for 30 minutes to calm the dough and leave the air that appeared when beating.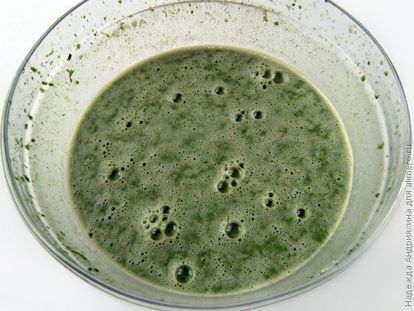 Oven spinach pancakes better in a pan with non-stick coating. The first time before baking pancakes, grease the pan with a small amount of butter, then you can bake without smearing, as the butter is already in the dough. If pancakes still stick, you can brush it with a brush before each new pancake.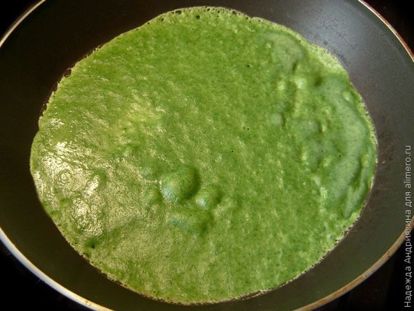 The oven is better on medium heat, and you only need to turn the pancake over when the surface is no longer wet.
On the second side we bake just a few seconds, because the pancake is almost ready. As a result, one side turns juicy green, and the other slightly brownish.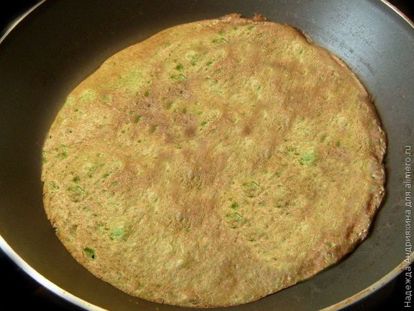 Add pancakes on a plate.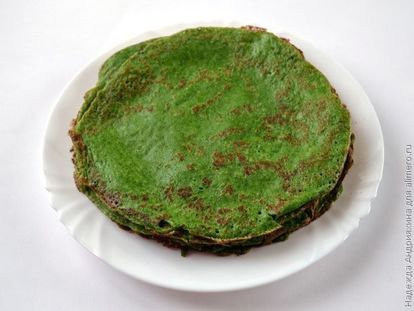 The most delicious pancakes with sour cream or cottage cheese, mixed with sour cream and dill and parsley. You can fold a triangle or wrap roll.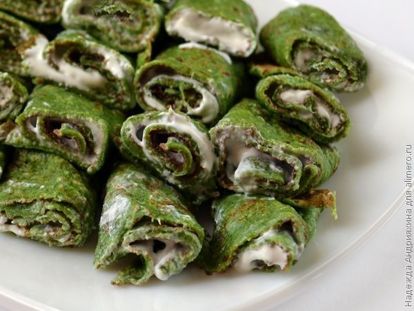 Try, these pancakes have not only an interesting color, but also a pleasant taste with a slight sourness.