Sometimes it happens that the cooked for dinner and not eaten pasta in the morning lose their presentation and none of the family are not impressive … I found a way to successfully use them and turn them into a completely new and tasty dish, an excellent and rich breakfast for the whole families.
In my case, the spaghetti remained in the evening, and after carefully studying the contents of the shelves in my fridge, as well as connecting a little imagination, I decided to make breakfast from the remnants of dinner — pancakes made from spaghetti …
What else is needed for spaghetti fritters except spaghetti itself (there are about 200 grams):
Level of difficulty: very easy
Time for preparing: 20 minutes
The sequence of our actions is as follows:
Spaghetti must be cut with a knife a couple of times so that they are not so long and it was easier to shape our future pancakes.
To spaghetti add chicken eggs.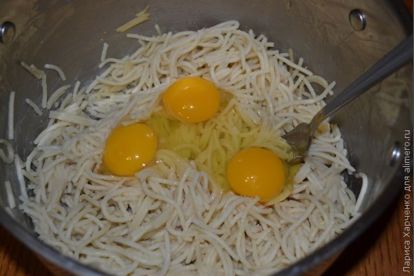 Feathers green onions finely enough and send to the same.
Bulgarian pepper cleaned of seeds and cut into cubes – pour to the spaghetti.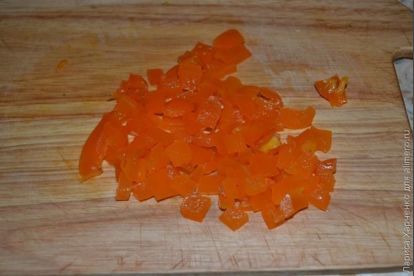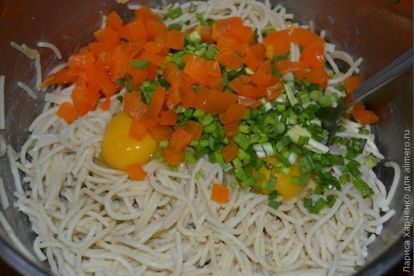 Smoked bacon, too, grind with a knife and combine with the rest of the ingredients.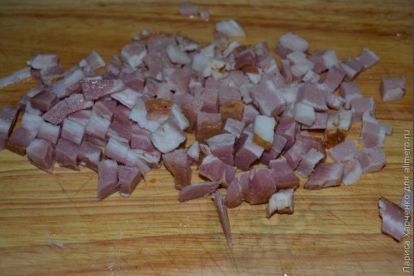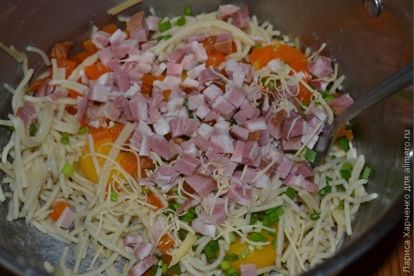 Hard cheese three on a small terter and also send to spaghetti.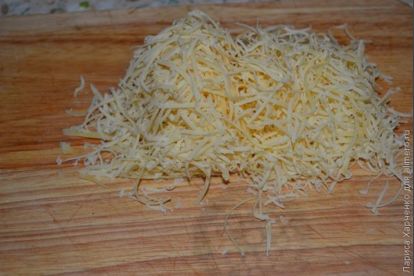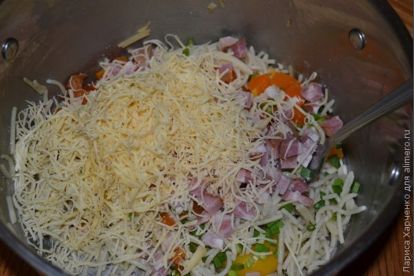 You do not need to add salt – it is enough in pasta and in bacon. Yes, and cheese, too, will give your taste. You can add a pinch of black ground pepper.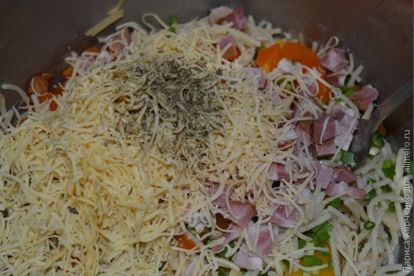 Now we mix everything up well – it turns out quite an interesting and very bright mass.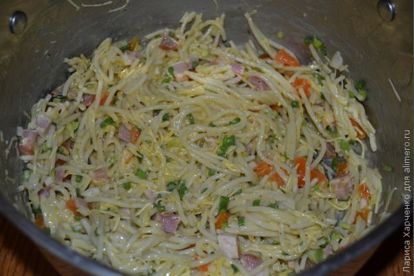 We spread it with a spoon into the pan, forming a pancake. Fry as usual in butter, at first 3 minutes on one side.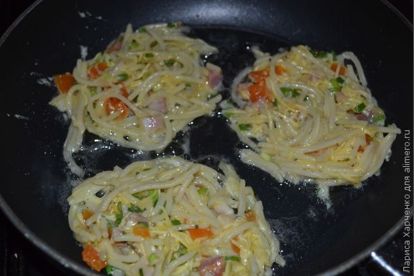 Then turn and the same on the other side.

Ruddy, delicious, with a light taste of smoked meats and the aroma of sweet Bulgarian pepper, these pancakes instantly disappeared from the plate.
I want to note that the unchanged ingredients in this recipe are pasta, eggs and hard cheese. You can add other products to your taste and discretion, or the contents of the refrigerator. These can be mushrooms, sausages, vegetables, chicken, etc. – in any case, it will be something new, original and certainly a tasty dish!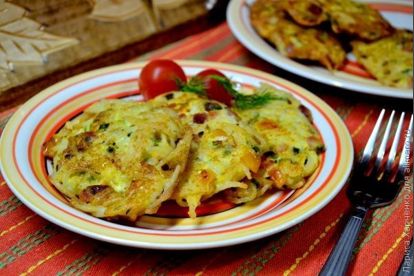 Bold and successful experiments for you girls!