I try to balance the menu in my family so that it is as healthy and tasty as possible. Very help me in this fruit and vegetables.
On our site there are a lot of recipes for pancakes with all sorts of additives. I support such interpretations and I also wanted to join them.
I was also amazed at the recipes with baked pumpkin. It turns out that pumpkin can be cooked not only gruel, as I did before.
I also tried to bake this vegetable and use it in some other dish. So it turned out pancakes. But in order to beat pumpkin flavor a bit, I added apples: baked and fresh. It turned out pretty good. The children ate everything very quickly and waited for the addition in the kitchen.
For pancakes, I took these products:
Cooking timeI – 20 minutes.
Working process:


Collected the most important products for pancakes.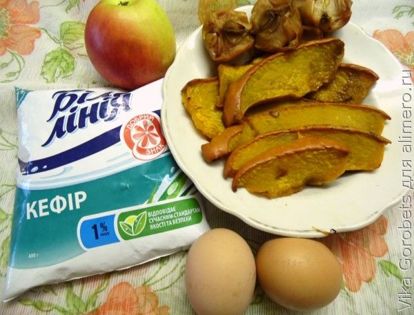 Pumpkin I used already baked. She was very gentle on the consistency and easy to process. I peeled it together with apples and whipped it with a blender. If this is not possible, the pumpkin can be mashed with a fork or crush for mashed potatoes.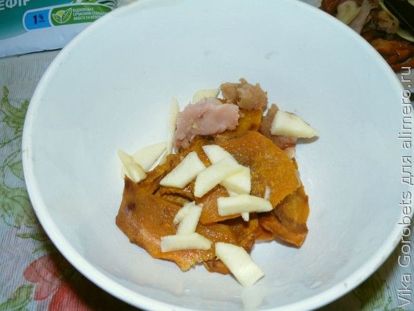 To this mass added sugar and one egg.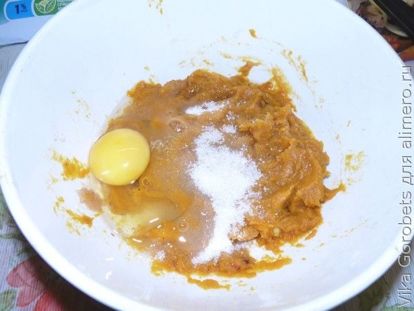 I mixed everything, poured a glass of kefir and added soda. Soda when interacting with kefir will give pancakes pomp. At the very end introduced flour. Still mixed well again. The consistency should be quite thick, otherwise the pancakes will not hold.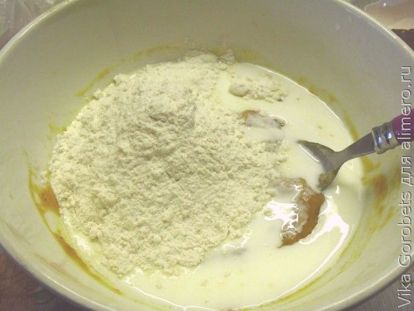 Spoon fritters in a pan and fried them until ready. On the table such pancakes can be served in different ways. Someone loves them with jam, some with honey, and some with sour cream.
I dusted them with powdered sugar and served them with fresh cherries, which I stock up for the winter.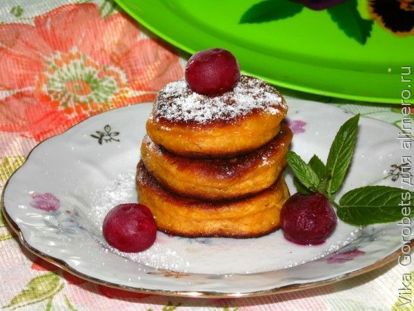 Good appetite!