A blockage of zucchini on the balcony makes itself felt)) We have to wrestle with what to cook of them. Yes, so that it is tastier;)
In my opinion, zucchini in many ways is unique. It is low-calorie (contains only 27 Kcal / 100 g), but is rich in potassium. It can be given to young children (with the exception of individual intolerance), losing weight, sick, in general – almost everyone!
And how many recipes from it you can think of! Starting from baking and ending with caviar. By the way, zucchini dishes are very popular in Mediterranean cuisine.
This time I decided to combine zucchini with my favorite chicken breast. The choice fell on pancakes. My family did not find in them the taste of the zucchini)) But the breast was clearly felt! This option suited me, so the recipe automatically got into the number of tried and approved)
I washed the breast fillet, freed it from the remnants of the skin, finely chopped.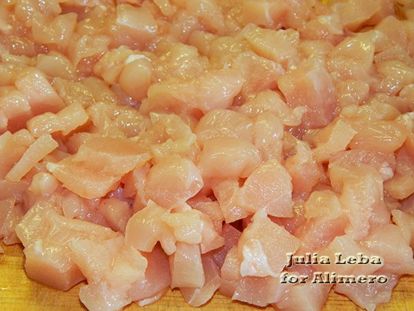 Squash rubbed on a large grater. The idea is that before mixing with other components, juice should be squeezed from it. But I got some kind of not very juicy zucchini, so I squeezed well if a teaspoon.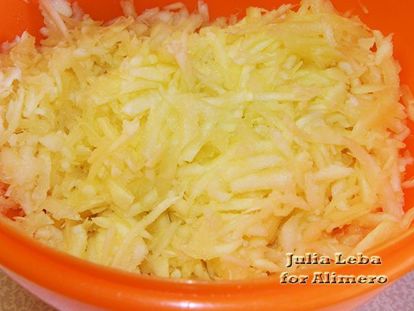 Combined breast, zucchini and chopped dill.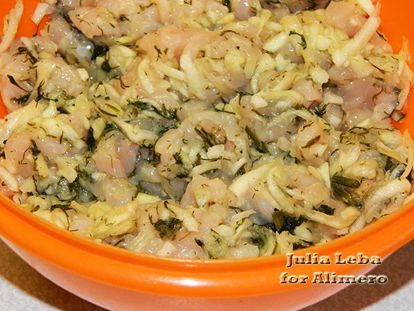 Added sour cream (fat content of 20%), egg, salt and a mixture of freshly ground peppers.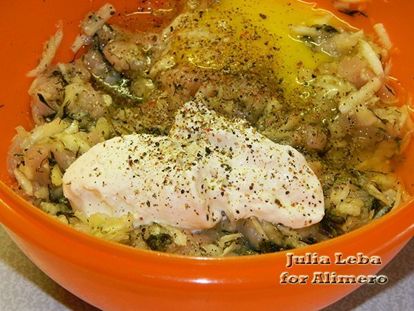 At the last stage, let the sifted flour.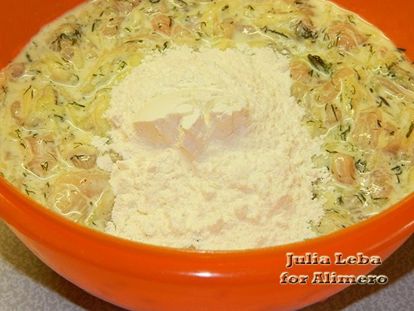 Well stirred obtained minced until smooth.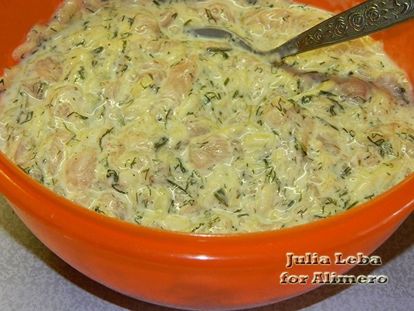 In a hot frying pan with vegetable oil laid out this mass with the help of a large spoon, forming fritters.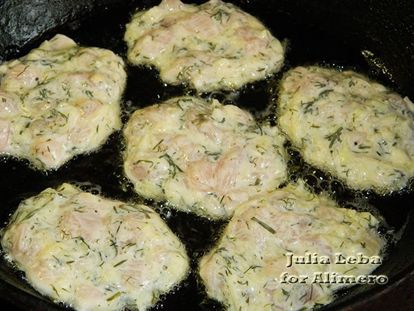 Fried on medium heat, covered, for 4 minutes on each side.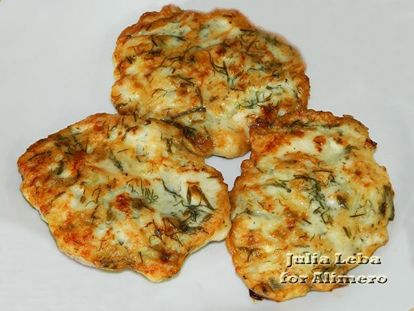 I think you also know that zucchini is an excellent filler, both in its behavior in various dishes, and in its beneficial properties. Chicken pancakes with it turn out nourishing and tasty!