I love young, juicy, crispy cabbage. I love her for her versatility, accessibility, low calorie content, high content of fiber and nutrients. I love that it can be added to 90% of dishes. What I actually do;)
For example, every day I add it straight from the tin to salads. And today I wanted to make pancakes from cabbage. It turned out very tasty, because apart from the cabbage, I added 2 types of cheese, greens and garlic. And juicy and piquant.
Cooking time – approximately 1 hour

Difficulty – as when cooking minced meatballs

To make cabbage pancakes with cheese, you need the following products:

It turned out quite a decent mass on pancakes.
Fried fritters in a hot skillet in a small amount of butter.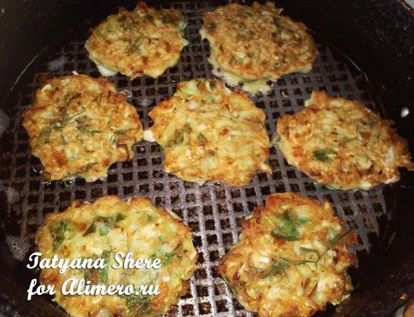 They roast perfectly – do not fall apart, do not stick to the pan, even though the cabbage is not ground, and chopped. The second side of the fritters fried under the lid.
That's it, delicious cabbage pancakes with cheese are ready! They are quite versatile – they go great with tea / coffee, with soup and with salad.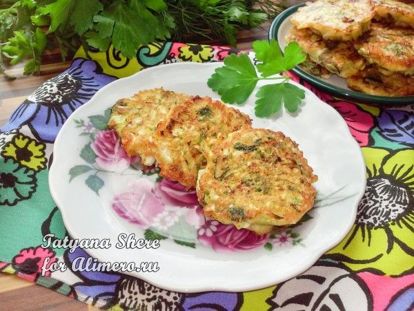 Enjoy your meal!