Today in the market I liked fresh mushrooms. They were oyster mushrooms. They were so beautiful and fresh that I wanted to urgently cook something out of them.
The night before I thought I hadn't cooked vegetable stew for a long time. And these mushrooms came in him just by the way. They replaced in the dish the meat with which I usually cook it. Since oyster mushrooms in composition of vitamins are very similar to it.
And at the same time, their use reduces the level of cholesterol in the blood and regulates pressure.
Time for preparing: 40 minutes.
To cook vegetable stew with mushrooms, we need:
1) 2 medium onions
2) 1/2 head cabbage
3) 1 kg of potatoes
4) 300 g of oyster mushrooms or champignons
5) vegetable oil
6) 2 small tomatoes
7) dill and parsley, salt to taste
In a pot of thick metal pour a few tablespoons of vegetable oil.
Bulbs are cleaned, washed and cut into small half rings.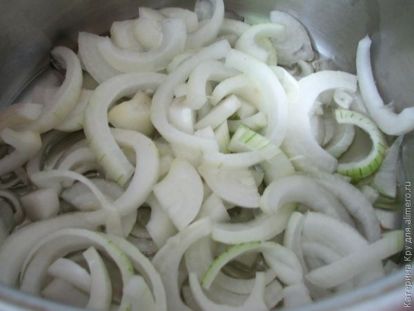 Send them to the hot vegetable oil.
Meanwhile, shred white cabbage.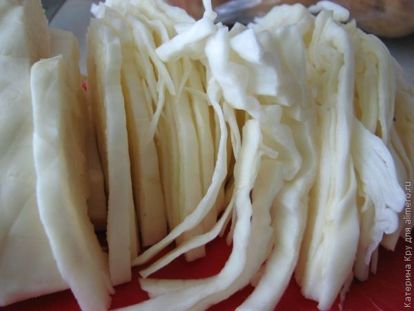 Put it on the chopped onion.
The washed tomatoes are cut into small cubes. In winter, they are replaced by tomato paste.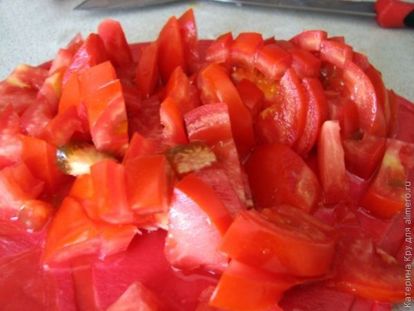 Spread on cabbage.
Mushrooms are also cut into small pieces and sent to a thick-bottomed pot or cauldron.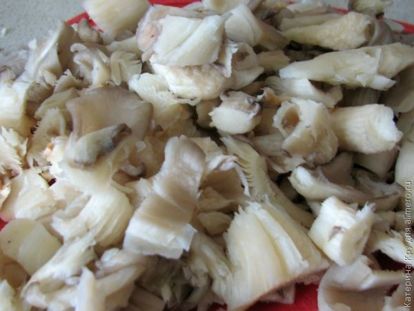 Oyster mushrooms, we can always replace the mushrooms.
Potatoes are peeled and cut into small cubes. Put it on the mushrooms.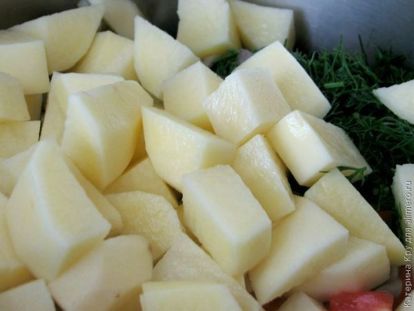 Grind greens. I used only dill in cooking, and decorated the dish with parsley.
Adding greens to the stew, salt it and put favorite seasonings. It can be hops-suneli, paprika or ordinary ground black pepper.
In such a stew, I like to put garlic and a couple of bay leaves.
Under a closed lid stew dish until tender.
We spread the ready vegetable stew on plates and decorate with greens. The aroma of dill and mushrooms will not leave anyone indifferent!