Vegetable stew with mushrooms and beans in the post – this is what you need! And tasty, and useful, and satisfying, and balanced! And most importantly, that cooking it is easier than ever …
In order to cook lean vegetable stew with beans and mushrooms, you and I will need:
Required time: just over an hour if you haven't boiled the beans
The level of difficulty of cooking such a dish: everything is easy and simple
The course of actions proposed during the preparation:
In order to speed up the cooking process, given that the beans are cooked long enough, I suggest soaking it overnight.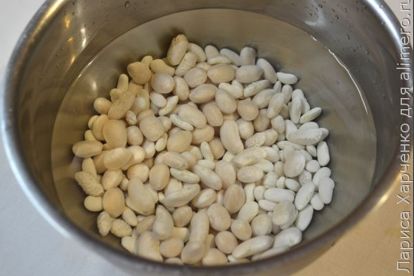 And then pour fresh cold water, and cook on a quiet fire, while they will prepare all the other products.
And now we clean, thoroughly wash and dice onions with carrots.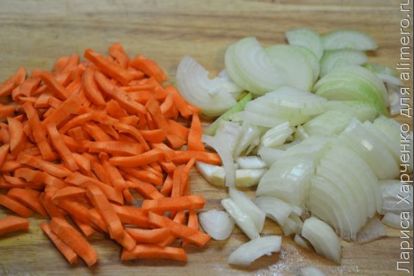 These vegetables are immediately sent to roast on the bottom of a cast-iron saucepan with already heated vegetable oil. You can do it in the pan, only then put it in the dish where the stew will languish.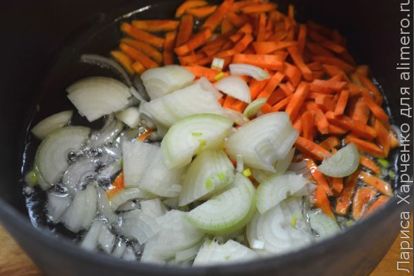 Mushrooms (I have boiled Polish) I defrosted and washed beforehand. I didn't cut it so that the stew was more noticeable – it tastes so good. Moreover, the mushrooms were not large at all.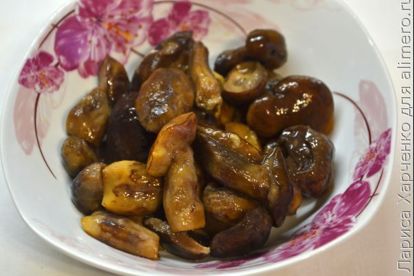 They also send to the onions and carrots. From time to time we mix everything up.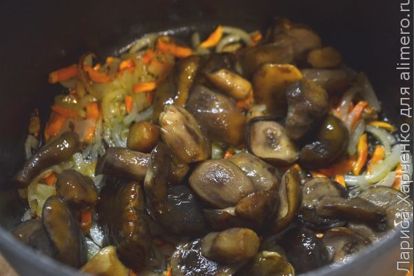 In the meantime, peel and dice potatoes.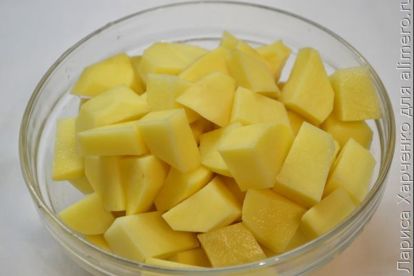 We shift it to the pan to the mushrooms and vegetables.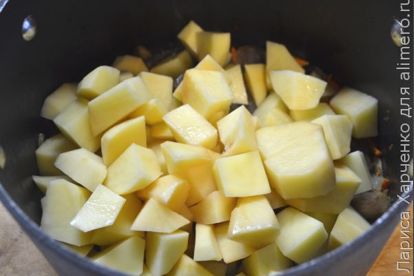 Mix everything with a spatula.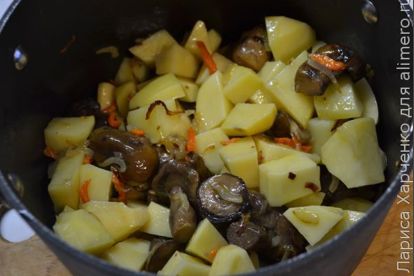 Let the salt and spices.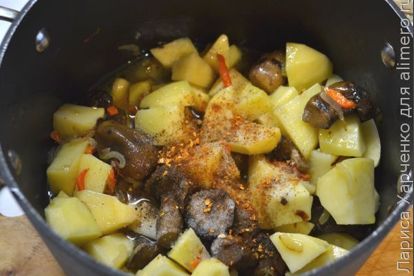 By this time, we have already and the beans are ready – even slightly boiled soft.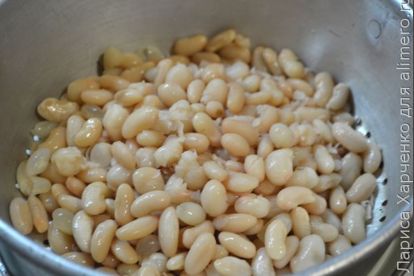 We pump water from it and send it to the pot to other products. We mix, add water and we cook under a lid on a quiet fire all together for another 15-20 minutes.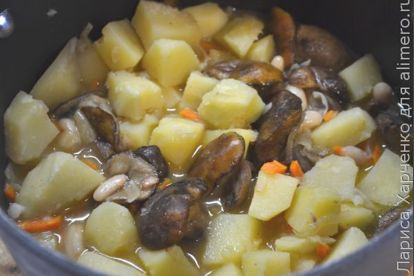 Here is our tasty and very satisfying lean stew already prepared – bon appetit!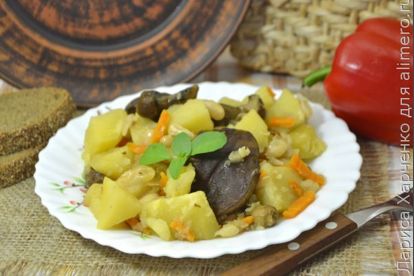 Cook with pleasure!