Today I have a reason for a solemn family dinner, and as the main dish I am going to serve Pasta with mushrooms. Who said that pasta is simple and trite ?! Thanks to the mushroom dressing with garlic we get a delicious, fragrant and tasty dish.
So, for the preparation we need:
The specified number of products is designed for 3 servings.
Complexity – average
Active cooking time – 45 minutes
First, let's do a mushroom dressing for pasta.
Boil green peas until tender (minutes 10)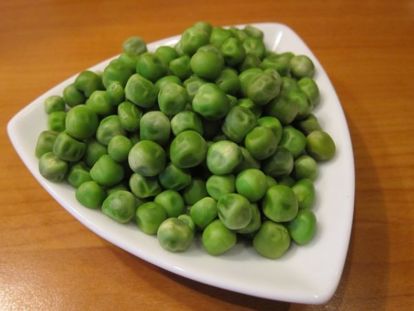 Onion cut into half rings.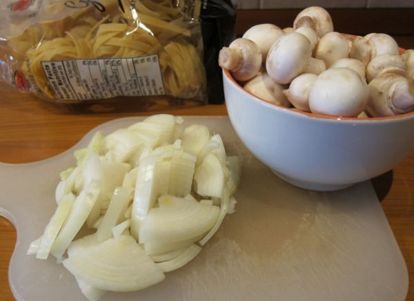 My mushrooms, cut into thin slices.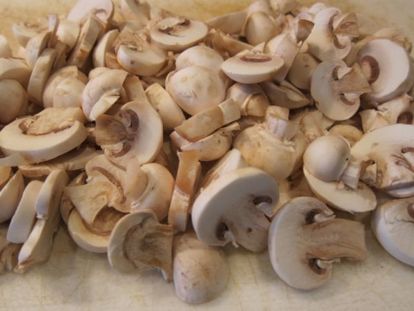 Fry the mushrooms and onions separately, then combine them and add the squeezed garlic.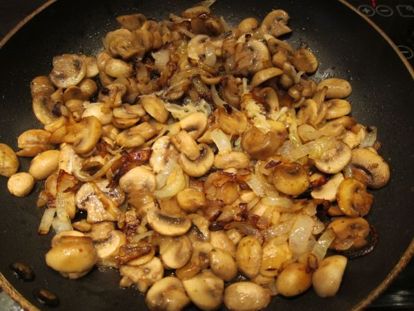 Tomato cut into small cubes.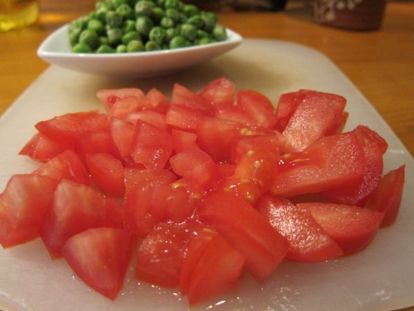 Add tomatoes and peas to the mushrooms, reduce the heat and simmer for a few more minutes, stirring. We salt, we pepper.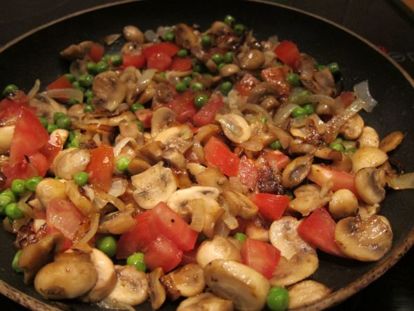 Add soy sauce. Then remove from heat and let cool slightly – 5 minutes.
Put sour cream and sugar, mix thoroughly and set on a small fire for a few minutes (under the lid). As soon as sour cream begins to boil – turn off. Mushroom dressing ready.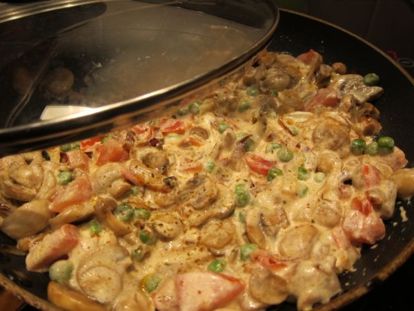 Now let's do the pasta – just boil it in salted water. Today I have this paste: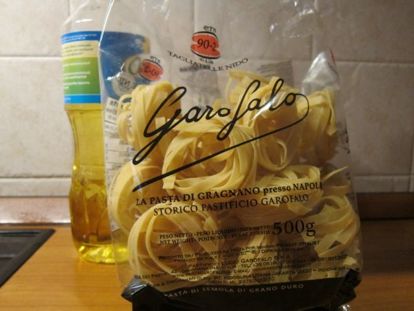 While the pasta is boiling, we slice some greens and rub the cheese on a coarse grater.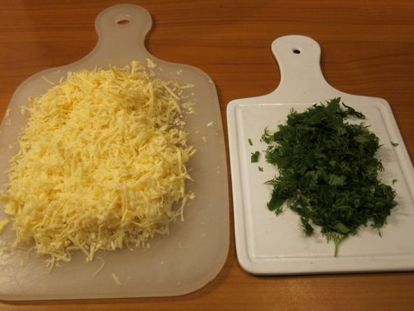 Add spices for pasta, butter and mix in the finished pasta.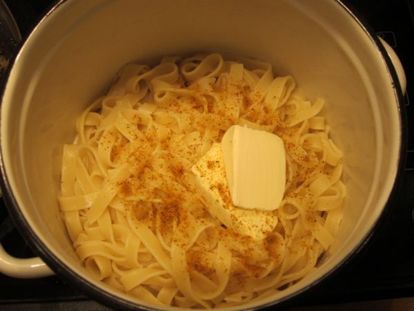 We spread on the plate pasta in the form of a ring, in the center of which we put the mushroom dressing.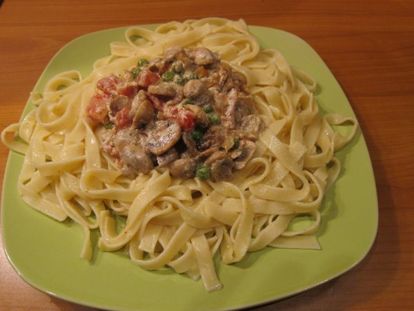 Sprinkle mushrooms with greens. Cover pasta with grated cheese.
We call everyone to the table – our dinner is ready!