What is pasta? This, as we all know, is any kind of pasta, and in every possible form: spaghetti, fusilli, papardelle, tagliatelle, and many many others. Or, to be more precise, this is a pasta-based dish with some sauce.
The pasta for my current pasta recipe is tagliatelle egg noodles. The main thing in its preparation is not to digest, otherwise it may stick together, and all efforts will be in vain. If everything is done correctly – tagliatelle are tender and very tasty.
As for the sauce, here, as an alternative, not pork, but chicken breast, for example, can be used. Mushrooms, too, can choose at their discretion and desire.
So, for cooking we need:
Meat washed and cut into small cubes.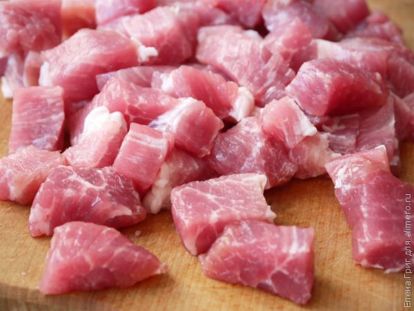 Pour the vegetable oil into the pan and fry the pork over moderate heat until salted. It is important not to overdry meat, otherwise it will become tough.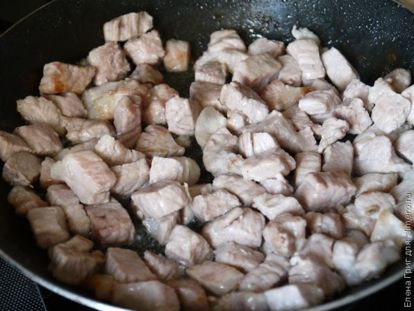 Rinse the mushrooms in running water and chop. Fry the mushrooms in a separate pan in butter, until all the liquid has evaporated. Salt or sprinkle with mushroom seasoning.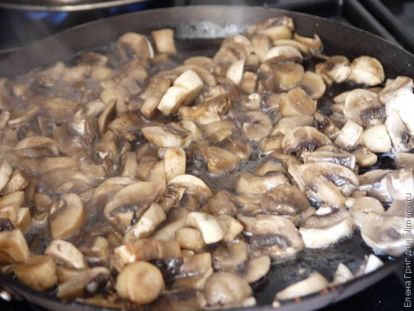 In a deep frying pan, mix the meat and mushrooms, put on the fire.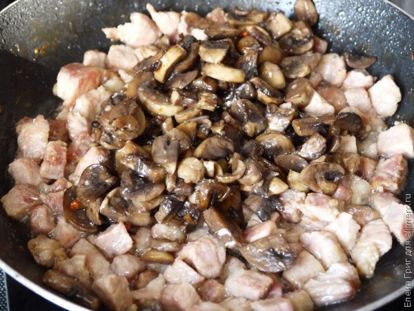 Infuse mayonnaise and sour cream, add 3-4 tbsp. spoons of water.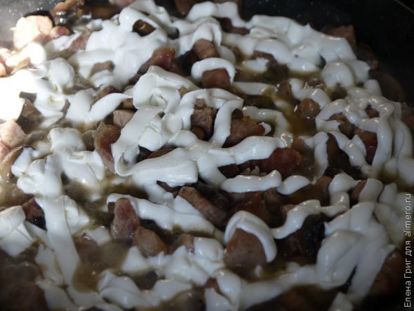 Simmer the sauce, stirring gently for about 20-30 minutes.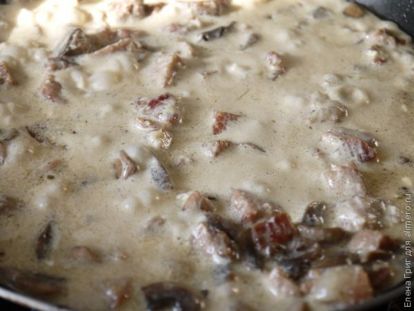 In the meantime prepare tagliatelle.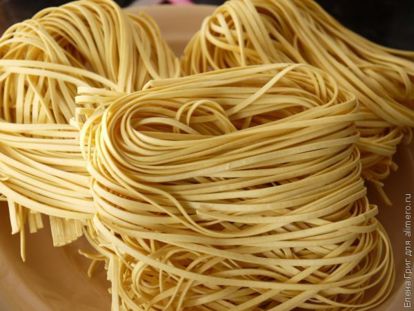 To do this, put a pot of water on the fire, salt. When it boils – put the noodles in the water, stirring constantly, boil for about 3 minutes.
Throw noodles in a colander, the water should drain completely. Then return it to the pan, add a piece of butter and mix gently. Spread on a plate with our sauce.