In the reference book of the mushroom picker I read that high-value morels are very tasty in the form of a sauce for pasta. So I decided that I would definitely use some of the mushrooms to make a sauce, make pasta and try the dish they write about in the books.
First I want to note that morels are of several types. The most delicious – morels edible. Morels grow more conical, steppe and giants. Yesterday we collected steppe morels. For the preparation of sauce suitable for all types of these mushrooms. If you read about morels only in books, then I recommend taking champignons and cooking pasta with champignon sauce.
For the preparation of pasta with morels sauce, such products are necessary:
Time for preparing: 1 hour.
The difficulty of cooking: easy.
In past topics, I told you that morels, before cooking, you need to sort out and soak in salt water for 2-3 hours. Then wash the morels and boil in plenty of water for 20 minutes. Mushrooms filter.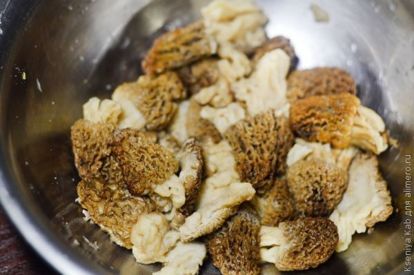 Peel the onions and cut them into small cubes.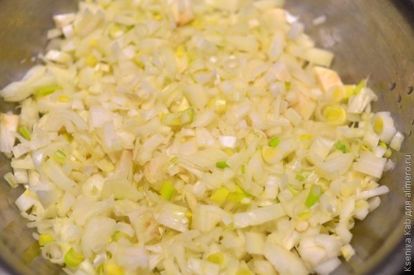 Fry mushrooms with onions in a small amount of butter. Morels add salt to taste and pepper. Optionally, add a little fresh parsley.
Fried morels fried in butter. Now fried mushrooms are ready to make a sauce out of them.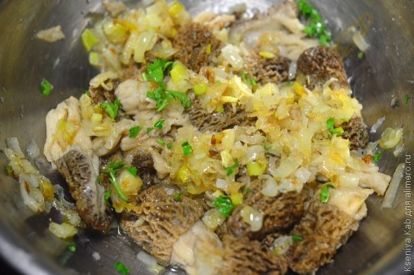 Add a few spoons of sour cream or cream.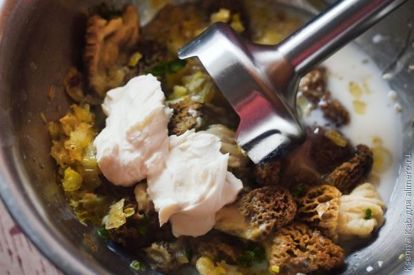 Whip the mushrooms with sour cream using a blender into a homogeneous mass. The thickness of the sauce is changed by adding sour cream.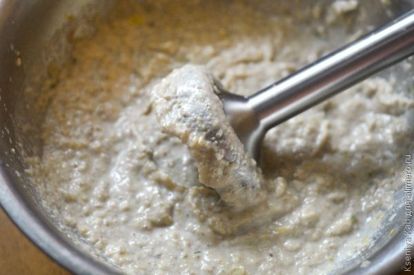 Boil pasta in salted water, filter it and put it on a plate. Top on the paste spread a few spoons of morel sauce, garnish with greens.


You can serve pasta with morels sauce and otherwise: mix ready-made pasta with mushroom sauce so that the pasta is completely covered with it.
Dish served to the table in the form of heat.