Italian cuisine can not leave anyone indifferent, in any person you can find a lover of pizza or pasta. The variety of the second dish is amazing, here you can find different types of pasta with no less sauces to them. Today I propose to try Farfalle pasta in a creamy sauce with mushrooms.
You can take any pasta to your taste, I really like bows or Farfalle in Italian. They look great in finished form on the table, and also do not boil soft during cooking.
As for the sauce, there is nothing complicated. Many have already tried and prepared Bechamel, and who have not done it yet – I will give detailed instructions below. The mushrooms used in the recipe, the most common champignons, I think, forest mushrooms will give even more flavor and piquancy to this paste.
Degree of difficulty – not difficult.
Time for preparing – 50 minutes.
For cooking pasta in cream sauce with mushrooms we will need following ingredients: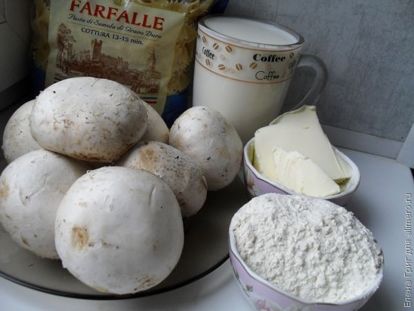 Wash mushrooms and cut them not too small with the legs.
Fry them in a pan with butter, salt to taste. No need to be afraid that they will burn or not to fry, as the mushrooms will allocate a lot of juice, in which they first and stew.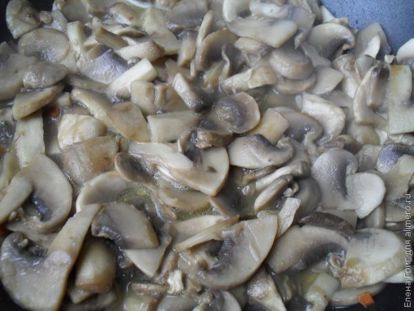 Then the mushrooms should be reddened. In total, their preparation will take about 20 minutes.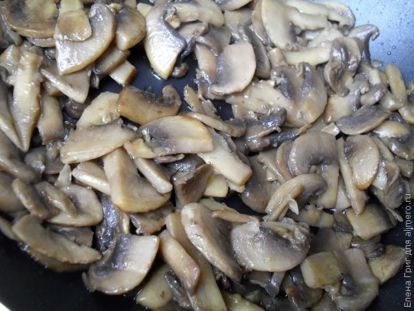 To make the sauce, you need to melt the butter, add the flour, stirring constantly with a spoon. The fire must be weak. Fry the flour in the butter for 1 minute.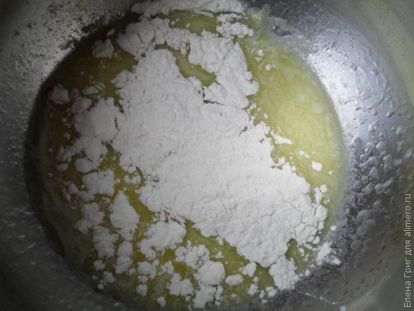 Pour milk in portions, while continuing to interfere, there should be no lumps. Salt and pepper. As soon as boils – turn off the fire.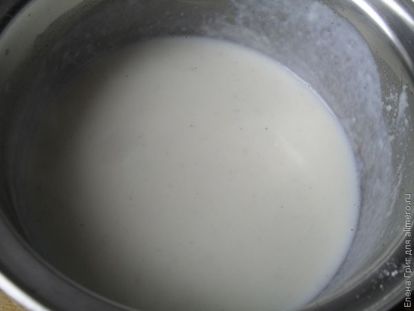 Mushrooms put in milk sauce.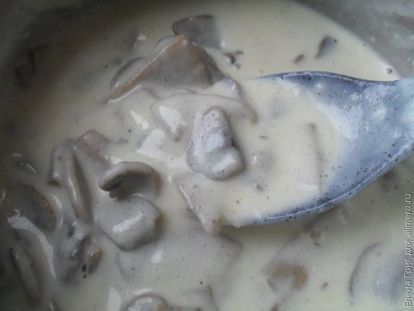 Boil the pasta in salted water until cooked, put in a colander. Return to the pan and fill with butter.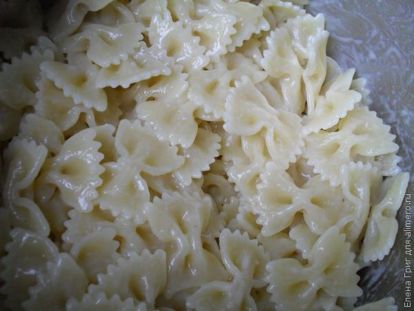 Serve pasta, watering sauce.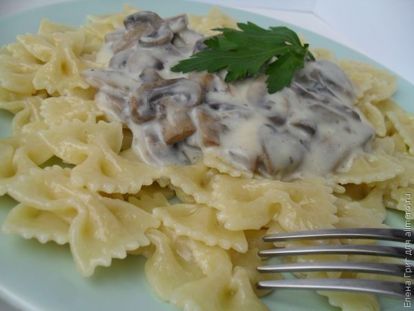 Enjoy your meal!