In my opinion, scrambled eggs – a great breakfast option. Delicious, easy – what you need for a good start to the day. And if you add vegetables or mushrooms, it turns out also very tasty.
From time to time I cook omelets in the oven. For some reason it seems to me that the taste of the dish cooked in the oven is somewhat different from the one that was cooked in the usual way.
So this time I wanted to turn on the oven and bake an omelet. And not in a large form for baking, but in silicone tins. Such mini-omelets turned out. In general, I liked them very much!
So, for the preparation of miniature omelettes with mushrooms, such products are needed (per 5 silicone molds):
Calories – 188 kcal per 100 g
Cooking time – 25 minutes
Difficulty – as always, simple
Peeled onions, cut. Fried in vegetable oil.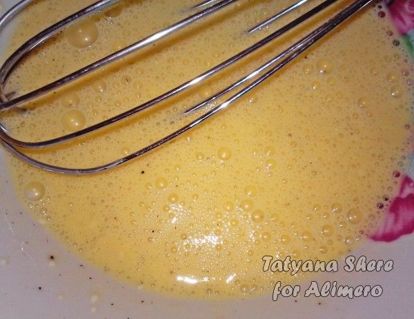 To the eggs laid onion, cheese and mushroom mass. Stirred up.
Silicone tins I lightly oiled.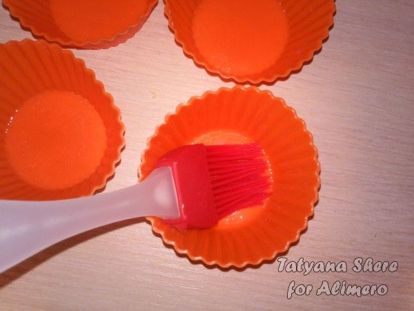 Put them on a baking sheet. Filled molds egg-mushroom mass.
Sent to the preheated 180 'oven for 15 minutes. During this time omelettes must be baked.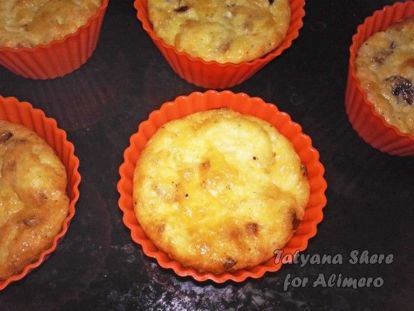 That's all, mini omelets are ready! When serving, sprinkle them with greens.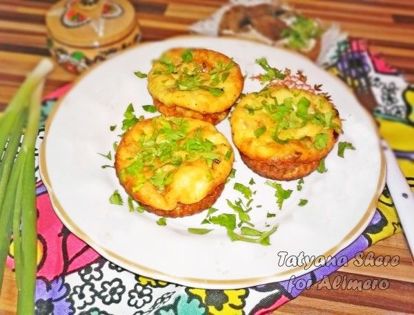 They turn out to be very tasty and not quite ordinary – omelets-cupcakes. In general, I liked them very much. By the way, they are delicious not only hot, but already cooled.
I wish you bon appetite too!