That's why I love omelets, so this is because you can cook it from almost nothing. The main thing is to have eggs in the fridge and 3 minutes of free time. The rest will make the pan and stove 🙂
And I also like to dilute omelets with different products. Fortunately, there is always something in the fridge or freezer – yesterday's dinner, which nobody wants to eat today, a slice of cheese or a bit of frozen vegetables are perfect for this role. Let the products be a bit – just zhmenka, but this is quite enough to end up with a delicious omelet.
But I still had my favorite oyster mushrooms! So here is an omelet with oyster mushrooms. And not only with them;)
The difficulty is very, very simple.

Cooking time – 5 minutes of vigorous action and time for the omelet to be fried

To make an omelet with mushrooms you will need the following products: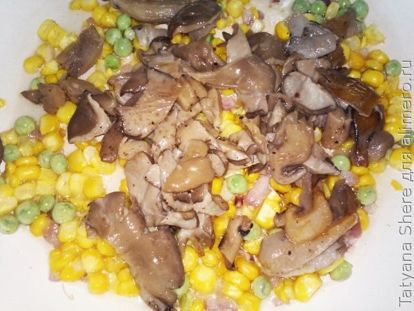 In a deep bowl poured milk. Added mustard and sour cream.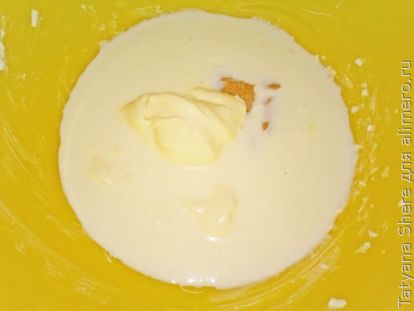 I hammered eggs. Salted, peppered. Whisk stirred everything until smooth.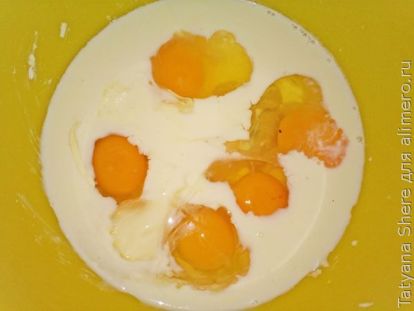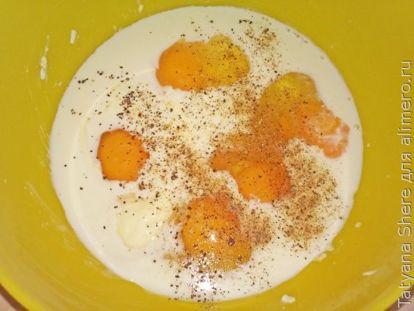 Poured the egg mixture into the pan to the vegetables with oyster mushrooms. She covered it with a lid and left it on the smallest fire until the omelet was fully cooked. It took about 7 minutes.
That's all, a delicious omelet with oyster mushrooms, corn and green peas is ready!