I love to try new and interesting recipes. Especially if in the process of cooking these dishes you need to use your favorite and simple products, and they are on the shelf of the refrigerator.
It happened with these snack muffins – I saw them on the page of a culinary magazine. Ruddy, airy, with pieces of mushrooms and melted cheese – I immediately imagined their taste and aroma. And then she gave up.
After a couple of hours, I took out my ruddy handsome men from the oven. And I must say, they did not let me down – gentle, lush, with creamy-mushroom flavor, these muffins conquered me completely.
I also want to note that the method of heat treatment of mushrooms in this recipe here deserves special attention – they are not fried, but slightly boiled. Accordingly, in the test there will be no excess oil, and therefore extra calories. Moreover, given the amount of cheese, there are plenty of them here. So we do not need more. True?
Products required for making muffins:
Cooking time: one hour is enough
The complexity of the recipe: easy enough
Algorithm of proposed actions:
As I already wrote, we need to boil the mushrooms. And cool. So I advise you to start with this. In boiling salted water with the addition of a bay leaf and a few peas, send whole champignons, we cut them for 7 minutes, then we drain and cool. Well and we cut – in this form they will be added to the dough.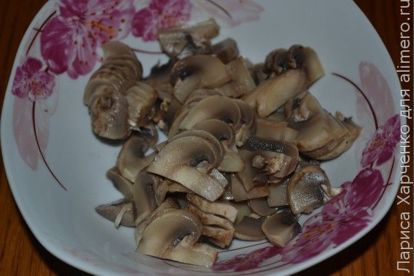 And now is the time to turn on the oven – muffins should be baked at 180 degrees.
For the dough, we mix eggs with sour cream, salt, sugar and butter. And then sift the flour and add finely grated cheese. All mix well.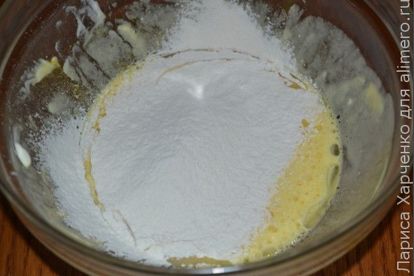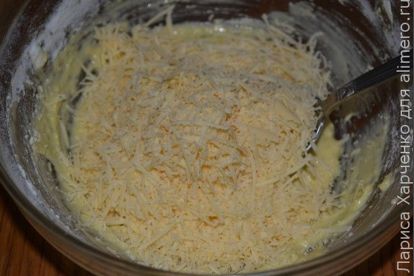 The last step is to add mushrooms and, after vigorous stirring, fill it with dough of the form. I used the habit of silicone – the most convenient and reliable.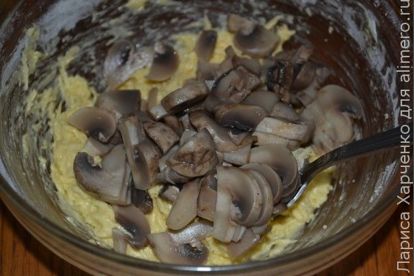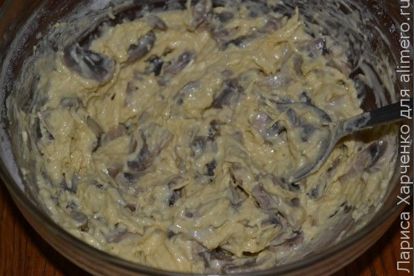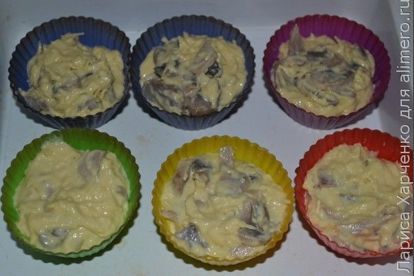 Only half an hour and snack muffins are ready.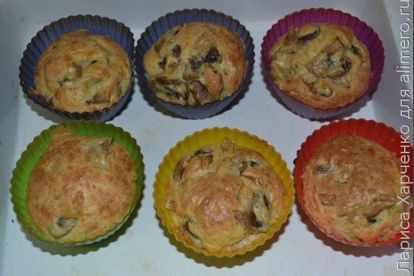 They are delicious and hot and cold. They are delicious with soup and coffee. They are very tasty … Really.