When ordinary burgers become a bit boring, you can vary their shape, add stuffing and you will get a completely new tasty dish. Households will be happy to eat delicious sausages.
For garnish, I used steamed vegetables. They completed the dish very well. Mashed potatoes, buckwheat or macaroni are also great for the garnish.
Time for preparing: 45 minutes.
Degree of difficulty: minimal.
For the preparation of meat tubes of minced meat with mushrooms we will need:


For garnish:


– Bulgarian pepper – 2 pcs.
– Tomato – 2 pcs.
– Onions – 1 pc.
– garlic – 3 cloves
– vegetable oil
– salt, ground black pepper
Cooking method:


Cut the champignons.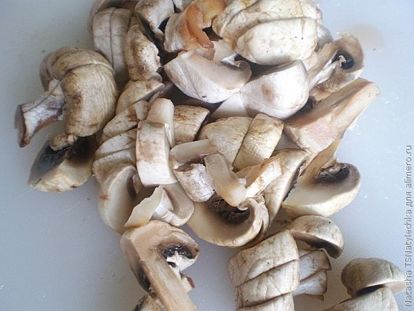 Pour vegetable oil into a frying pan, set on fire, add sliced ​​mushrooms.
Cut onions and combine with mushrooms in a frying pan.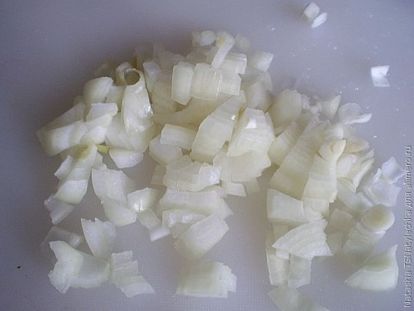 Salt, pepper to taste. Stew for 15-20 minutes.
We twist the pork in the meat grinder, and also twist the onions.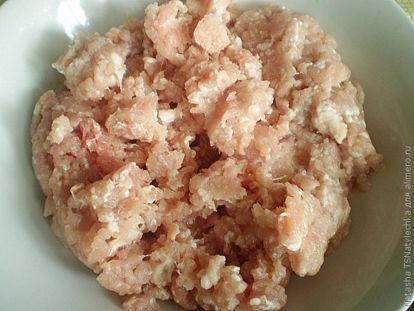 In the stuffing add egg, salt and pepper. Stir.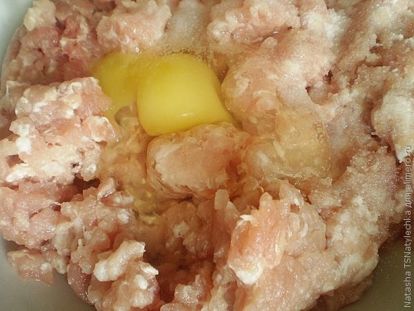 On a wet or floured cutting board (it will be easier to make a roll, stuffing less sticks to the surface of the board) lay out the stuffing. We make a cake out of it. In the middle we spread mushrooms.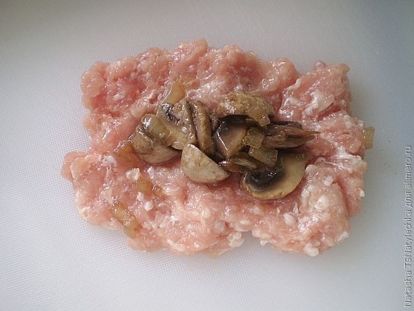 We form a long sausage. Roll down in flour. So make with all the stuffing and stuffing.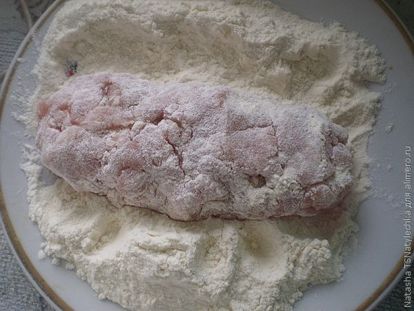 Fry sausages on low heat in hot vegetable oil until cooked, turning over periodically.
For the side dish I cooked steamed vegetables.
Bulgarian pepper, cleaned of seeds. Cut into strips.
Cut tomatoes into cubes.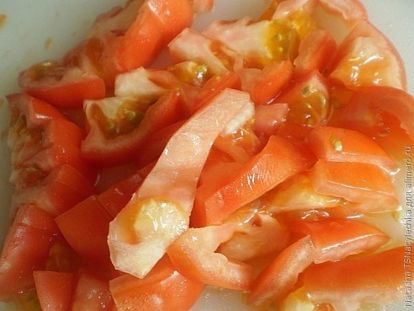 Onions cut into rings. Finely chop the garlic.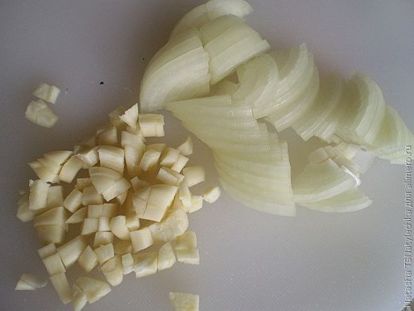 Combine all the vegetables in the pan, add vegetable oil. Stew for 5-10 minutes. Salt, pepper to taste. Then add a glass of pure water. Simmer another 5 minutes.
A garnish of vegetables is ready.