You see, today I have a quiche again, but this time it is meat and with a large portion of mushrooms. It turned out so tasty (and I have already said that the quiche turns out delicious always), that for tomorrow my boys ordered another quiche. Well, I don't know if I can cook it every day, and whether it will be considered a healthy diet.
In any case, this dish will appear on our table from time to time. I will tell you about the most successful combinations. Hope you love the quiche as much as my family and me.
To cook meat quiche with mushrooms, you need the following products:
For filling:
– 200 g ground beef (beef with pork)
– 100 grams of fried champignons (such tasty leftovers from yesterday's dinner are perfect for making filling)
– a bunch of fresh spinach
– some green onion feathers
To fill:
– 6 eggs
– 6 tbsp. sour cream
– salt to taste
– pepper to taste
Time for preparing: need 1-1.5 hours (this is for the whole cooking process)
Complexity: easy
This time I cooked the dough for 2 pies at once. One portion sent into the freezer so that the next time not to bother with the dough, and speed up the preparation of quiche.

We pierce in several places with a fork.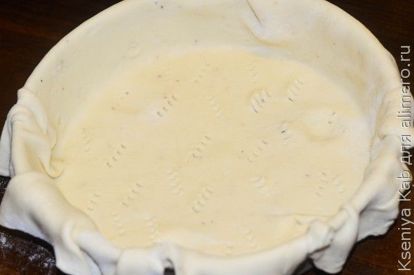 Pour the cargo on baking paper and send it to the oven for 10 minutes. Temperature range 200 degrees.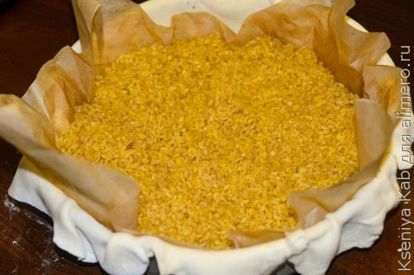 After 10 minutes, remove the cargo and dry the dough for another 5 minutes.
While the dough is cooked, fry the minced meat.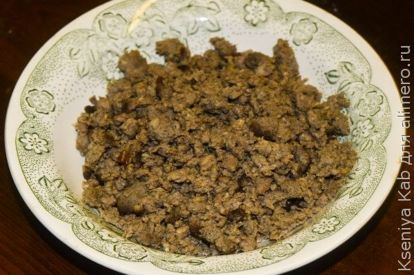 Mix it with fried mushrooms.