Very often, on holidays, we cook pork chops at home. But if you work a little, you can cook wonderful French meat with different fillings. Meat under the cheese looks great on the holiday table.
Recently, I cooked meat in French with fried mushrooms, they turned out very beautiful, juicy and tasty, and I want to share this recipe with you.
For the preparation we need:
pork tenderloin – 1 kg
salt;
ground black pepper;
soy sauce – 2 tbsp.
seasoning for shashlik – 1 tsp.
hard cheese – 300 g
mayonnaise – 200 g
champignons – 1 kg
breading flour – 100 g
vegetable oil for frying.
We cut the washed champignons into small pieces and fry in a heated frying pan until golden brown. Lightly salt, pepper and discard on a sieve (so that the glass oil) cool.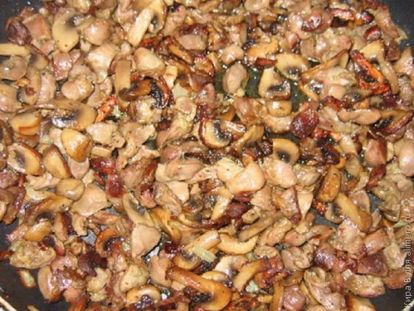 While the mushrooms get cold we clean the pork tenderloin from the tendons and bones.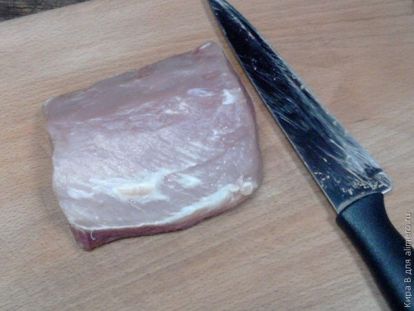 Cut the cue ball into small (40-50 grams) pieces.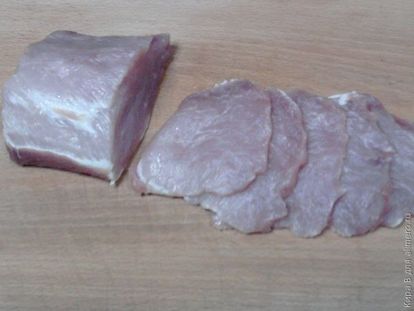 Put the sliced ​​pieces into a container, add salt, pepper, add soy sauce, seasoning to a shish kebab and some water. Mix everything well and leave the meat to marinate a little.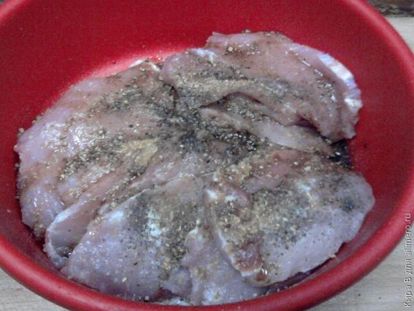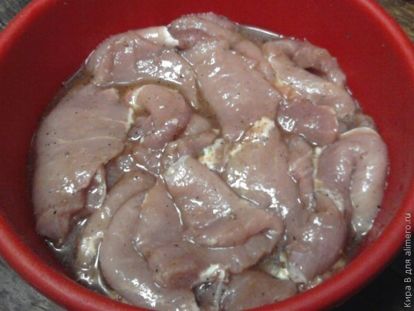 While the meat is marinated, we rub hard cheese on an average grater (it is advisable to take a fatty sort of cheese that will melt beautifully and brown on meat)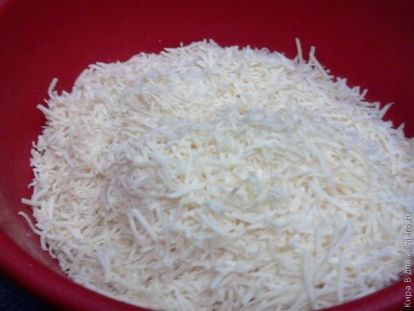 Marinated pieces of meat repulse well.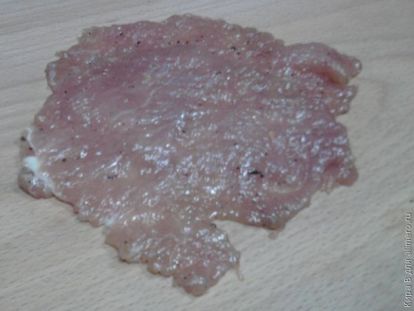 Broken chops, rolled in flour, fry in a heated pan on both sides.
Place the fried chops on the prepared baking sheet. We grease them from above with a small amount of mayonnaise.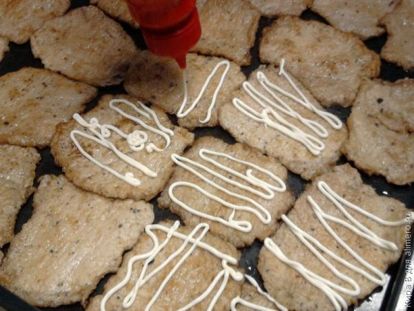 Top on mayonnaise lay out fried, cooled mushrooms (you can use tomatoes, Bulgarian pepper, fried onions, etc.).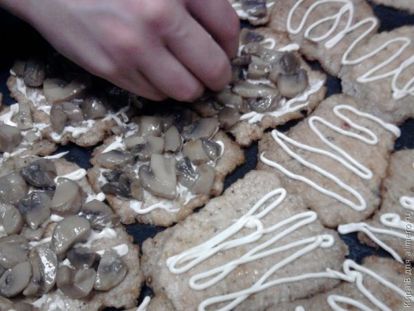 On top of the mushrooms also slightly greased with mayonnaise and fall asleep with grated cheese.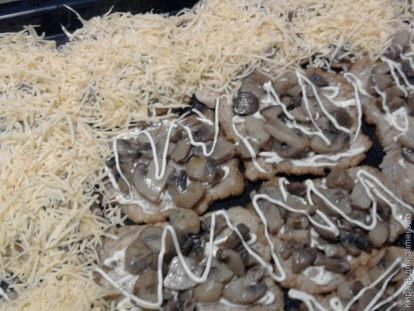 We put the baking sheet with prepared meat in an oven heated to 200 ° C. Bake for about 10-15 minutes until the cheese melts (if it melts poorly, sprinkle the meat with a little water) and crust out (maybe it will take less time, depending on the cheese and oven).
Beautifully lay out the ready, red meat on the plates and serve the guests or husband.