Marinated mushrooms – a popular snack. They are tasty both by themselves and as a supplement to various salads. In general, mushrooms are an unusually valuable product. They are highly valued not only by vegetarians and fasting people, who are successfully replaced by animal proteins, but also by meat eaters.
Mushrooms are tasty in any form – fried, dried, salted, pickled. Today we will talk about pickled mushrooms.
You can marinate any mushrooms. Certainly, forest mushrooms (white, chanterelles, boletus, honey fungus) – the most delicious and fragrant! But the most affordable mushrooms at any time of the year are oyster mushrooms and champignons.
Today I will marinate mushrooms in the easiest and fastest way. A day later, these mushrooms can already be tried!
For marinating champignons prepared the products on the list: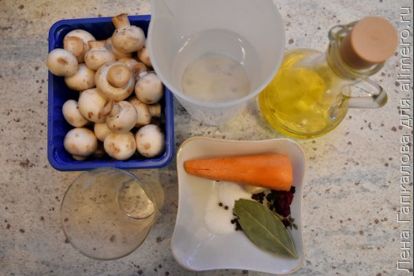 The degree of difficulty of preparation: easy
Time for preparing: 20 minutes.
Especially for pickling, I took small champignons so as not to cut them. Mushrooms washed under running water, folded into a dipper, filled with water and set on medium heat.

Brought to a boil and boil the mushrooms for 3-4 minutes after boiling. Poured the mushrooms on a sieve.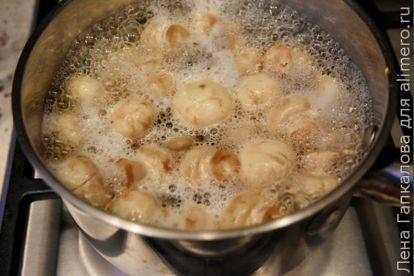 For the marinade, it dissolved salt and sugar in water, added bay leaf, allspice and black peppercorns. Put the marinade on the fire, brought to a boil. She took the marinade from the fire.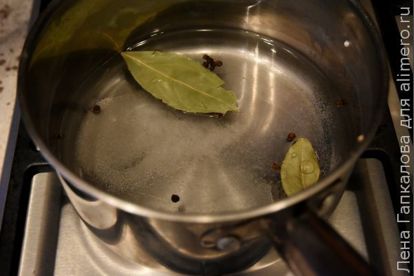 Carrot sliced ​​straws, onion rings, garlic slices. The form of cutting vegetables – if desired, you can grate the carrots on a grater, and cut the onion into cubes.
Added chopped vegetables in marinade. For taste and aroma, you can add chopped dill and parsley to the marinade.
Then she poured sunflower oil and vinegar (9%) into the marinade, mixed everything and laid out the prepared mushrooms. After cooling, put the mushrooms together with the marinade in a suitable jar and put it in the fridge.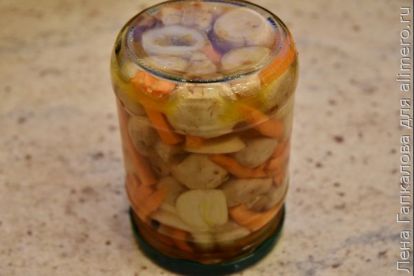 A day later, the mushrooms can be served at the table as an independent snack or as an addition to the salad. The longer the mushrooms infuse, the tastier they become!