I have more than once experienced in my experience that a chicken cooked in an oven using a roasting sleeve always turns out to be incredibly tender, juicy and tasty – at least cook it completely, even though in pieces! Moreover, the parts can be used absolutely any …
Today, I offer you my next culinary experiment – the chicken, or rather its wings, I decided to bake with mushrooms and potatoes! Thus, I got a very tasty, hearty and full dinner for the whole family!
In order to cook this incredibly tasty and delicate dish, you and I will need:
The level of difficulty of its preparation: far below average
The time I spent on the entire process: 2-3 hours for preparing and marinating wings and mushrooms, 10-15 minutes for preparing potatoes, 40-50 minutes directly for baking
The steps proposed during the preparation of chicken wings with mushrooms and potatoes in the sleeve of action:
Before you put the chicken, and in this case chicken wings, in a sleeve, and then in a preheated oven, they need to be pickled. I propose to do this directly with the mushrooms, so that they are tastier, with a richer and richer taste.
As it should be after the acquisition of any chicken parts, they need to carefully inspect everything, remove all excess, rinse and dry as much as possible.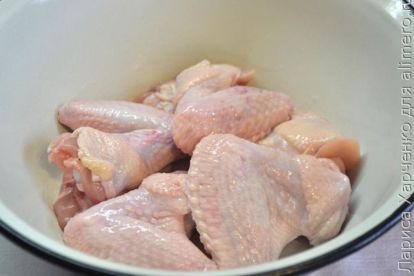 Next to the wings add mushrooms cut into 4 parts, before that, too, thoroughly washed and peeled.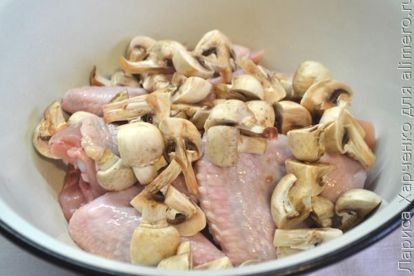 Add soy sauce.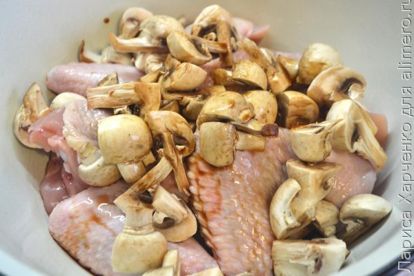 Let the mixture of peppers.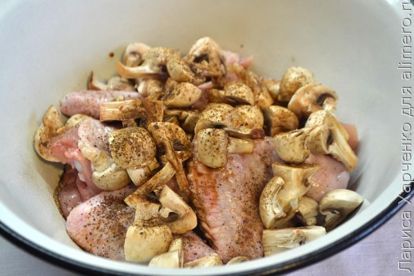 And mix everything carefully and thoroughly. In this form, having covered the bowl with a lid, we remove the wings with mushrooms in some cool place for a couple of hours, so that they marinate well.
After 2-3 hours, we turn on the oven to warm up (up to 200 degrees), and then peel and wash the potatoes under running water.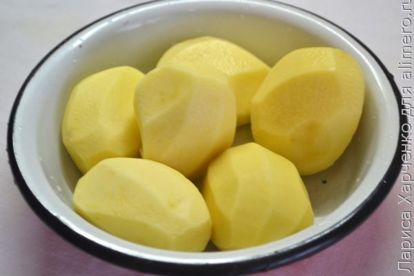 Cut it into slices (divide by 4-6 parts) and put it in a bowl to the wings.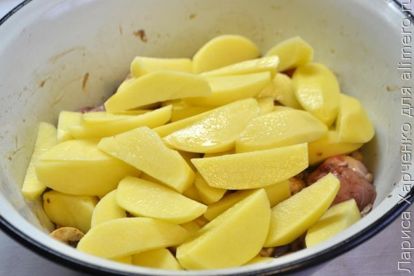 We also send garlic sliced ​​into random pieces in a bowl.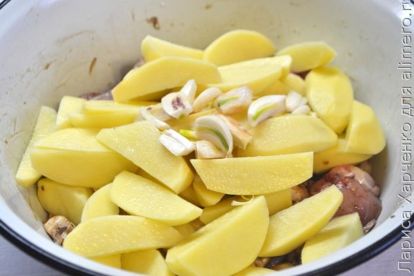 Let them a pinch of fragrant herbs and a little salt.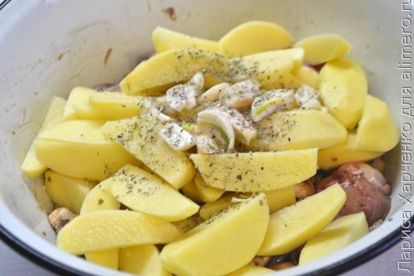 Add also a couple of tablespoons of olive oil.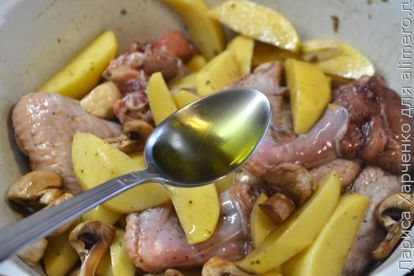 Hands all well-mix everything.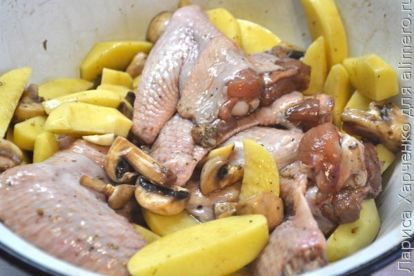 Now it remains only to lay out everything in the stored baking sleeve and firmly and tightly fasten the edges. All this is placed on some convenient baking sheet and sent to the oven for at least 40-45 minutes.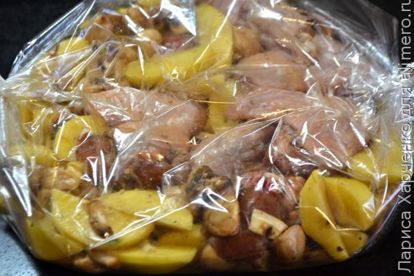 I must say that this is the minimum time for which your dish will be ready.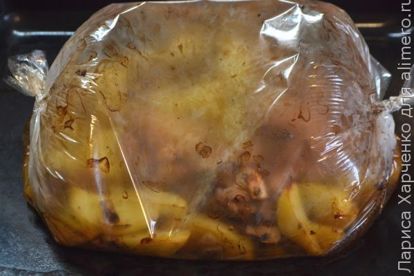 Personally, I usually, if I'm not in a hurry, I torment a chicken with potatoes and mushrooms for at least an hour – how gentle then everything works out, just cannot be put into words.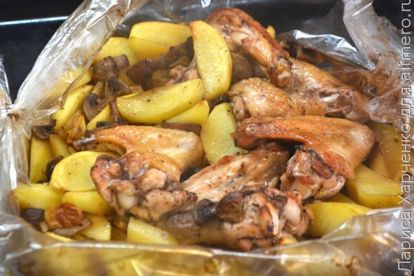 You only need to try – not otherwise!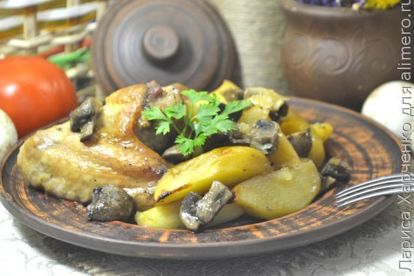 Cook with pleasure!