Recently, prices in stores are not encouraging. A couple of days ago I told you that I was horrified by the high cost of hard cheese, and now I am shocked by the prices of pickled champignons, which I like in salads.
If I solved the issue with cheese and now I cook it at home, I decided to do the same with mushrooms. The only thing that confused me was the fact that I had never marinated mushrooms. I have always believed that this matter is troublesome and time consuming.
A proven recipe was given to me by a saleswoman who sells mushrooms on the market. The woman is very good-natured, so I often buy mushrooms and other products from her. She gladly shared the recipe of instant pickled mushrooms, and now it was my turn to tell all the readers about it.
To prepare marinated champignons, the following products are needed:
Time for preparing: 20 minutes
Marinating time: 12 hours
The difficulty of cooking: easy
Champignons are best to buy small ones in order to simplify their processing. If, however, you bought large mushrooms, they will need to be cut into 2-4 pieces.
Wash champignons under running water.

Garlic peel and cut into thin slices.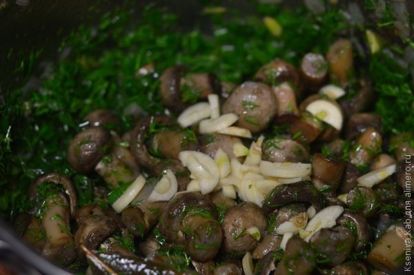 Add to the mushrooms finely chopped onion. If you clearly do not like onion flavor, then onion cubes can be pre-soaked in acetic water.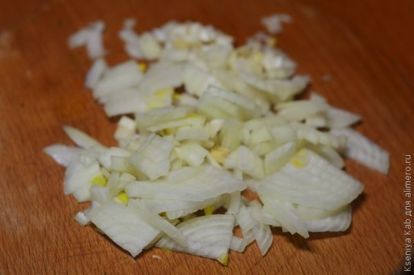 Pour vinegar into the mushrooms, mix them, cover with the lid and send to the fridge to marinate.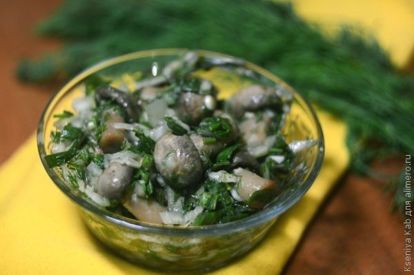 After 12 hours, the mushrooms are ready to eat. It is very convenient to marinate them in the evening, and in the morning ready-made mushrooms to the table.