The zucchini was cooked quite recently with minced meat, today I replaced the stuffing with mushrooms, it also turned out to be delicate to the taste and satisfying.
It is necessary to use the opportunity to prepare from fresh vegetables now, in the autumn, since in the winter of frozen products such a taste effect is difficult to obtain. After all, when defrosting frozen vegetables become more watery and it is difficult to grate them, the taste is not so real).
Do not miss the opportunity to try this wonderful dish, sure you will like it.
Time for preparing: about 45 minutes.
Degree of difficulty: minimal.
For the preparation of a tender casserole of zucchini and mushrooms we will need:


Cooking method:


My champignons under running water. Cut into medium pieces and send to frying pan with vegetable oil for frying.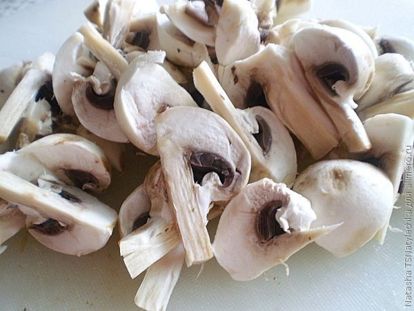 Onions cut into half rings, combine with mushrooms in a frying pan and simmer until mushrooms are ready. Salt, pepper to taste.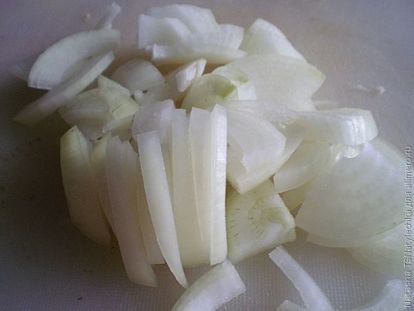 Bulgarian pepper cleaned from seeds, wash under water, cut into strips. Stew with mushrooms and onions. Remove from heat, leave to cool.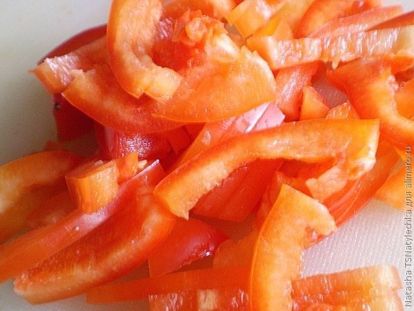 With the zucchini remove the peel, remove the seeds.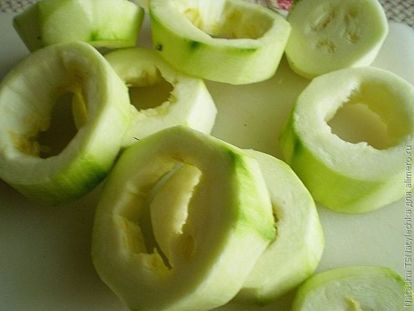 Rub on a coarse grater.
Grease the baking dish with oil. At the bottom of the form lay out a portion of a grated squash, salt a little.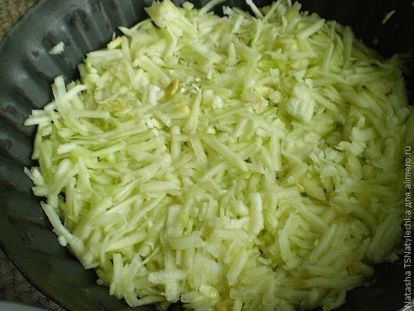 From above we lay out a stuffing from stewed with Bulgarian pepper and onions of mushrooms.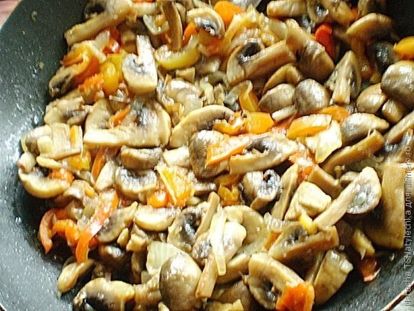 The next layer is covered with mushrooms with the rest of the grated zucchini. We add a little salt.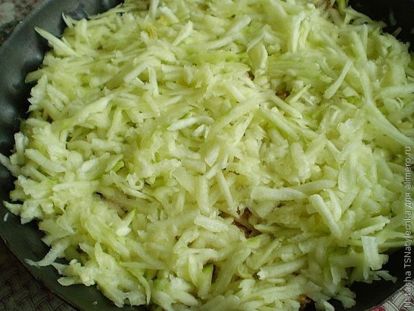 Beat eggs with sour cream.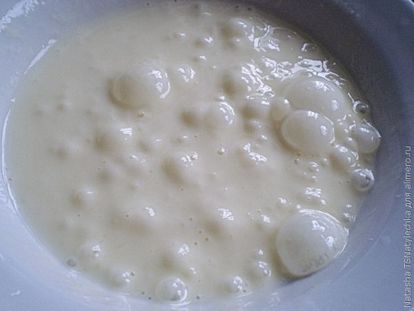 Grate cheese.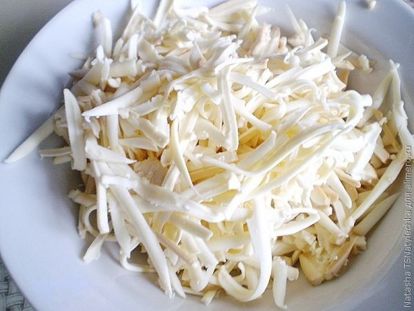 Sprinkle our casserole.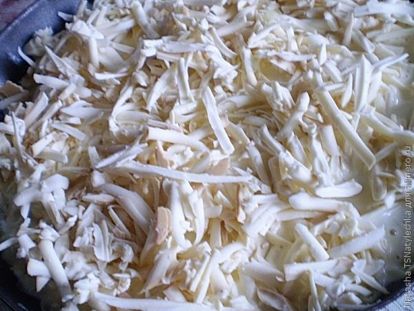 We bake in the oven at 200 degrees for 20 minutes until a beautiful golden crust is formed.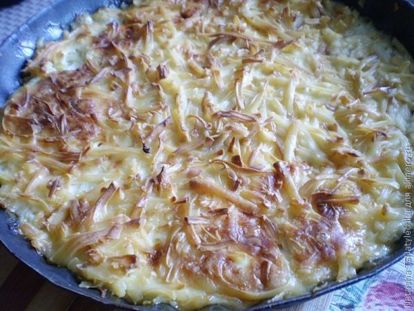 Then we take out the finished casserole from the oven. Give a little cool. Cut into portions.