At first my daughter prepared this stew in pots and advertised her so that I could not borrow the recipe. It turned out that the dish refers to Mexican cuisine.
As you know, this kitchen is hot, with pepper in the literal and figurative sense. Since I don't use chili peppers for some reason, I simply replaced it with a less hot option. The stew turned out to be so tasty that now I will certainly cook it with great pleasure.
Ingredients: 1 kg of pork, 1 pumpkin (1.5 kg unpeeled), 2 onions, 1 can of green peas, 1 can of corn, 300 g of sweet pepper (I have frozen), 2 cloves of garlic, 4 tbsp. Ketchup, 2 tbsp. flour, 350 ml of broth, sunflower oil, curry, pepper, salt, parsley.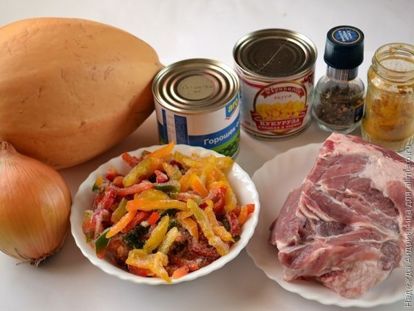 From the pork you can take any pulp, I used the pork neck, which I washed, dried and diced.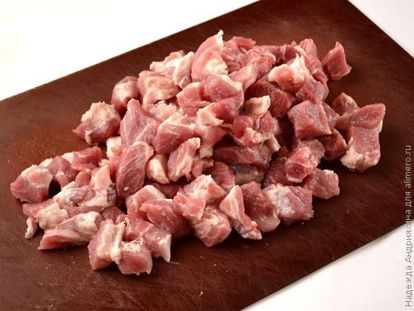 To speed up the cooking process, all the ingredients I lightly roasted and stewed in a pan. I started with meat, which was sprinkled with curry seasoning, ground black pepper and a little salted.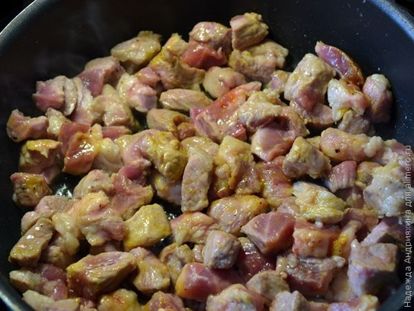 Pumpkin cleaned, cut into large cubes.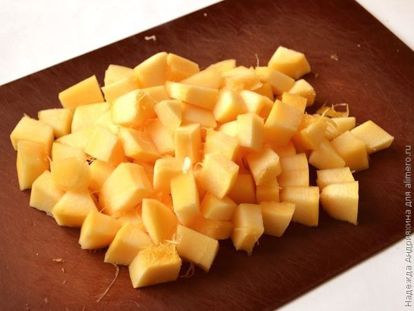 Pumpkin, also salted and sprinkled with curry, put stew in another pan, separate from the meat.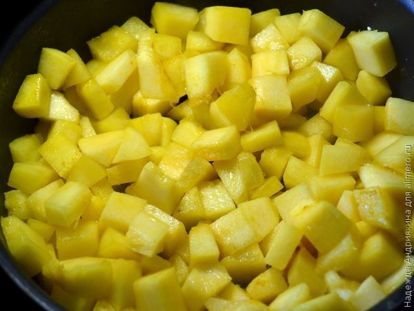 Sliced ​​onions.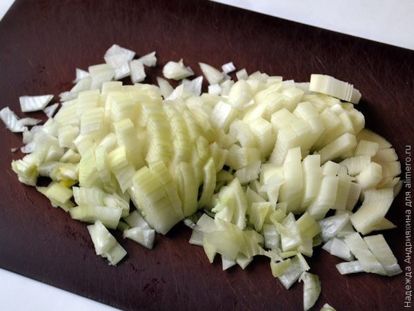 Also put fry until golden brown.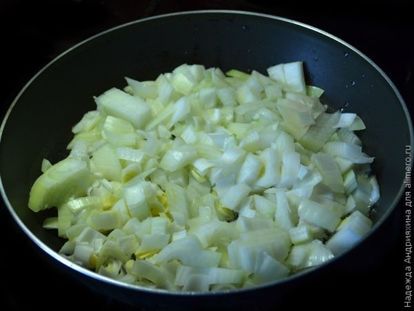 When the onions were softened and browned, she added canned peas and corn, garlic squeezed through a press, as well as frozen peppers, which I cooked in the fall quite a lot. In general, according to the season and possibilities, you can use both fresh and frozen or canned vegetables.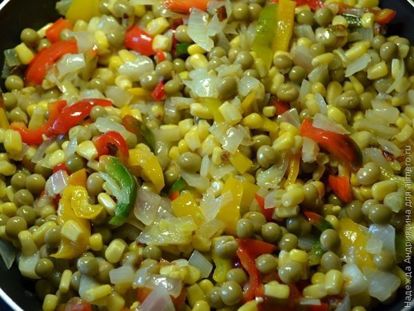 When the vegetables warmed up, added flour, stirred, and then put the ketchup.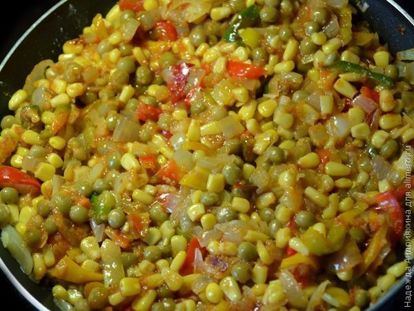 It remains all to pour broth and bring to a boil. Broth podsalival taking into account the salt added to meat and pumpkin. By the way, instead of broth, you can use the liquid from the cans, in which canned peas and beans.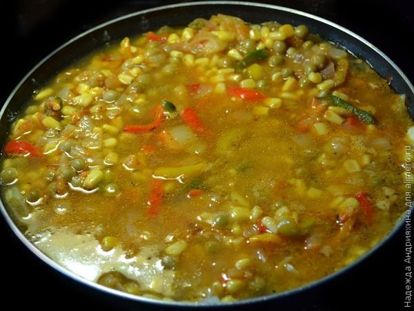 At the bottom of the pot put the meat.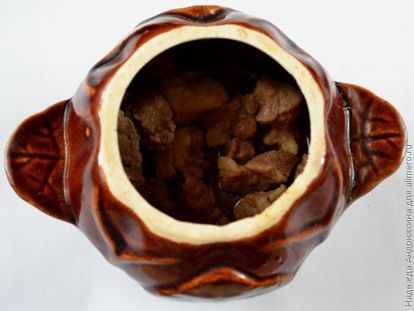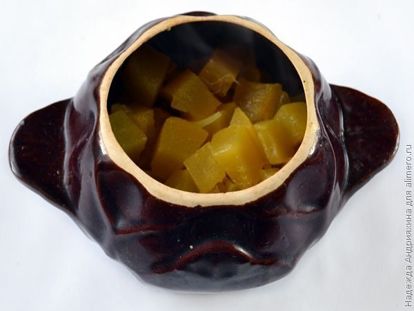 Finally, mix vegetable with liquid.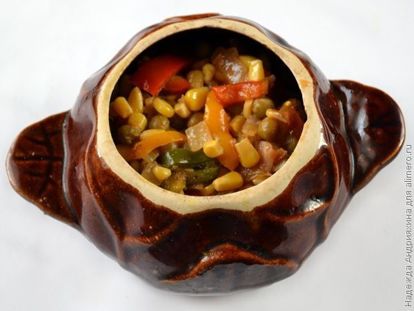 She covered the pots with lids and put them in the oven.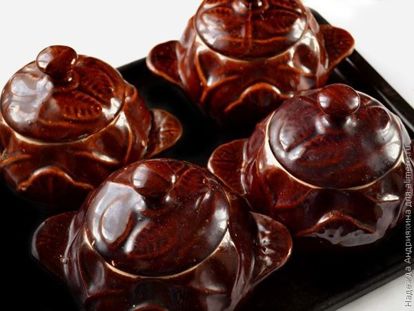 The pots are heated with the oven to 180 degrees, and then stew the stew for half an hour. Of course, given the characteristics of the oven, sometimes time has to be adjusted.
We ate directly from the pots, stirring the layers and sprinkling parsley with greens – this is unusually tasty, but in order to see how beautiful and delicious the dish turns out, I photographed it on a plate.