Delicate and juicy pork rolls in combination with mushroom stuffing is a terrific dish on the holiday table. My family members really like it. The dish is cooked quickly and easily.


Degree of difficulty: easy
Time for preparing: 1 hour
For rolls you will need:
– sour cream – 2 tablespoons,
– Onion – 1 pc.
– champignons – 4 pcs.
– salt
– pepper
– greenery
– egg – 2 pcs.
– flour – 150 g
Rinse the meat, dry, cut into layers of the size that you like. Each layer of meat repel, salt and pepper.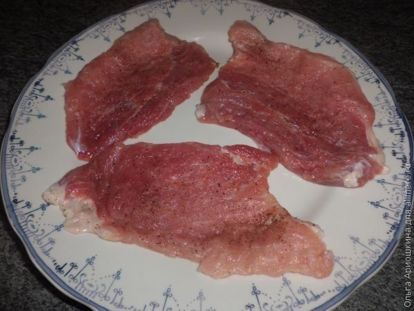 Place the meat in a container and pour the pomegranate juice. Leave the marinated pork for 40 minutes.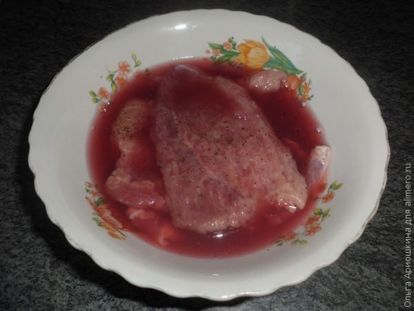 Prepare the filling.

Wash the champignons, dry and cut into cubes or strips, as you like. Cut onions into small cubes. Greens wash, dry and chop.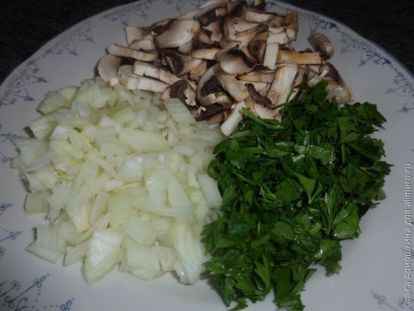 Fry the onions in a preheated frying pan with vegetable oil. Then add the mushrooms and over medium heat, stirring occasionally, fry for 5 minutes. Salt and pepper.
Reduce heat, add sour cream to champignons and mix. Next add the greens, and once again mix well, let the filling boil and turn off. Wait until it cools down.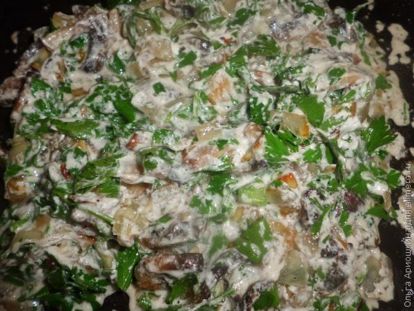 Pickled meat out of pomegranate juice and dry. On the edge of each piece put 1 tablespoon of filling, if a piece is large and 1 teaspoon, if small. Fold the pork neatly into a roll and fasten with toothpicks so that the filling does not turn out to be outside during frying.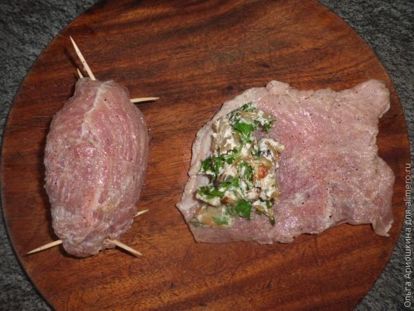 Prepare the batter:

Pour flour into the bowl. In another bowl, beat the egg with salt with a fork or a whisk. Roll roll first in flour, then in egg, again in flour and again in egg.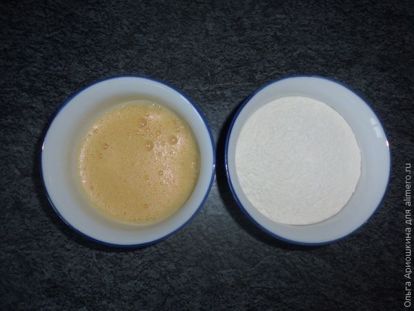 Put the rolls on a pan well warmed with butter and fry on one side for about 3 minutes. Then turn them over and fry over medium heat
1-2 minutes, reduce the heat and bring under cover to readiness (you can not cover the lid).
Serve with vegetables or sauces.
Enjoy your meal!