I have a chestnut under the window, and not one. In the spring I admire his candles, in the summer I enjoy the shadow. In the fall, my child and I hunt for nuts and make autumn crafts out of them into the garden. But I have never eaten chestnut. And it did right, as it turned out, because the fruits of chestnuts we are used to are inedible, and the fruits of other, sown, trees that look and bloom completely differently are eaten.
And once in a shop where I buy vegetables, chestnuts appeared. I pretended to believe in their environmental cleanliness, and purchased a batch. Next – the story of how I met with chestnuts, and what you want.
It is completely sweet, mealy, nourishing fruit. He is worthy of attention. His only drawback – it is unpleasant to clean. Fuss a lot. Perhaps that is why it is not so common. But (good news) it does not need to be added to food in large quantities. It is quite audible and small. So I'll be friends with him, perhaps.
Sweet pork is conducive to sweet nutty experiments. For stuffing, I took a lean carb: chestnuts are still pretty fat, you can't refuse them.
Yes, the original recipe is Gordon Ramsay, although he originally juggled chicken.
Time for preparing: 1,5 hour
For filling:

– peeled chestnuts – 150 g
– vegetable oil – for frying
– onion – 1 pc.
– garlic – 2 cloves
– celery – 2 branches
– pine nuts – 100 g
– boiled rice – 200 g
– Fresh parsley – 2 tbsp.
– salt, pepper – to taste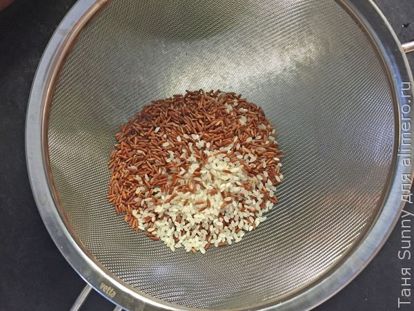 I took a mixture of rice: red, unpolished rice, it is coarser, and rice for pilaf, it is more gentle and keeps its shape well. Washed from the starch, so that it remained crumbly, and cooked.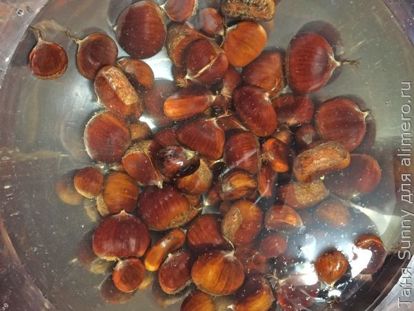 Chestnuts need to be cleaned. There are many ways I chose one to my liking – to cook. Wasted.
Threw in boiling water. Cooked 15 minutes.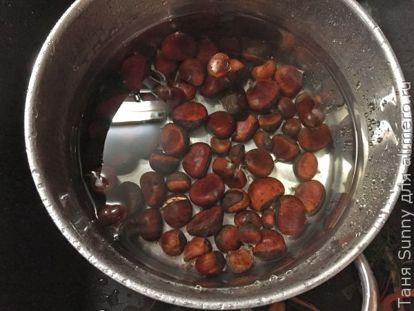 Cool. I cut each and removed the skins and films. It is boring and tedious. But for 150 g I had enough.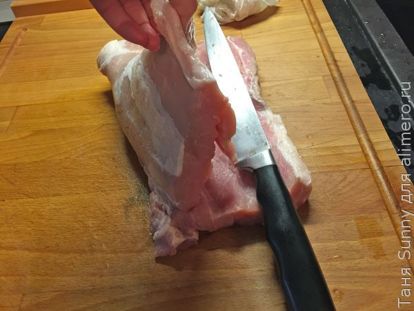 Carbonade washed, patted with a paper towel.
I slit along, but not completely, just to get a sheet for a larger roll.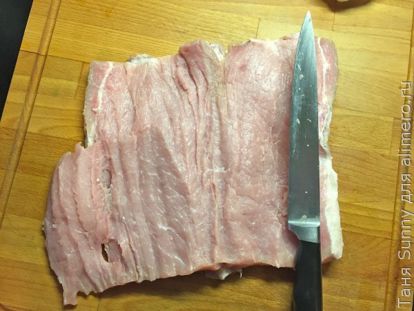 And received.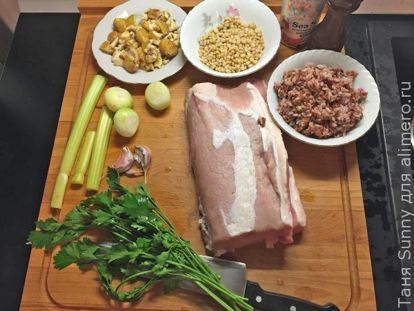 All ingredients are ready.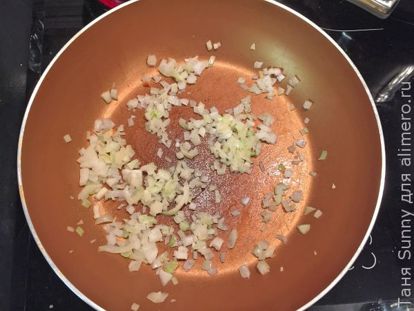 Onions browned 4 minutes in oil, added garlic and browned 2 more.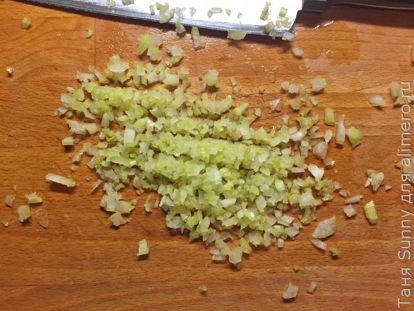 Finely chopped celery. Added to the pan. Added there and all the nuts.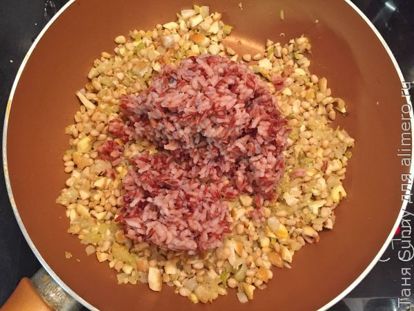 Added rice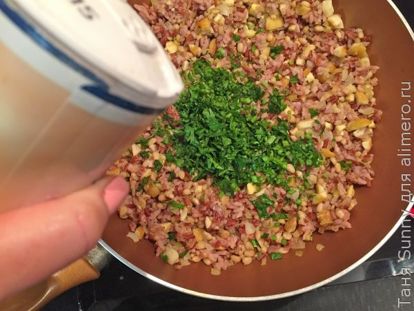 Added parsley, salt, pepper, brought to taste.
Warmed up. The filling is ready.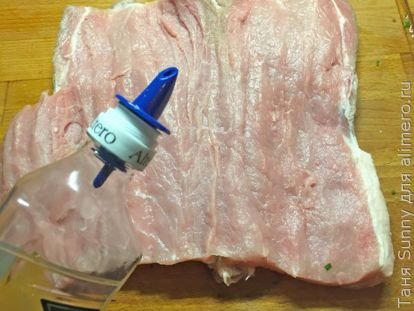 Pork smeared with oil from the inside. Salted.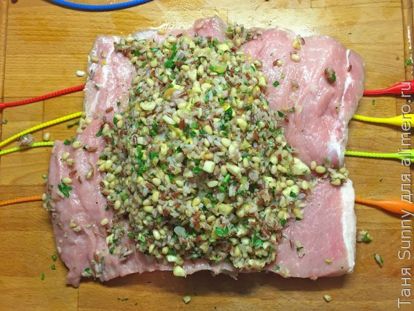 Laid out the stuffing and prepared to wrap.
Turned and fixed special silicone harnesses. It can be a culinary thread, but I have not found one in my city. If not fixed, it will crawl away.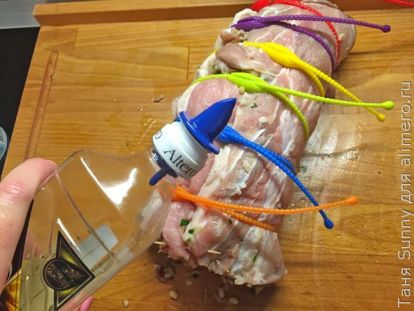 Lubricated with oil for caramelization, salted, peppered.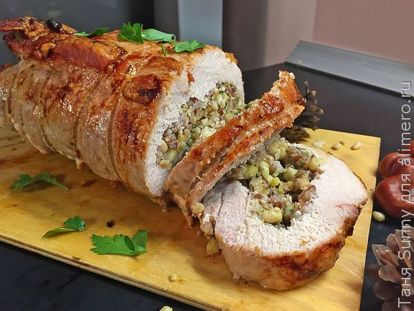 Baked at 200 degrees for 20 minutes to ruddy. Got it, gave a little grab – and cut it. In principle, the garnish is not needed for this roll. Need, perhaps, vigorous spicy vinegar salad.