Thin pita bread is often used for making all kinds of rolls. Indeed, a very wide field of activity. It is necessary to change the ingredients in the filling – and it turns out a completely new dish. In addition, it is a very simple thing to prepare.
This is convenient if you need to make something tasty, so to speak. hastily. For example, when guests suddenly appeared to you. You need to thoroughly rummage in the fridge and for the filling there will definitely be something.
Among other things pita bread rollThis is a great festive snack, as well as a quick and nutritious breakfast for the whole family. It can be served cold, and it can also be heated in a microwave.
The roll that we will be cooking today is also very easy to prepare, but, despite this, quite satisfying.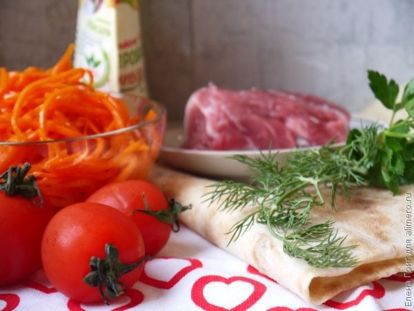 – rinse the meat in running water, cut into small pieces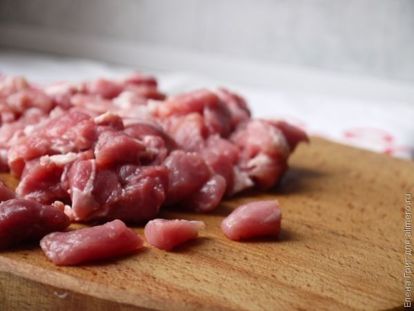 – fry pieces of meat until done (about 20 minutes)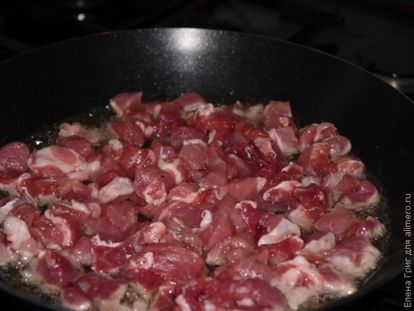 – spread the pita breads on a flat surface one on top of the other (exactly 2 pita breads are needed, since when the roll is soaked with mayonnaise, it will become thinner and may break through), smear it with mayonnaise around the perimeter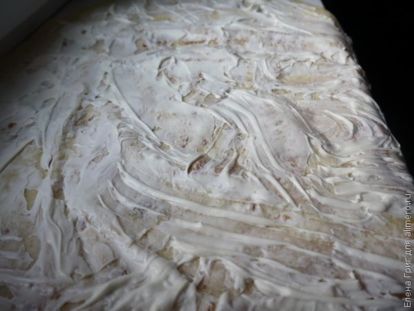 – cut tomatoes into small cubes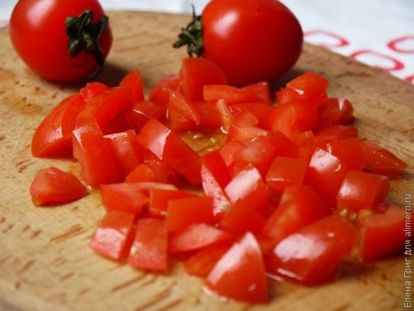 – spread tomatoes and chopped greens evenly on pita bread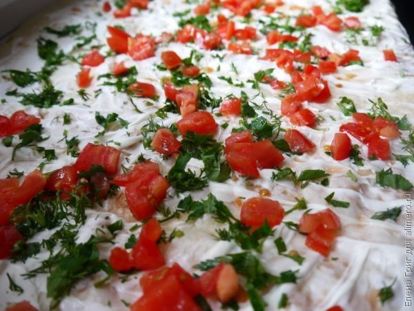 – then add the same meat and carrots (it can be further cut)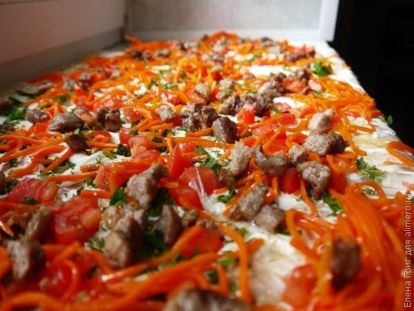 – gently roll the pita into a tube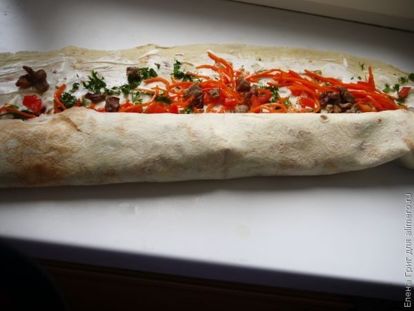 – The roll will be quite long, so you need to cut it into 2-3 pieces. ENJOY YOUR MEAL!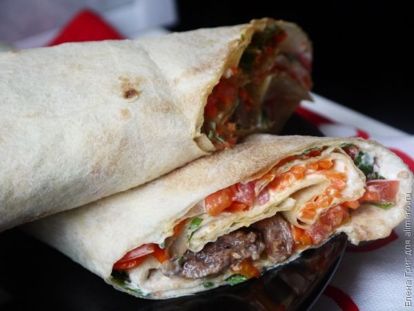 Tip: if you have not eaten the whole roll and need to store it, then place it on a flat dish, cover with cling film or just put the plate with the roll in the bag (so that the lavash does not dry out) and put it in the fridge.