Hunting recipes have always caused me a lot of questions and interest. My dad is a hunter, and from early childhood I ate a wide variety of game meat besides pork and beef. Today I want to talk about one recipe from the notes of the hunter. Cooking roe chops.
I studied culinary business not only with my mother, but also with my father. I cook it perfectly, so today's dish is entirely his merit. He was the one who cooked it, and I studied, took pictures, and now I am telling you about the cooking process.
To make roe chops, you need the following products: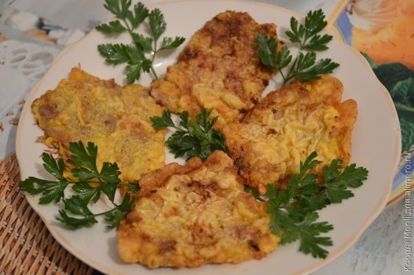 Ready chops served to the table in a warm or cold, decorated with greens or fresh vegetables.
If there are hunters in your family too, and roe deer meat in the refrigerator, be sure to use this recipe, since the chops with mustard are extremely appetizing.
In the future I will tell you about cooking hare cutlets and wild duck with apples. All recipes have been repeatedly tested and tested in our family, so I really hope that you will be satisfied.