Among the hot summer parents gave me a kilo of pork ribs. And the heat we have recently extreme. Who eats fatty meat in this weather? Mom, of course, I thanked, because she wanted the best.
And then she began to think what would cook such a meat transfer. In the kitchen I found raspberry jam, honey and vegetables. I decided that I would cook savory ribs in a sweet, fragrant gravy.
Throwing me with ripe tomatoes is not necessary. This recipe will appeal to those who love the combination of meat with pineapples, prunes, apples, etc. Personally, I love this combination, so I welcome these recipes and gladly offer these dishes to my homemade ones (they also liked it).
To prepare ribs in a raspberry sauce cooker you need the following products: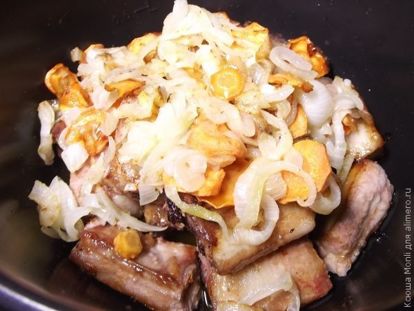 Add a spoonful of honey to the bowl.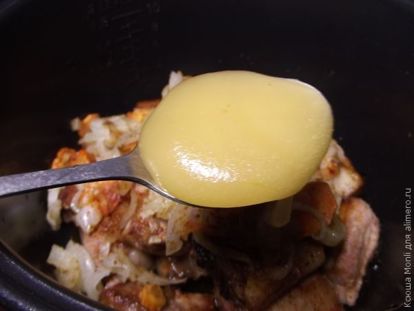 Now, amazing for many product – raspberry jam.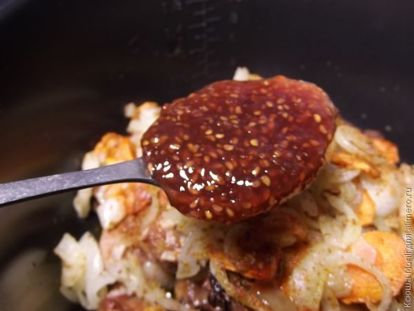 Ribs add salt, pepper and add your favorite spices.
We send the bowl to the slow cooker, close the lid, set the valve and turn on the Pilaf program for 30 minutes. After this time we turn on the Quenching program for 1-1.5 hours. Cooking time depends on the stiffness of the meat used.


Ready-made ribs are perfectly combined with rice, mashed potatoes, pasta and buckwheat porridge. Gravy has a slightly sweet taste, but raspberry notes are not traceable (not clearly pronounced).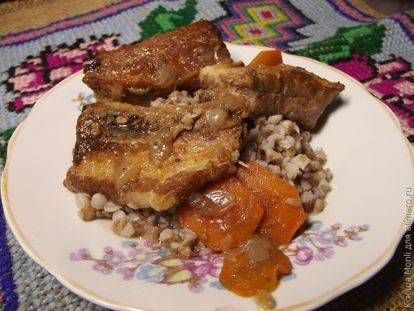 I hope this recipe will find its admirers, and if not, then you can always cook this dish without adding raspberry jam and honey. In this case, you get a classic recipe for cooking ribs in a slow cooker.