It seems to me that everyone loves pizza, just the different fillings prefer. Someone likes pizza with seafood or fish, someone meat or sausage, and someone like vegetable and vegetarian options. The same goes for the base: thin or thick dough, puff pastry, as well as an open or closed pizza shape – all this is very individual.
As for me, I love almost all of the cooking options listed (only with seafood I haven't conquered me, although I'm still ahead). In the family, however, they prefer meat ingredients, so I come up with various recipes for relatives.
Today, for example, I cooked pizza with pork, mozzarella cheese and cherry tomatoes, it turned out very well, so I recommend that you try, the more simple the recipe.
Degree of difficulty – simply.
Time for preparing – 50 minutes (if the meat is ready).
For preparations pizza us will need following ingredients: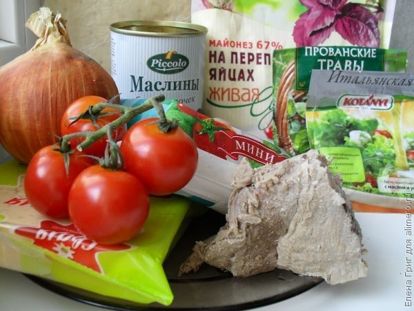 First you need to prepare the sauce: combine mayonnaise, olive oil, seasonings and grated garlic.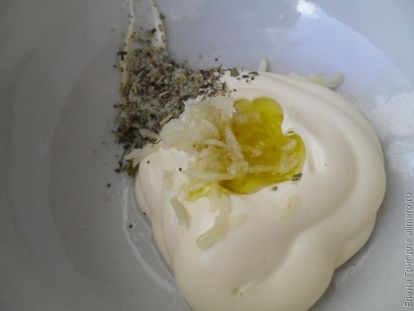 Lubricate the resulting sauce base for pizza.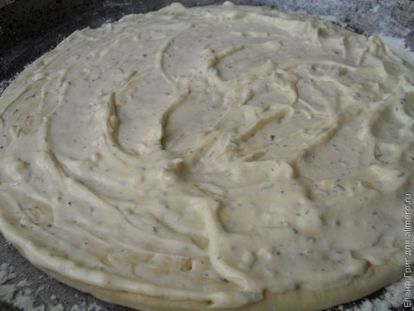 Meat cut into thin slices and lay on the pizza.
Then olives cut by ringlets.
Top chopped onion and cherry tomatoes, add a little salt.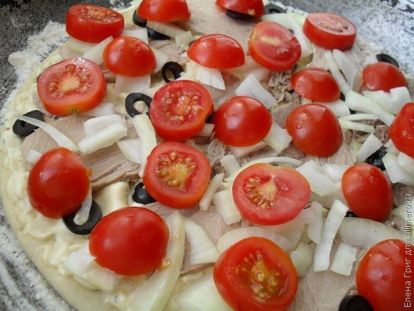 Posting mozzarella pieces.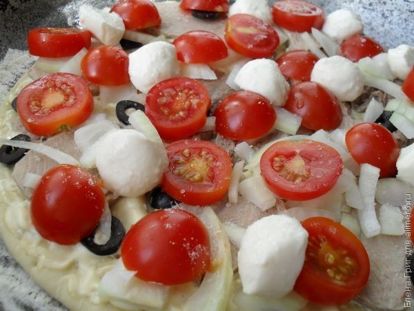 The last layer of grated cheese.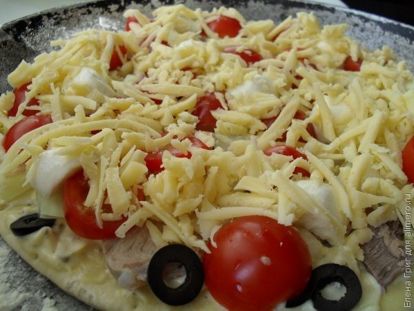 Bake pizza in the oven with a temperature of 200 degrees for about 25-30 minutes.
I wish you all bon appetite.