Previously, I avoided the pork knuckle. More and more jelly cooked from it. But somehow I tried to bake it in the oven and it started… a shank in honey marinade, shank in sour cream, shank in beer, etc. I experimented, tried different cooking technologies. Now the knuckle I get juicy and tasty, and I'm ready to share recipes.
Today I want to tell how to prepare
Ovit pork knuckle in honey marinade. A beautiful ruddy piece of meat with a crispy crust is especially liked by men. Here we, women, can eat a boiled chicken breast, and give men a fat and juicy piece of meat (and more).
To cook the pork knuckle in honey marinade, we need the following simple products:
Time for preparing: exactly at least 3 hours
Complexity: easy
The secret of the juicy and soft shank is that before you bake it in the oven, I boil it until ready in salt water (you can add your favorite spices, bay leaf, peppercorns, onion). To stew cooked, it takes 2 hours of slow boiling.
Finish the pickle marinate after it has cooled.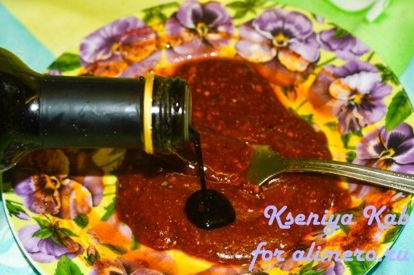 With this marinade we grease the cold roll and send this beauty to be baked in the oven. Temperature range – 160 degrees 1 hour.


Finished shank can be served hot with ketchup and fresh vegetable salad. And you can put it to cool and serve already cooled (if you cut the cooled shank into thin slices, you can make delicious sandwiches).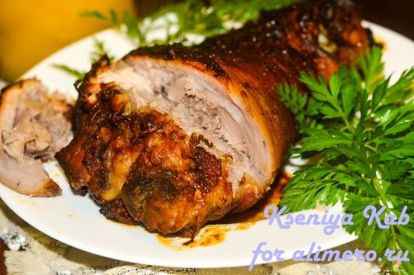 Due to the fact that the knuckle boils before baking, it turns out juicy, soft and not too greasy.