My husband loves to cook meat, and it turns out he is very tasty.
That's just the process of cooking, he does not allow me to watch. But this time I persuaded him. She said that such a yummy should see and cook everything. That his knuckle is the most wonderful!
And why do they say that only women love with their ears ?! After these words, he agreed not only that I looked, but also agreed to even take pictures.
Such ingredients were needed for preparation:
Cooking time: four and a half hours.
To start, the foot should be thoroughly rinsed with cold water. Next, we place it on a cutting board, pre-blotted with a paper towel.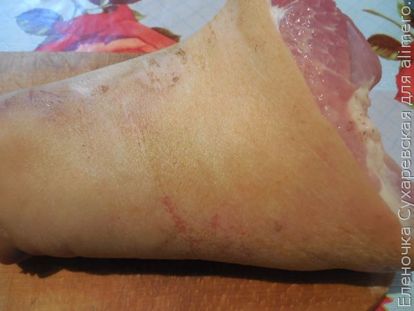 Small incisions should be made over the entire surface of the leg. We put garlic cloves cut into 4 parts into these cuts.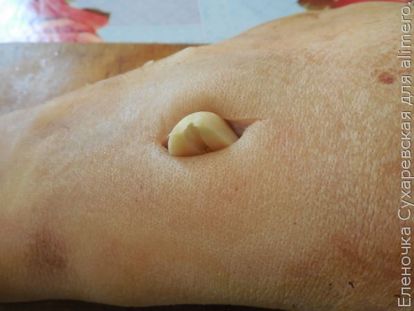 There is also a small rectangular pieces of carrots.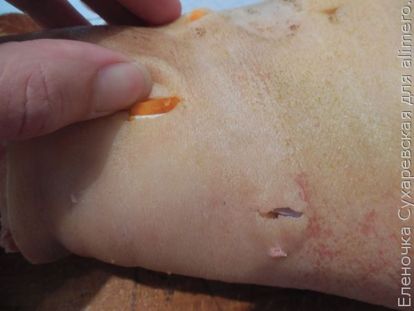 Onion cut into four parts, the remaining carrots cut in half.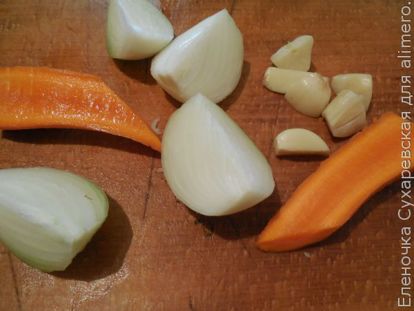 Put all the vegetables with your foot in a deep pan.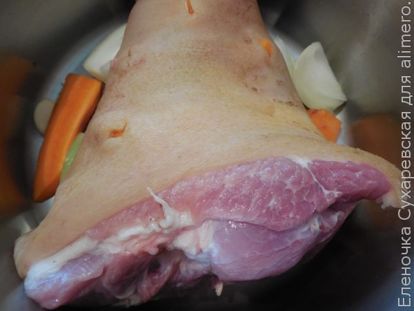 Add salt, it can be more, but the husband does not like salty.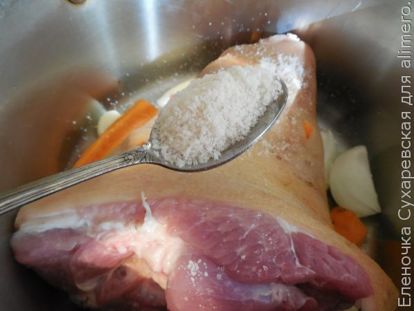 Pour water, it should completely cover the leg. We put on a big fire, when water boils, we put fire on a minimum and cook the future knuckle for two and a half hours. The main thing is that she was fully prepared after cooking, and did not single out the blood.
While the knuckle is boiled, you can make sauce. Take 4 spoons of honey.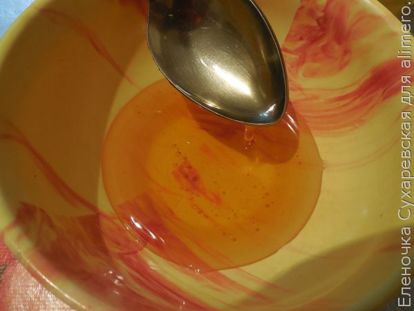 Add mustard to it.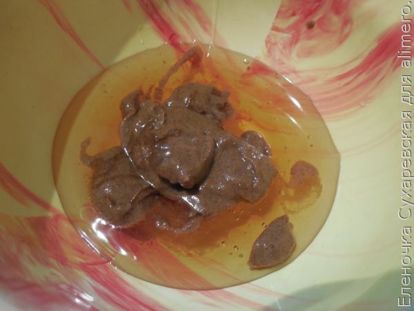 We mix everything well and leave it aside.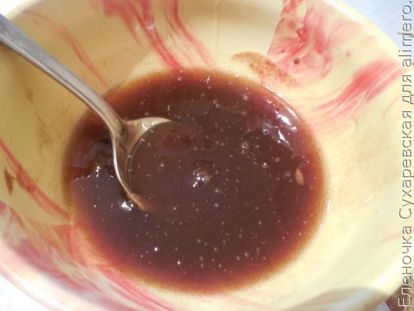 When the leg is cooked, you need to put it on a baking tray covered with foil.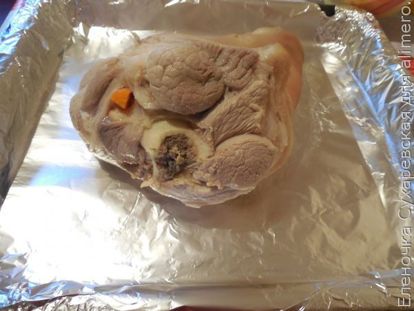 Foil should be torn off so that it is enough to completely cover the knuckle. Well pour the leg sauce, a small portion of mustard with honey is required to leave. Wrap your leg in foil, then send it to the oven heated to 180 degrees. After an hour, unfold the foil, pour over the leg with the remaining mixture and leave to bake for another half an hour, until golden brown.