Any products that are cooked in pots are always good, but when you want something special, I stop my choice on meat.
I have a day off today and my sister should come to visit me for dinner with her family. We do not see her very often, because we live far away from each other, but when we meet, it is always a holiday for us.
So, today I have a holiday, and for this reason I decided to indulge my favorite guests with meat and potatoes, baked in pots.
The first time I tried this dish many years ago in a small and cozy Czech restaurant, when I went on a tour of Europe. But since then I cook it constantly.
This is a classic recipe and a simple method of cooking, but it also turns out very tasty. Therefore, I think that many hostesses prepare it, and I will not surprise you.
But I still want to share my cooking technology, maybe someone will learn something new for themselves.
Degree of difficulty – average.
Time for preparing – 1 hour 20 minutes.
Ingredients for 6 servings:
Wash the meat and clean the unwanted film.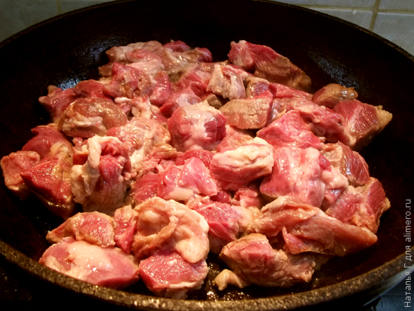 Peel and wash the onions.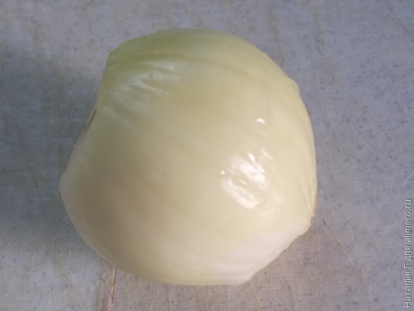 Cut the onion into half rings and place the grill to the meat.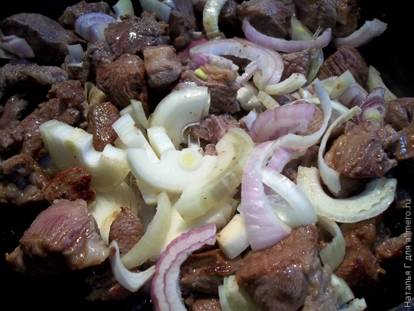 When meat and onions are almost ready, salt and pepper.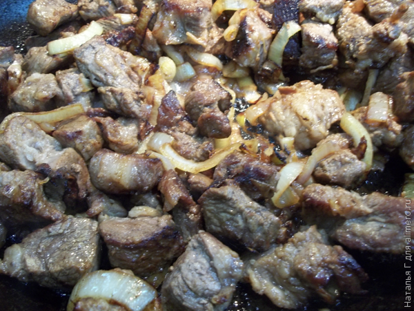 Do not salt it at the beginning of cooking, otherwise it will give out juice and will be stewed, which will lead to a deterioration of its taste.
Peel and wash potatoes.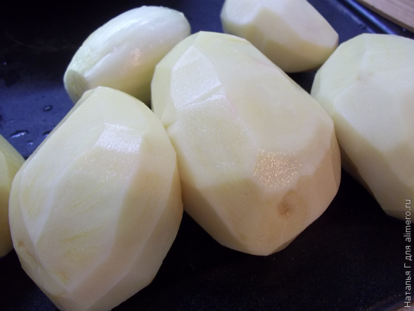 Cut the potatoes.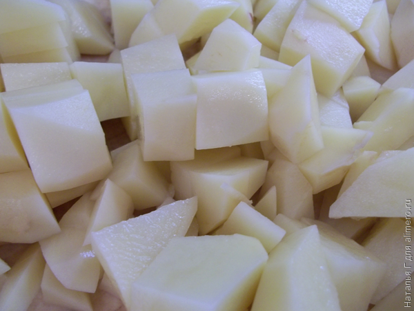 Peel and wash the garlic.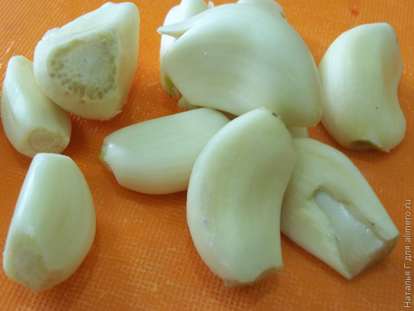 Take a knife and chop the garlic finely.


Place fried meat and onions in pots.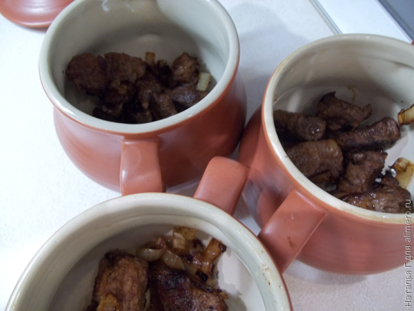 Place potatoes on top.


Then sprinkle with garlic.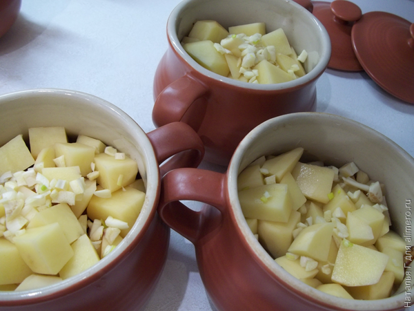 Put spices in each pot.


Pour water, close the lid and place in the oven.
If you have a pot of clay, then put it in a cold oven, and then just turn it on to warm up. This is necessary in order to avoid its cracking.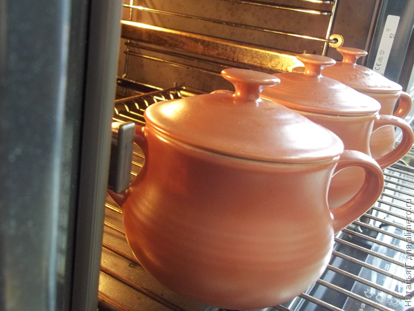 Bake the meat in the oven for 1 hour at 180 degrees.
After which you can serve.
I want to warn you: if you have a pot of clay, then taking it out of the oven, avoid cold water, air or the surface. This is necessary in order to avoid its cracking.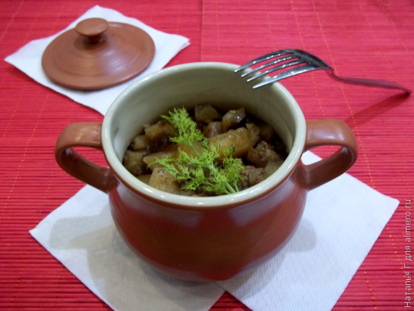 Recommendation
I had a lid broken on one pot, and when I put it in the oven, you definitely need to close it. I used to cover with a piece of foil, but this time I thought up to cover with a piece of dough. So I get a fresh and hot bun.