Today I want to offer you a very tasty recipe from meat. It will be pork in batter with a very tasty sauce.
It seems to me that chops are a very wonderful dish, which is never enough. For it you can use different marinades, batter, sauces, experiment with side dishes. This dish is not boring and does not leave anyone indifferent. You can apply for a festive table or just for dinner.
The main thing you need to choose a good piece of meat, and the rest is a matter of technology. The meat is juicy, tender and very tasty.
Cooking time: 40-50 minutes
Degree of difficulty: average
The number of products is calculated on 12 pieces.
What we need for cooking: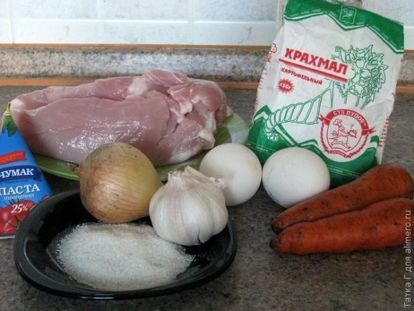 1) Wash the pork, then dry it with a paper towel. We cut into cubes 3-5 cm long and 1 cm thick.
2) We beat each piece, previously covered it with cling film.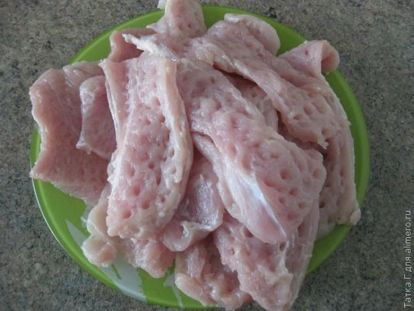 3) Make the batter. To do this, mix one tablespoon of starch with 2 eggs. Mix thoroughly to avoid lumps. Salt and pepper.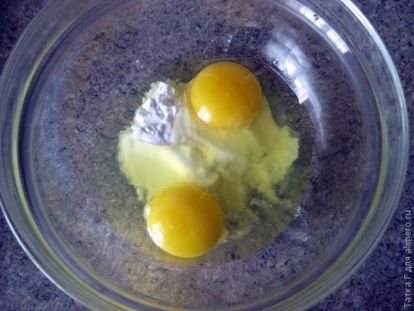 4) Each chop dipped in batter on both sides.
5) Fry chops in vegetable oil until golden brown on each side.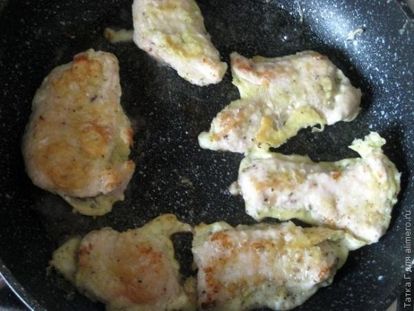 6) Wash carrots and peel. Cut into long strips.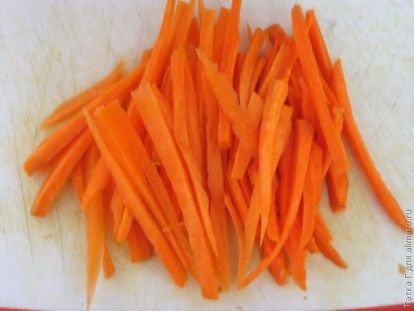 7) Peel the onions and cut them into thin half rings.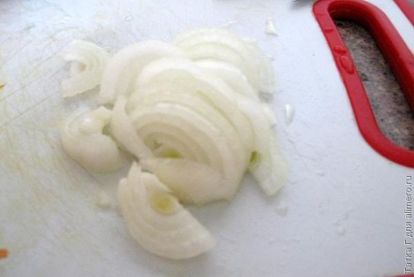 8) Peel the garlic and cut into large pieces.
9) Fry the garlic in vegetable oil.
10) Add the onions and carrots to the pan, fry until soft.
11) Add the tomato to the pan. Pasta and a little sweat, mix. When boils, add sugar and vinegar.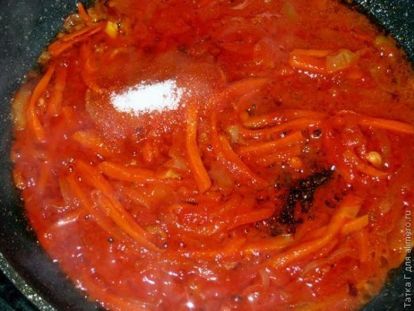 12) Send the meat back to the pan. Cover with a lid and leave to simmer for 5-7 minutes over low heat.
13) Serve with potatoes, fried in deep fat or in a pan in large slices, as well as with fresh vegetables.