Recipes for chops in batter, I guess, a lot. I will talk about the one that got accustomed in our family. It does not involve the use of bread crumbs.
Degree of difficulty: nothing particularly complicated
Time for preparing: 30 min. on preparation and 14 on roasting, if you fry all at once
Ingredients we need for three pork chops:
Choose a piece of pork so that it can be cut into three approximately equal meat plates.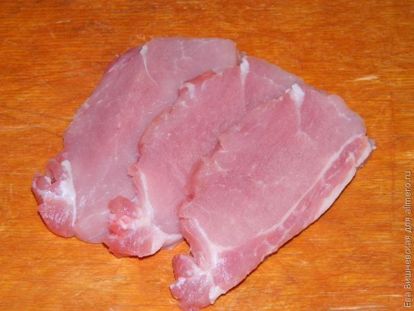 We beat the meat with a good hammer on both sides. We remember that the taste of the ready chops depends on how much we work now.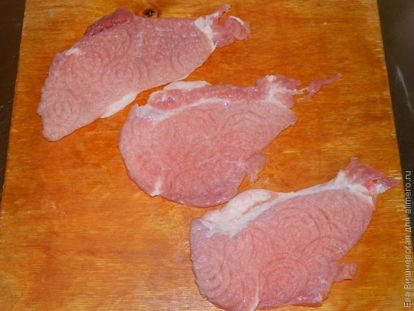 We pepper, we salt. We rub pepper and salt into the broken meat, also on both sides. We try to distribute the spices over the pork evenly.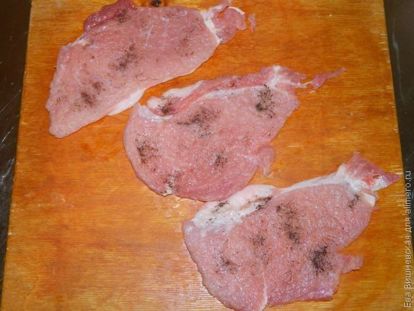 Sprinkle with flour on each side. On one goes somewhere one and a half Art. spoons of flour. We do not save, flour should be enough, because in breadcrumbs we will not continue to bread.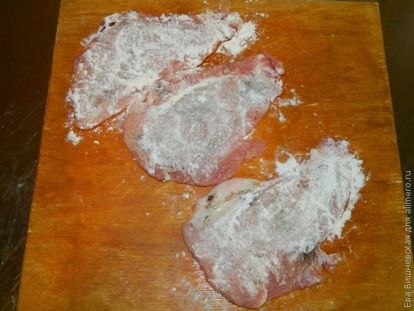 I fried one chop one at a time, so I didn't beat three eggs at once, but one at a time for convenience – in order not to pour more or vice versa, not to add the necessary one.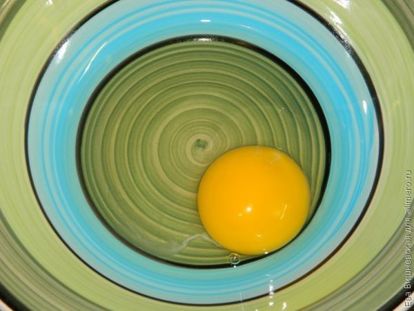 To the beaten egg we add salt and pepper again.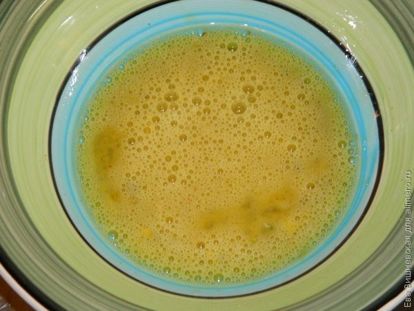 Put a piece of pork in spices and flour on a well-cooked skillet. Lightly fry on one side for two minutes.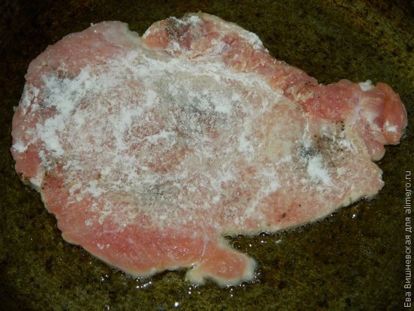 Then pour the chop half eggs.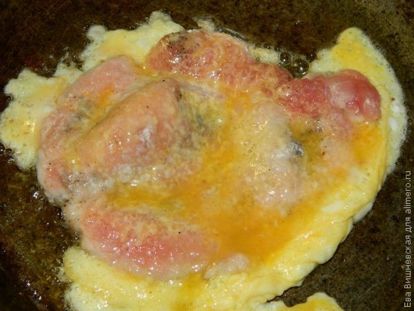 Turn over, cover with a lid. Fry for 7 minutes on low heat.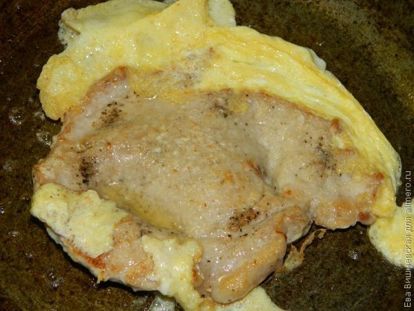 Then pour the second half of the egg, turn it over again and fry from this side for 5 minutes. As a result, each chop takes 14 minutes. The same amount will go to all three, if you fry them immediately together. I do not have such a large griddle, so I had to spend 40 minutes on it. But it turned out not very troublesome, since roasting does not require much participation.
Delicious! Try it! Enjoy your meal!