Often we cook just a chop, it's familiar, tasty and not too troublesome. But when the holidays come, then just chop here not to get off. I want to cook the usual pork, and submit it original, unusual, and without the use of expensive and unusual products. After all, experiments are sometimes unsuccessful.
Ingredients for cooking pig pigtails:
Cooking festive pork.
Pork cut into slices, quite wide, as in the photo.

In order for the meat not to break through, I recommend using a food wrap, and more carefully beat off the part of the meat where the strips are connected.
Sprinkle with salt, pepper, any spices to the meat.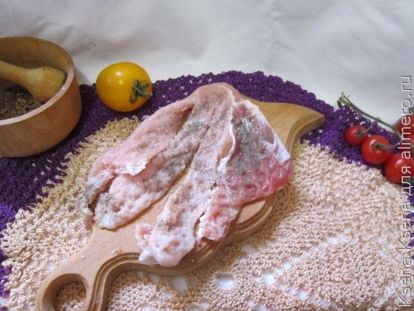 Next, we lay the meat overlap and make weaving. We did this in the first class at the lesson of labor, so I'm sure everyone will be great.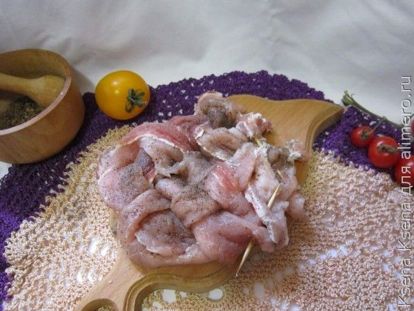 The edges of the meat to fasten a toothpick. The protruding tips of the meat are cut off, otherwise they will burn during cooking. Leave the meat to marinate for half an hour, longer if you are not in a hurry.
Fry the meat on both sides in the oven for 15-20 minutes on each side. At the end of cooking, turn on the convection for a couple of minutes, if you have such a function.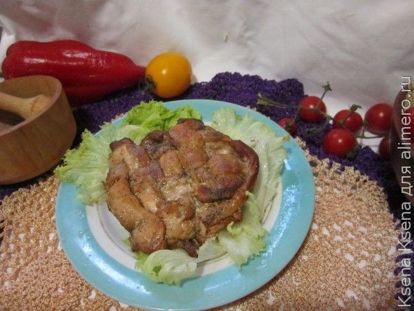 The meat is slightly cool, remove the toothpicks.
Cut the meat, pressing the fork on top so that the slices do not fall apart.