If you need fast tasty light food, then I have it. Holidays are holidays, and we always need hot soup. Or is it not soup? I honestly do not know. Whether soup with meatballs, or meatballs with sauce, as you like. Do not be afraid of the combination of pork and shrimp in minced meat. This is a classic course of Chinese cuisine. Shrimps are not really fish, they are sweet and dense. They set off the pork with their sweetness and make the meatballs very tender. Grandmother Stats, the great conservative, until she knew about the presence of shrimp in the pork, all praised the dish. And when I found out, it was already too late to change something. So this dish in our family stuck tightly.
Whatever is on the table on December 31, after three days I want a new and fresh one. Quick and easy. This recipe I spied from Gordon Ramsay. Fell in love. I cook at least 4 times a year. My break starts right when I don't eat it for a long time. I, of course, minimally adapted it to my taste, because Maestro Ramsay loves Badian, and I absolutely do not. But that's all, the rest of the balance is perfect, as usual with Ramsay. And yes, I also add some smoked meat to the mincemeat for my sausage relatives – this also does not harm.
My version becomes a little less Asian and a little more Slavic.
I have proportions for a family for a couple of days here, so if you decide to try, then feel free to get half.
Time for preparing: 30 minutes.

Ingredients for broth:
– chicken broth – 1 liter (can be replaced, in general, by your taste, you can serve in beef, and even in fish; the only thing – I would avoid mushroom)
– oyster sauce – 1-2 tsp. (if you decide to explore Pan-Asian cuisine, please be sure, this is an excellent source of minds, and it is difficult to replace it with something, except worcester sauce – demonic laughter)
– soy sauce – 1-2 tsp.
– fresh ginger – clean and chop 1 cm
– and now Ramsay puts on a whole 2 star badian, but I don't put a single
Output – 8 servings
First, I make minced pork in a meat grinder, along with smoked bacon. This time, I still have wonderful fat from the shank, on which I made pea soup. I removed the excess fat and froze it. There is then it is impossible, but season with smoked minced meat – just right.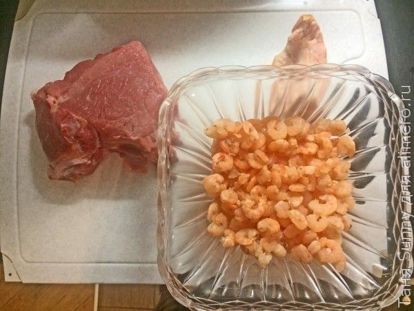 Then finely chop the shrimp with a knife. It is possible to skip shrimp for speed, also through a meat grinder, but if they are chopped, then these pieces give tenderness and texture of minced meat. You need to chop up to a state of almost minced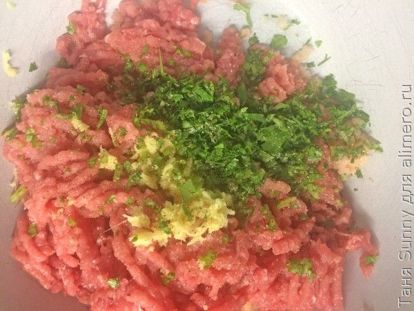 I mix in minced pork, shrimp, finely chopped chive and grated ginger. Season with salt and pepper. Quietly silently I pray to the culinary gods, shaking the dried rabbit's foot to guess with salt. With minced meat, I'm never sure. Mince, as usual, throw on the table to saturate the air.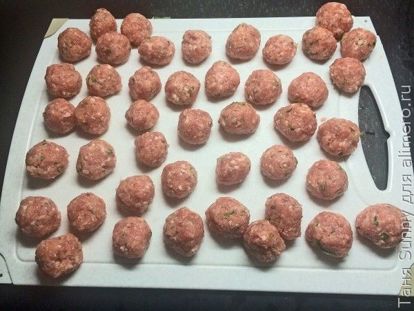 With wet hands I roll small balls no more than 2 cm in diameter – like walnuts.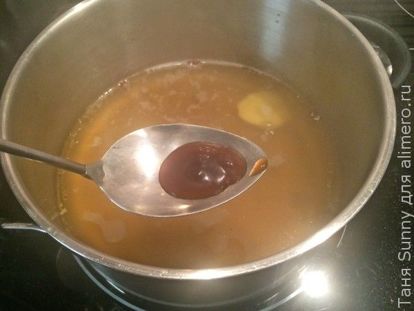 Now broth. I always have some broth in the freezer. When I cook soups, I always boil a liter more broth than needed, and freeze it in signed jars of 250 ml. But you can just take the bouillon cubes. Broth boiled, added spices and left on low heat to fill with aromas. The longer the broth is hot, the more it will take the aromas of spices.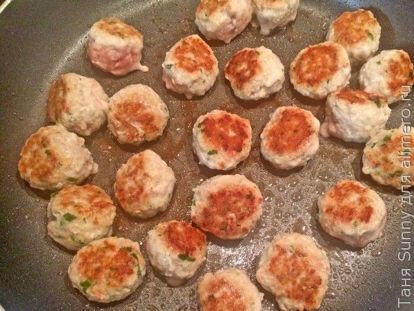 Broth ready. Now I will fry the meatballs – this will seal the juices inside and give them a taste. I heat the pan to the maximum (2 pans), fry in vegetable oil on maximum heat from two or even three sides to a blush. 7 minutes in total.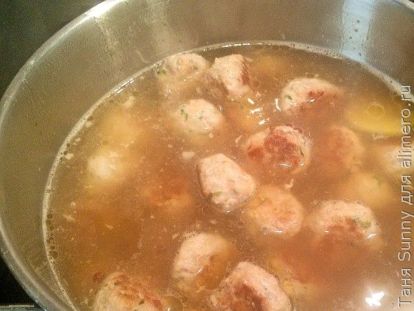 Sending meatballs to broth. Cook for 5 minutes to boil (but do not digest).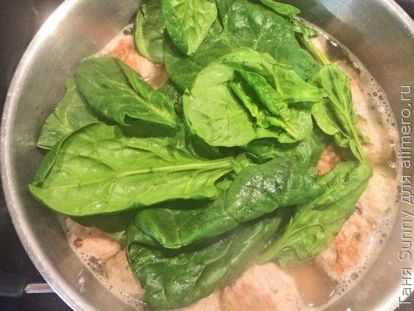 I throw the whole spinach, cook for one minute – it just has to curl and fall off. When serving, I sprinkle.
Mustache flowed, and in the mouth did not fall. 🙂