I admit honestly, for a long time I tried to cook crumbly rice. Unfortunately, many attempts were in vain. This was not surprising: neither I nor my parents liked rice. We did not even miss the pickle. The only dish in which we used these grains was stuffed peppers, which we also cooked less often.
In the husband's family, on the other hand, rice was highly respected and often cooked as a side dish. So it happened that when it was my time to cook for my husband, I was not ready. My beloved was reassured by the fact that such sticky rice is often seen in their favorite anime cartoons from childhood. But I was not very pleased.
I reread a lot of recipes and tips for cooking crumbly rice, even looked through a dozen videos on how to do it. And finally got the perfect recipe for yourself. As I now cook rice, today I will tell you. Maybe someone else will come in handy.
Time for preparing: just over an hour for everything.
To cook crumbly rice with meat, you need the following products:
1) 1.5 cups long grain rice
2) 350 g pork or other meat
3) vegetable oil
4) 1 onion head
5) salt and spices (ground coriander, cumin, ground black pepper, bay leaf)
6) 0.5 cups vegetable oil
7) pickles or other vegetables for decoration
Rice pour cold water and then washed many times (at least five). Then re-cover the rice with water and leave to infuse for about half an hour.
At this time we pour a little vegetable oil on the bottom of a thick-walled cauldron.
Peel and finely chop the onion and ship to the heating oil.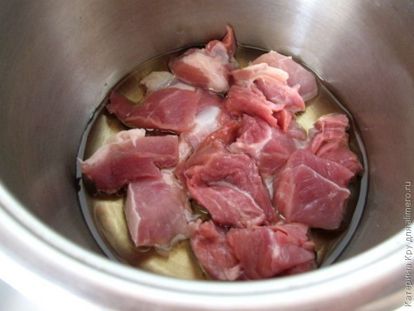 Next, add the pork, cut into small pieces,
Sprinkle with spices and leave to stew over low heat.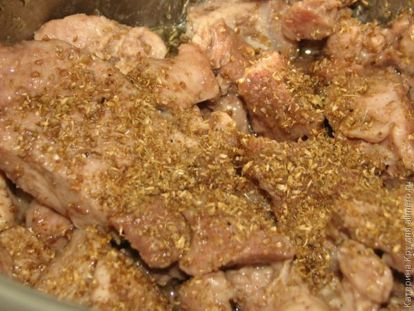 Meanwhile, drain the excess liquid from the rice.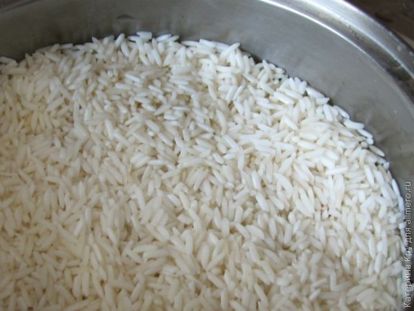 Add it to the meat.
Add 1: 1 water to rice with meat and leave to cook.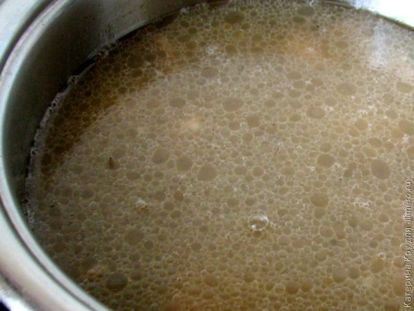 Put the finished dish on a plate,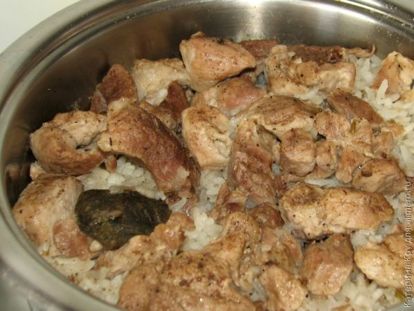 garnish with cucumber and try!