Today I decided to make chops in a mustard-orange marinade. It is raining outside the window, and one wants the sun. Bright oranges just looked like him. So I decided to use them for the next dish.
In our family, chops are very popular, especially with dad. Perhaps the whole thing in crisp and tender meat.
Sometimes I want to add variety to a traditional chop recipe. Therefore, I experiment with marinades and cooking methods. One of my favorite choices is the mustard and oranges marinade.
This marinade makes the dish especially spicy. Spicy mustard and sweet-sour orange give chops an original taste. Thanks to this marinade, the meat is well saturated with acids and becomes tender.
Time for preparing: 1 hour 10 minutes (of which 20 minutes the meat just lies in the refrigerator)
First, I choose a good piece of meat (in this case, beef), I wash it and cut off the veins, if any.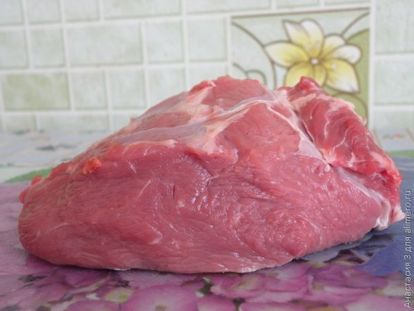 Next, cut the meat into thin enough plates across the fibers.
I beat the beef, so that it is better baked.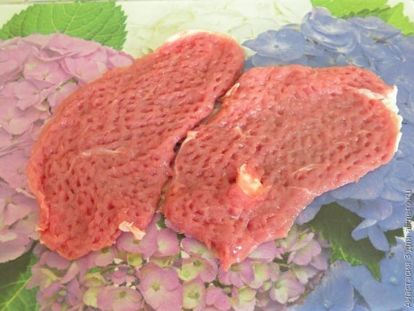 Future chops are covering, so they do not blew.
In the meantime, I'm cooking marinade for them. I squeeze orange juice into mustard and add one spoonful of sunflower oil.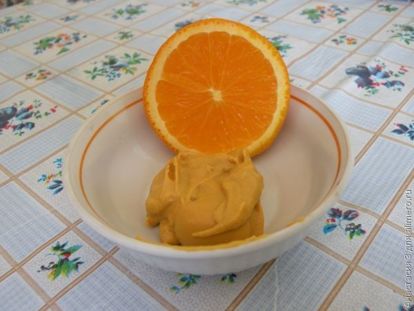 Cooked marinade, I grease the pieces of meat, and also sprinkle them with salt and pepper.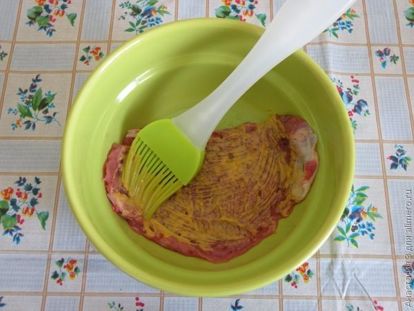 I cover the pickled meat with a package and send to the fridge for 20 minutes. There is no need to keep meat in such a marinade anymore, since it will lose its shape.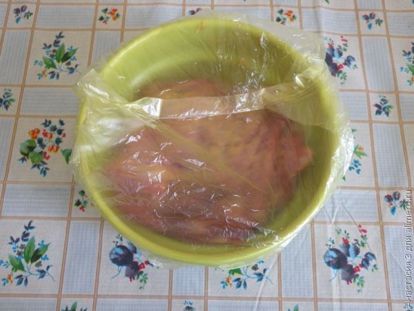 I use flour as a breading, and also mix egg and milk. I roll each piece of meat in flour, then in an egg-milk mixture, then again in flour.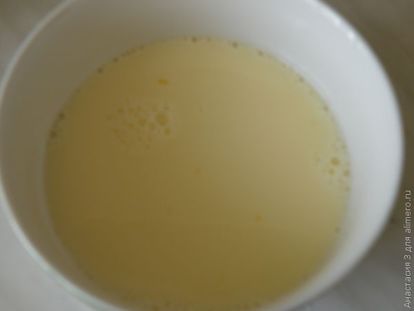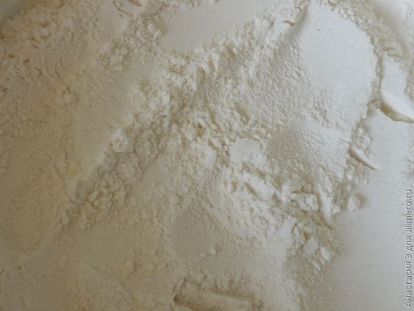 Chops I fry on the weakest fire for about 17 minutes on each side.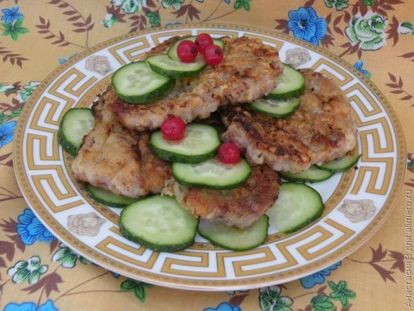 Good appetite.