Meat, if you have not joined the vegetarian community, is an important part of your daily diet. But there always comes a point when all the recipes have already become boring, and I want something unusual. It is in such a case that I have a recipe for special chops with tomato sauce.
Their peculiarity is that these chops are not fried in a frying pan, but baked in the oven, which makes them a bit more dietary. Moreover, the meat for them can be chicken and pork. I, due to some restrictions, currently cannot eat pork, so my option is chicken thigh fillet.
This meat is not as fresh as chicken breast, and not as fat and heavy as pork.
The sauce, which I prepare for such chops, is also a bit unusual due to its density and structure. So, let's begin.
– Onions – 1 pc. (the bigger, the better)
– vegetable oil – 3 tbsp.
– Bulgarian pepper – 1 pc.
– champignons – 200 g
– tomatoes preserved in their own juice – 1 can (240 g, or 300 g)
– sugar – 1 tsp.
– salt pepper
Time for preparing: 1 hour
Let's start with the meat – wash it, dry it with a paper towel and gently beat the fillets.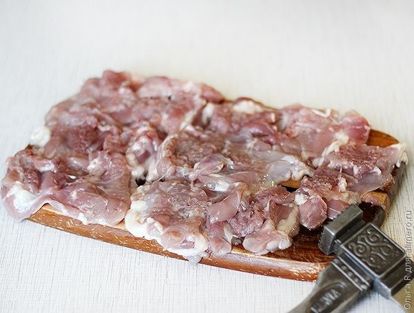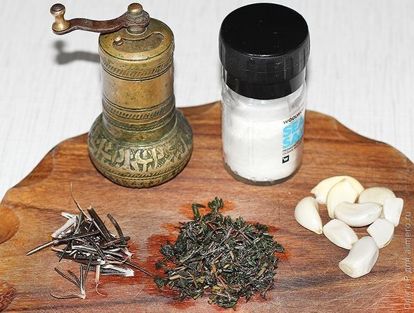 In a baking tray with high sides we lay paper for baking, and lay fillets on it. Salt, pepper, sprinkle with herbs, put garlic cloves on top. We send in the oven, preheated to 220 0 for 20-30 minutes, until the meat is roasted. In the meantime, we are starting to make the sauce.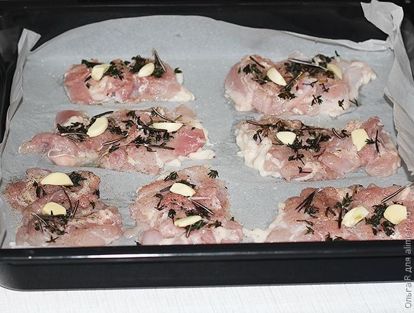 We collect everything that we need for the sauce.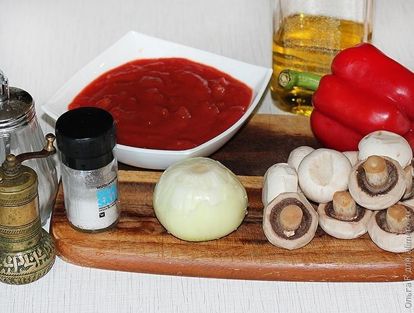 Cut the mushrooms into thin slices.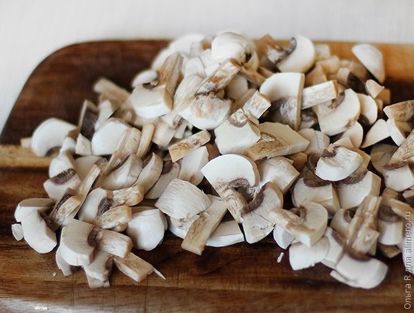 Heat oil in a frying pan and fry sliced ​​onions, mushrooms and bell pepper on a large fire for 5 minutes, stirring constantly.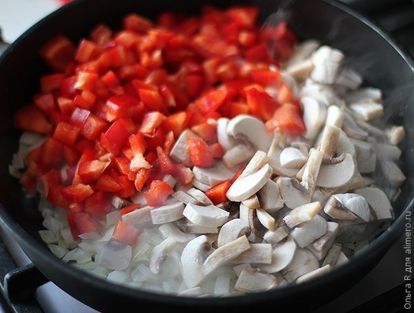 Add tomatoes, sugar, salt, pepper and half a cup of boiled water (if the tomatoes in the sauce were too thick). Simmer it all for 10-15 minutes on low heat until the onions are soft and the sauce is thick.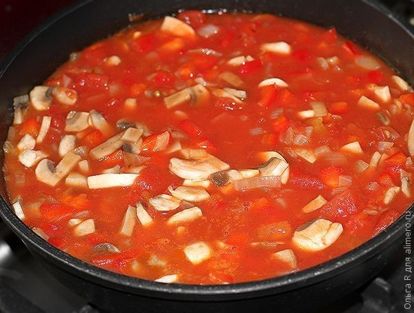 We take out the prepared meat from the oven, cover with foil and let stand for five minutes, then lay out on a plate and add the sauce in large quantities. Enjoy your meal!